Art UK is on a mission this August. We want to give some sense to your scroll, hand you the powers of a curator and get you out exploring the country's amazing museums. From the nifty free tools on Art UK to the cool (in both senses of the word) corridors of your local art gallery, we'll point you towards the perfect place to begin your summer art adventure.
With art discoveries ready to be uncovered online and brilliant exhibitions and activities to enjoy in person, there's never been a better time to dive into the art you own. Here are five things you can look forward to when you join in with the August Art Fest...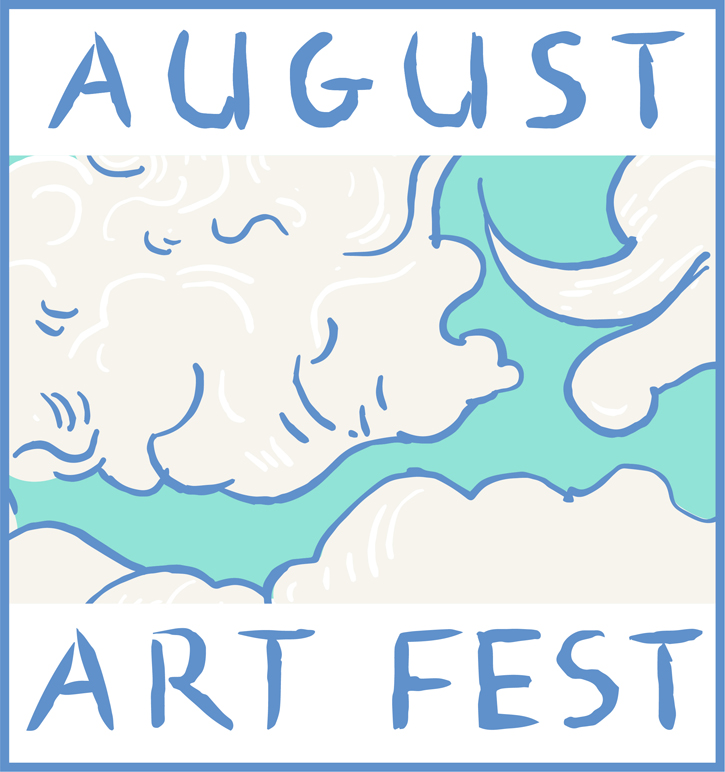 1. Discover amazing art by micro-volunteering with Tagger
Ever caught yourself doom-scrolling through your dinner or been stuck in the sticky web of TikTok when you should be asleep? Some devious minds have gone into making our online lives so addictive, but we have the perfect antidote. We want to make Art UK's collection of 300,000 artworks more searchable, so that if you want to find an artwork featuring a clown or a camel or a candelabra then in a few clicks, you'll find it.
Our new Tagger tool allows anyone to create an account and start adding tags to artworks. You can opt for the wildcard and let our website choose the works for you, or, if you know your Bullmastiff from your Bichon Frisé, you can search for dogs and start adding such details to our database. It's really simple: you say what you see and enhance everyone's experience of exploring the art they own. We call it micro-volunteering and we think it's a great way of feeling good about your time spent online.
We just have one warning: it might bring out your competitive side.
2. Learn about the UK's amazing venues when you plan a museum visit
Long summer days are perfect for art-packed explorations and our brilliant venue pages make it easy to plot your day out. If you're visiting a new region and want to find a gallery, our maps of regions and nations will show you the options. They'll even tell you about current exhibitions and point you in the direction of brilliant stories and key artworks.
That's how I just found out that there are 470 venues in south-east England and that I have to make an urgent trip to Brighton Museum and Art Gallery to see 'The Jam: Cover Stars'. I bet you didn't think it was so easy to find an exhibition to visit? Well, This is The Modern World.
Fan of The Jam? Original and iconic magazine and music press covers from The Jam's incredible six-year career are on display at Brighton Museum. Plan your trip: https://t.co/5jwYVVJMpW #InternationalMuseumDay pic.twitter.com/BYiBkbNiTE

— Brighton Museums (@BrightonMuseums) May 18, 2022
You're even covered when it's not possible to hit the road/train track/air space, thanks to Bloomberg Connects, the brilliant free app that puts some of the world's most important art collections in the palm of your hand. It's how I've just travelled from La Biennale di Venezia to the Guggenheim Museum, all while sitting on the sofa spooning ice cream straight from the tub.
3. Become a curator when you make your own online exhibition
When I was a teenager, creating a mix tape with your favourite, carefully selected songs was the only way to tell someone how much they meant to you. Sadly, cassette players are consigned to history, so thank goodness for Curations. Switching the subject from music to artworks, Art UK's brilliant digital tool means that you can craft an over-thought playlist of paintings with subtle hidden messages and share it with the ones you love, or even the whole internet if you think it's good enough.
To get in the August Art Fest spirit, I made a special summer Curation for my own mini-art adventurer. Kit's Summer of Art, 2022 is a record of the existing and planned art adventures with my toddler. Obviously, he'll look back on this with a tear in his eye when he's 18 years old, and ring to let me know what a thoughtful mother I am. Who will you build your Curation for?
4. Join in the conversation and win prizes online
Imagine yourself curled up in your favourite chair, the August sun setting behind you as you sip camomile tea from a beautiful Art UK mug and join a calming and insightful conversation on Twitter. No, we are not joking – this meditative scene is achievable. Social media has another side to TikTok dances and trolling. As a lovely Art UK work experience student, Hannah, said this week, 'It's like having a personal art gallery in your pocket'.
If you're yet to find the wholesome art content and conversation then you are clearly not following Art UK. From the wonders unearthed in the weekly #OnlineArtExchange to updates from our brilliant partner collections, we share it all on our channels. So make sure you're following @artukdotorg on Twitter, Facebook and Instagram, and give your favourite collections a follow while you're at it.
You can join in with flash exhibition reviews and selfies from your favourite gallery visits. For the #AugustArtFest you can even win some brilliant prizes from the Art UK Shop. I won't say any more than that, so you'll have to hit those follow buttons to find out...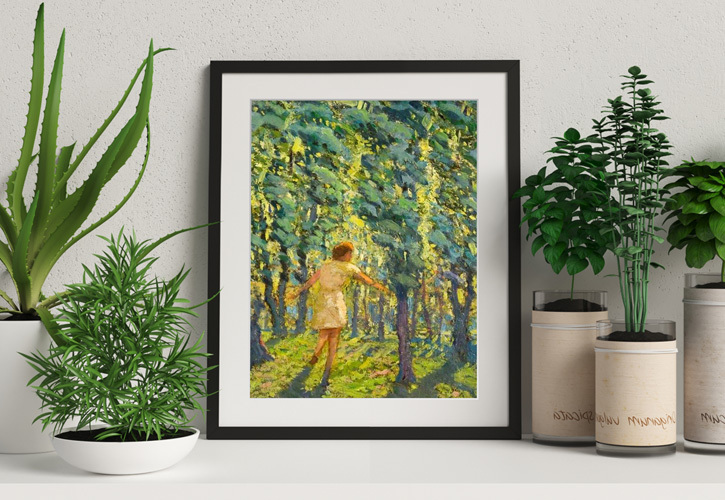 5. Take your art adventure into the autumn with a print from our shop
Did I mention that Art UK has a wonderful shop? We know that you'll want to carry the cultural highs of the #AugustArtFest through into the autumn, and you can do this by making a purchase that directly supports museums and galleries in the UK. You can add some Wallis to your walls, set the table with a Turner, or adorn your bedroom with a Bell. (That's Alfred, J. M. W. and Vanessa if you're on first name – or initial – terms.)
Lots of Art UK's brilliant partner collections are getting involved in the August Art Fest – hello Watts Gallery – Artists' Village, Manchester Art Gallery, The Munnings Art Museum, The Potteries Museum and Art Gallery, Tullie House Museum & Art Gallery, The Barber Institute of Fine Arts, Bradford Museums & Galleries, Victoria Gallery & Museum and the Wilhelmina Barns-Graham Trust.
Be sure to keep an eye on #AugustArtFest for the best art content this summer. We hope you'll join in and tell us all about your art discoveries.
And the August Art Fest graphic? It's based on this (pretty famous) Van Gogh!
Gemma Briggs, Head of Marketing and Communications at Art UK