Father's Day is round the corner (it's Sunday 19th June 2022) and we understand how hard it is to find the perfect gift to show your appreciation. That's why the Art UK Shop has curated a gift range to suit your father's personality and interests – or those of the beloved father figure in your life.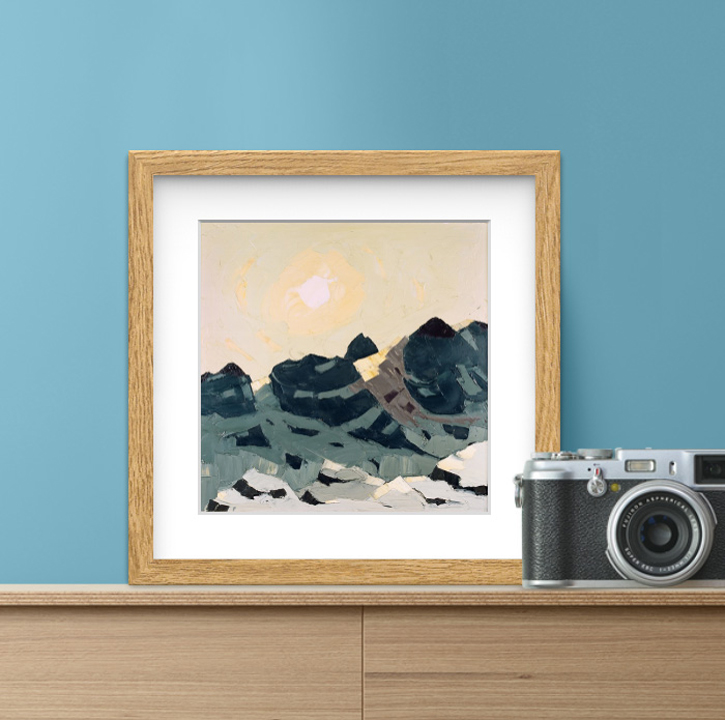 From foodie treats to film and music buffs or the outdoorsman, find a unique present that your father will cherish for years to come.
Add some art to your father's wardrobe. A silk L. S. Lowry tie and cuff links would be a great conversation starter.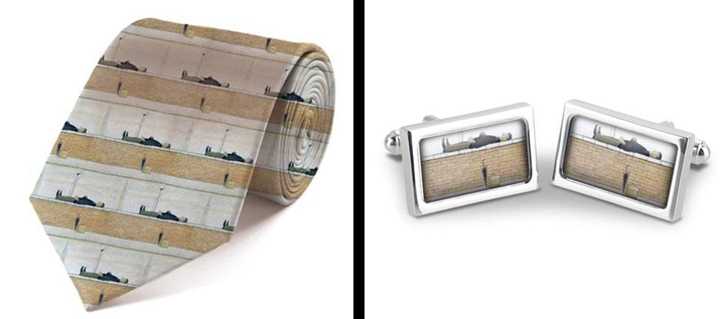 For those days when he wants comfort, a #ShowYourStripes cotton hoodie is loungewear with a conscience.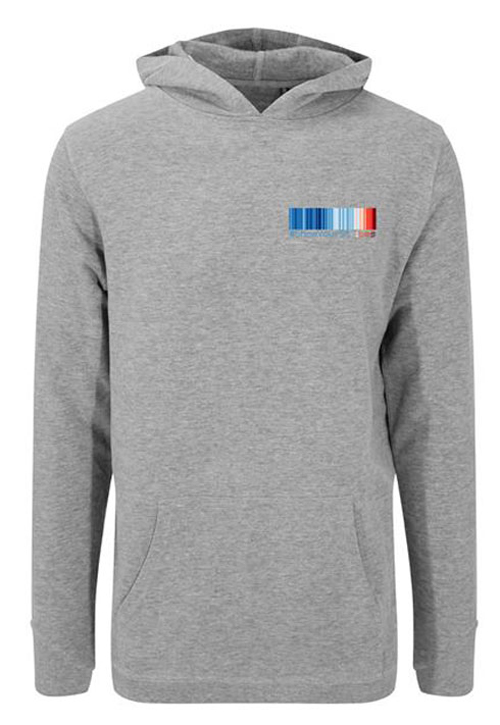 If he's into graphic tees (and has a sense of humour) then check out our Absolute Unit t-shirt.
The sports and outdoor enthusiast
If your dad has a keen interest in sport and the outdoors we have the perfect gifts. Perhaps a Kyffin Williams framed print of a Welsh mountain view (seen at the top of this piece) or a charming set of six ceramic mugs with breathtaking landscapes.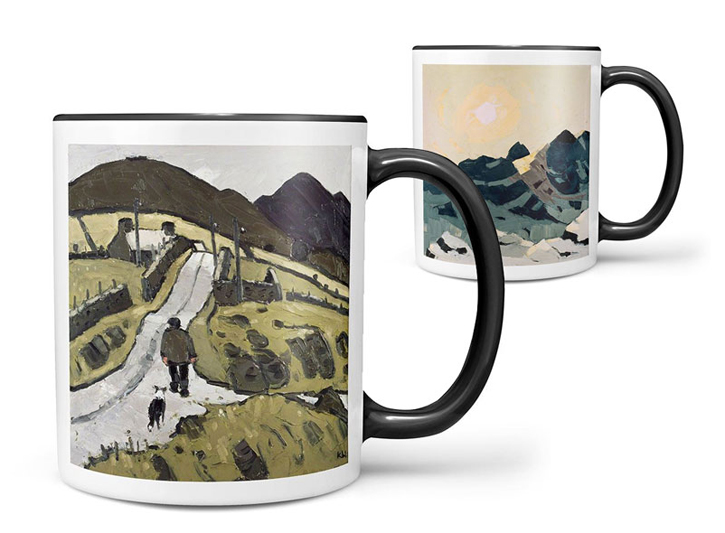 We think he'll be bowled over with this gift set for cricket lovers featuring work by Samuel Bough.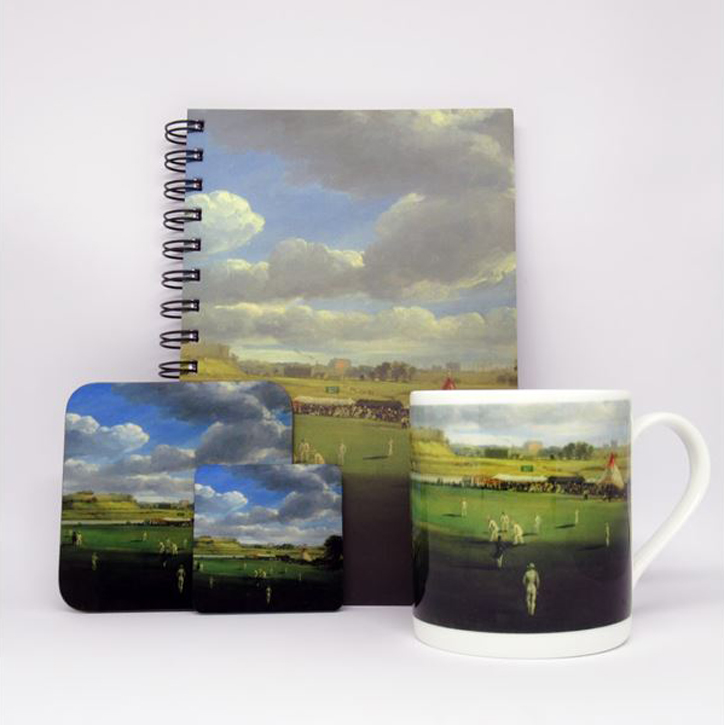 If you're looking to put a smile on his face then this runaway horse mug with the caption 'Keep calm and don't get carried away' will do the job.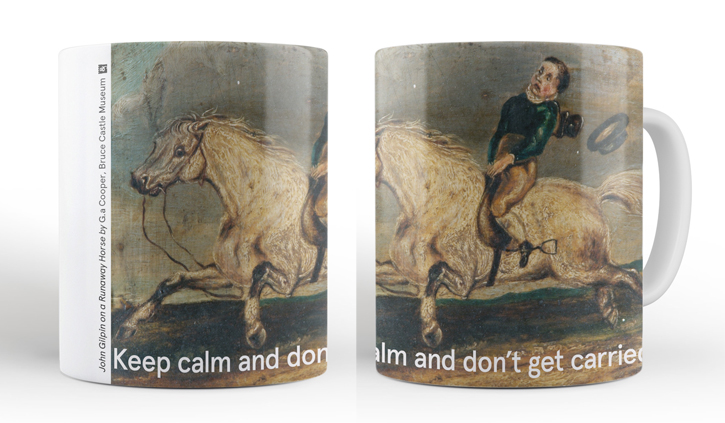 Encourage his love for food, cooking and entertaining with our amazing kitchen accessories. Freshen up his hosting decor with Wilhelmina Barns-Graham colourful placemats.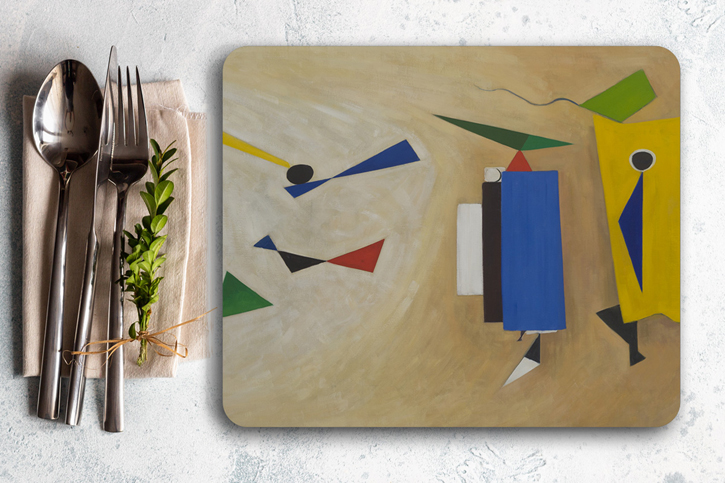 If you're looking for a unique gift then our solid ash artist palette trivet and egg board would be spot on.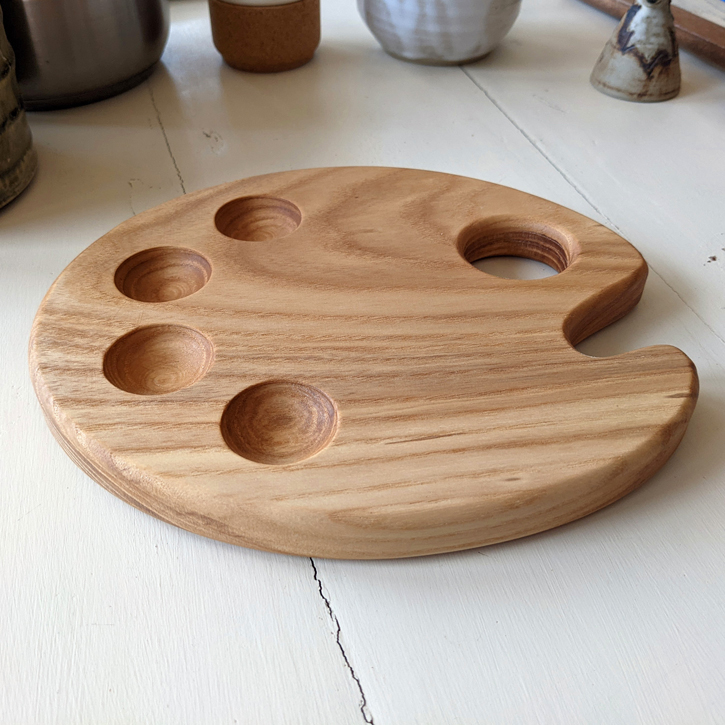 You could even use it to bring him breakfast in bed!
We have a wide range of books to suit your art-loving dad. John Berger's Ways of Seeing is one of the most stimulating and influential books on art in any language.
Perhaps your dad would prefer a book about man's best friend, Emilia Will's The Dog explores how dogs have been the animal companion of choice for millennia.
The film and music connoisseur
From David Bowie to Michael Caine, explore our impressive star-studded lineup of celebrity prints.
Choose from a range of retro black and white photographs and stunning colour prints celebrating the legends who have shaped culture in the UK and beyond.
If your dad is the type of person who has everything they could ever need then check out our wildcard gifts. Give your father a bit of luck with a replica of Wee Bobby's Nose (that's the nose of the Edinburgh statue of Greyfriars Bobby, often rubbed for luck!).
Or get him in touch with his creativity with an L. S. Lowry Man Lying on a Wall jigsaw.
Tailored to him
Not sure which artist your dad likes? We have art in thousands of different styles and from different eras. Here are some suggestions:
The fishing obsessed – our maritime range showcases prints that are inspired but life at sea. Whether you're searching for a portrait of a naval battleship or a romantic seascape, you'll find the perfect nautical print to suit any interior.
The travel fantic – explore our range of beloved cityscapes prints. From romantic Parisian streets to iconic London landmarks, we are sure you will find the right one for your father.
The nature lover – if your dad has green fingers then botanical art would be a great gift to open on Father's Day. The range includes floral and leaf motifs that are a celebration of nature.
With so much inspiration you might find it hard to choose, so make a note of our last order dates:
framed prints – 12th June 2022
unframed prints – 15th June 2022
gifts – 13th June 2022 with exceptions (see individual products for exceptions)
Barbara Owino, Marketing and Communications Assistant at Art UK