There are now over 35,000 artworks available to buy as prints on the Art UK Shop, showcasing works from museums and galleries across the UK. From artworks by well-known artists to those by local artists focussing on local scenes, there is plenty to appeal to every taste, with framing options to suit every budget.
The Shop generates important revenue for participating museums and galleries, and purchases are helping to support them at this financially challenging time. In the financial year 2020–2021, Art UK returned £99,000 to participating museums and art galleries, thanks to purchases made by our art-loving customers.
We are always growing the Shop by adding new collections and adding new artists. With works from 95 collections to choose from and new artists regularly being included, here is a spotlight on some recent additions.
Blackburn Museum and Art Gallery is home to a captivating collection of oil paintings, watercolours, Christian icons, Egyptian artefacts and has one of the largest collections of Japanese woodblock prints in the UK outside of London.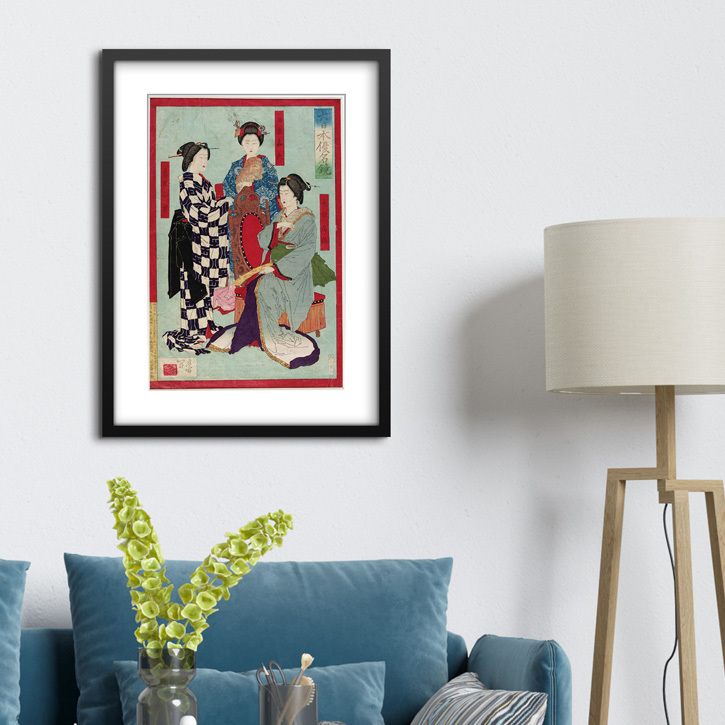 Black Outdoor Art is a community art initiative that uses outdoor advertising to platform Black British creativity in the wake of the Black Lives Matter movement.
Artworks by the artist Greg Bunbury feature in this collection, with artworks by more of the project artists joining in the coming months.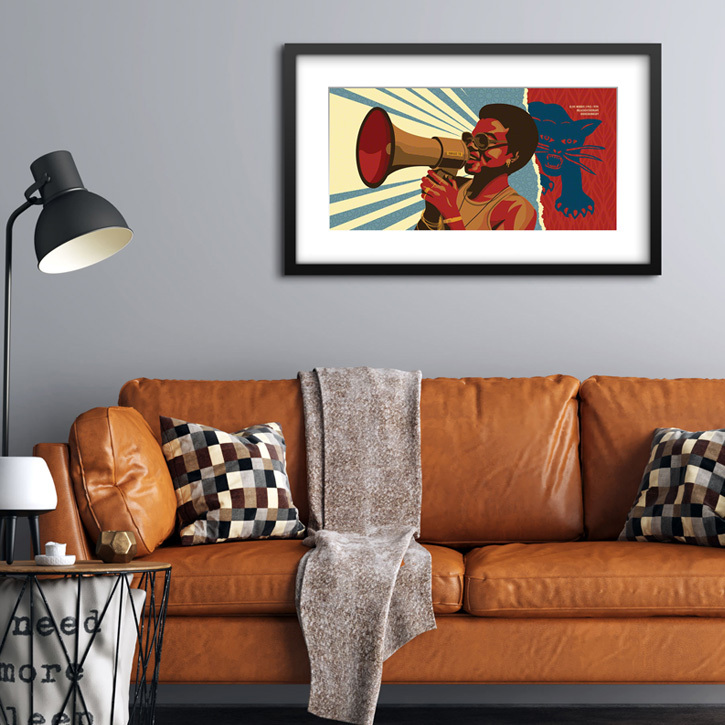 Greg Bunbury says: 'This is an illustrated tribute to community leader and activist Olive Morris, who in campaigning for race and gender equality, impacted many communities from Brixton to Moss Side. Olive was an integral part of many local black, feminist and social movements in the 1960s and 1970s. She was a key organiser in the UK Black Women's movement, and co-founded the Organisation of Women of African and Asian Descent in London (OWAAD).'
Royal Albert Memorial Museum & Art Gallery in Exeter is home to a rich collection of artworks comprising paintings, drawings, prints and sculpture including both local scenes and celebrated British artists such as Thomas Gainsborough and Joshua Reynolds.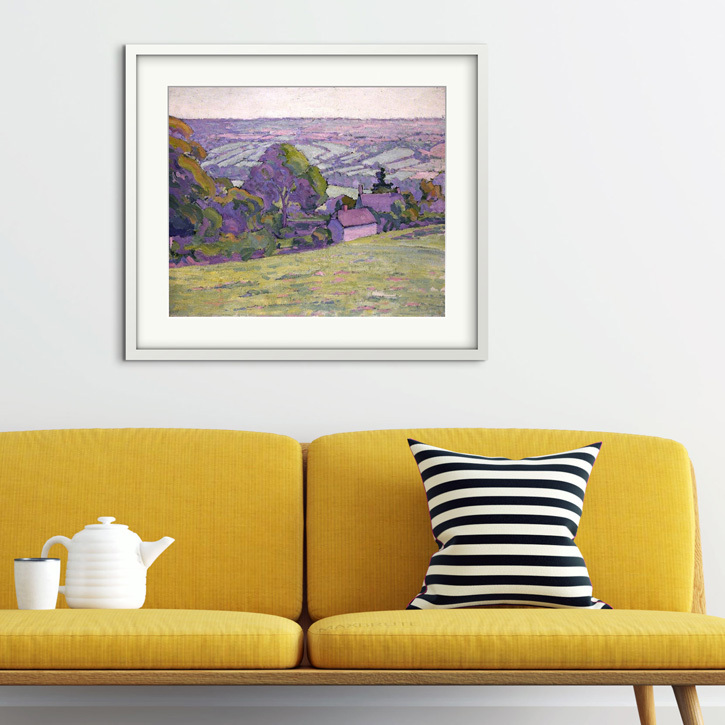 Painter Robert Bevan was born in Hove in 1865. He met Gauguin at Pont-Aven in 1894, and settled in London in 1900, where he became a member of Sickert's circle. He was a founding member of the Camden Town Group in 1911 and the London Group in 1913. His work was influenced by Gauguin's bold colour and flat patterning.
Falmouth Museum and Art Gallery in Cornwall is an award-winning gallery hosting a collection of over 2,000 artworks, from Pre-Raphaelite paintings to modern works including works by major artists such as Sir Frank Brangwyn, Sir Edward Burne Jones and Thomas Gainsborough.
John William Waterhouse closely associated women with the beauty, simplicity and decay of flowers and saw them both as vessels of the seeds of new growth. This study was made between 1908 and 1914, at a time when the artist produces a series of 'flower-women' works.
Derby Museums are home to a rich and eclectic mix of artworks, representing an array of artists, subjects and styles, with a focus on artworks with local relevance. Highlights include the world's largest collection of paintings by Joseph Wright of Derby.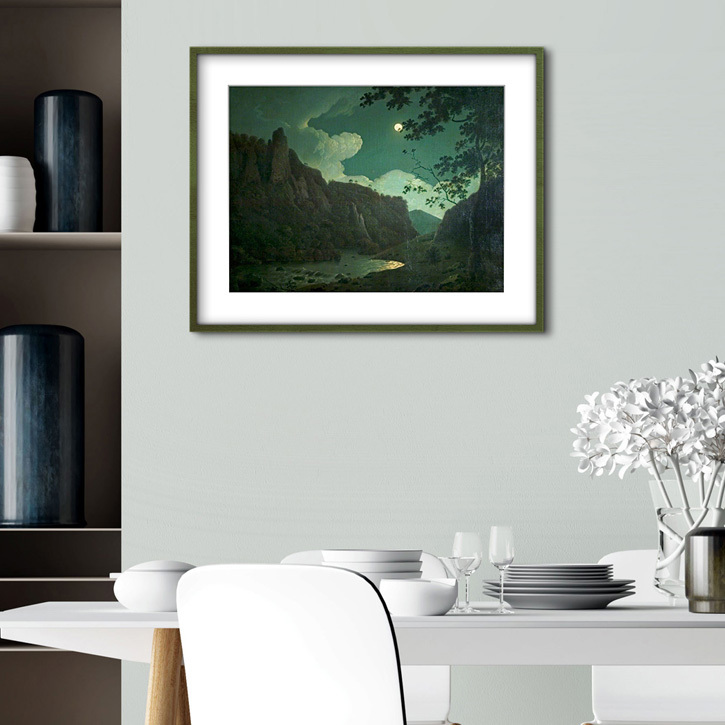 Wright of Derby was active mainly in his native town and was one of the most original, versatile, and accomplished British artists of the eighteenth century. The first major English painter whose career was based outside London, this moonlight scene is wonderfully atmospheric.
The Harland & Wolff Collection, National Museums Northern Ireland is a collection of photographs recording the history of shipbuilding in the famous Belfast shipyards, documenting the building of famous vessels such as the Oceanic, the Titanic, HMS Belfast, HMS Eagle and the Canberra.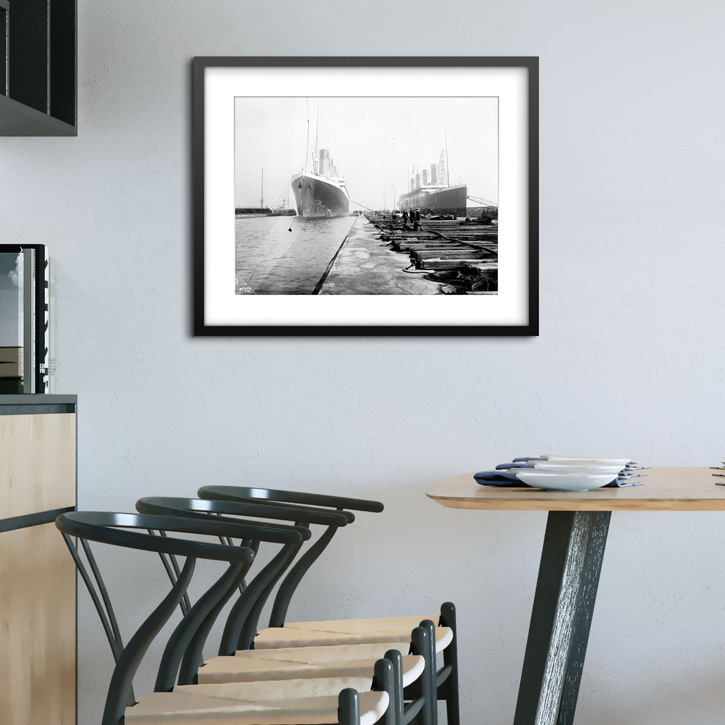 This fantastic image shows the Titanic in 1911, before her fateful maiden voyage.
Terry Frost was one of the leading artists of the St Ives School and a major figure in the British abstraction movement. A selection of artworks by Frost has recently been added to the shop.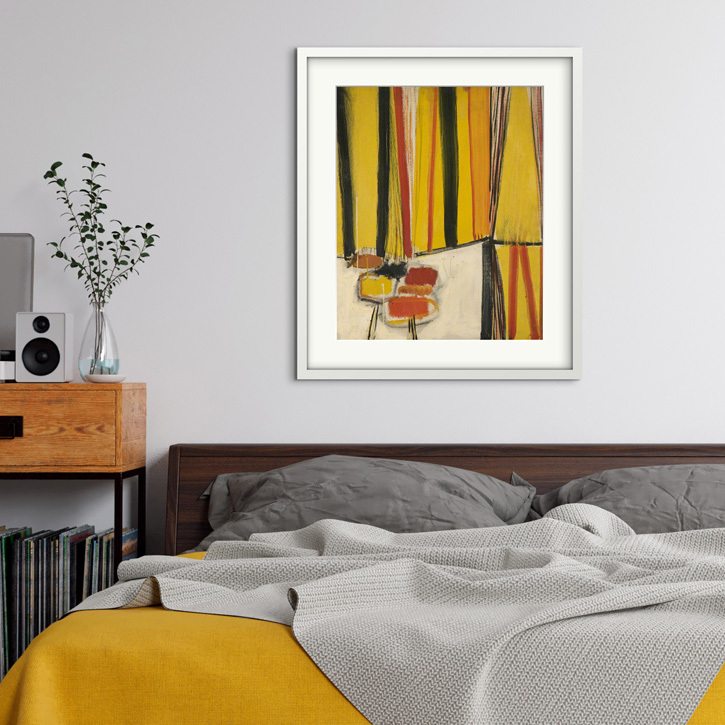 Painted around 1960, this work was a gift from the Contemporary Art Society to Bolton Museum and Art Gallery in 1972.
Vanessa Bell was one of the leading figures of the Bloomsbury group (her sister was Virginia Woolf). She worked with bright colours and bold designs and leaned towards abstraction as her career developed.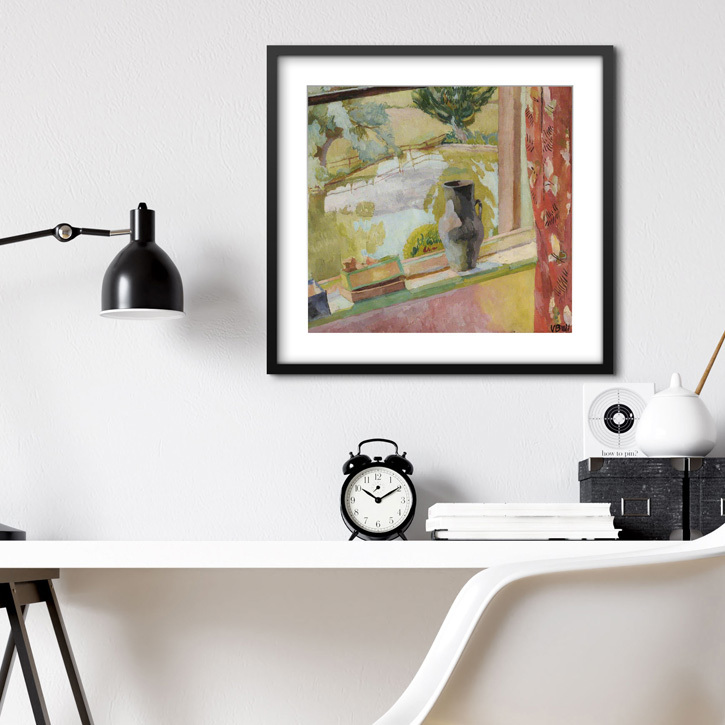 Although she had married Clive Bell in 1907, from 1916 (while remaining on good terms with her husband) Vanessa Bell lived with the painter Duncan Grant, largely at Charleston in East Sussex. This view of the pond there is in the collection of Museums Sheffield.
If you need more inspiration there is plenty to choose from in our curated themed galleries or on our featured artist pages. Plus there is 10% off with the discount code PRINTS10 until the end of July 2021.
Camilla Stewart, Head of Commercial Programmes and Collection Partnerships at Art UK