The term 'golden age of podcasts' has been thrown around a lot lately, which has stimulated a few cynical flashbacks to previous 'golden ages' (blogging, Tumblr, etc.).
Now that podcasting has hit a fever pitch, there are so many new series hitting devices that it's hard to know where to start. As the host of the Art Matters podcast, I spend a good amount of time checking out other art podcasts, so I've compiled a list of my personal favourites (in no particular order) that I'm confident will feed your love of art and art history.
Art Matters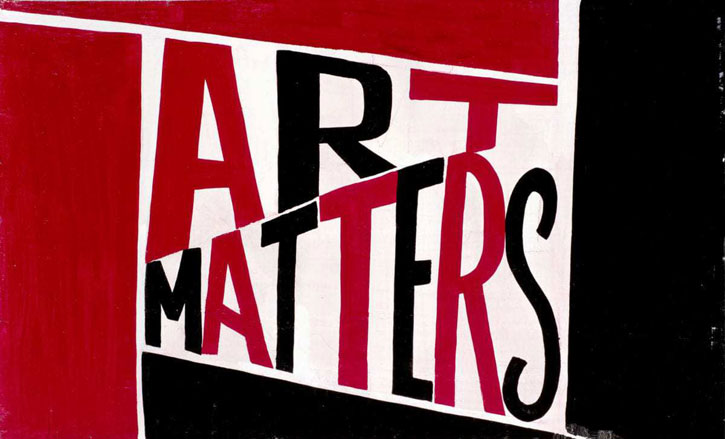 Well, you knew it was coming... Art Matters (yes, the show I host) is a series dedicated to exploring where popular culture and art intersect. You don't need to come to this series knowing anything about art – you just need a healthy appetite for interesting stories, and you'll find that your everyday interests already make you a great art critic. Past topics include Beyoncé's APES**T video, astrology, Virginia Woolf, and more.
Website | Listen on Apple Podcasts
Talk Art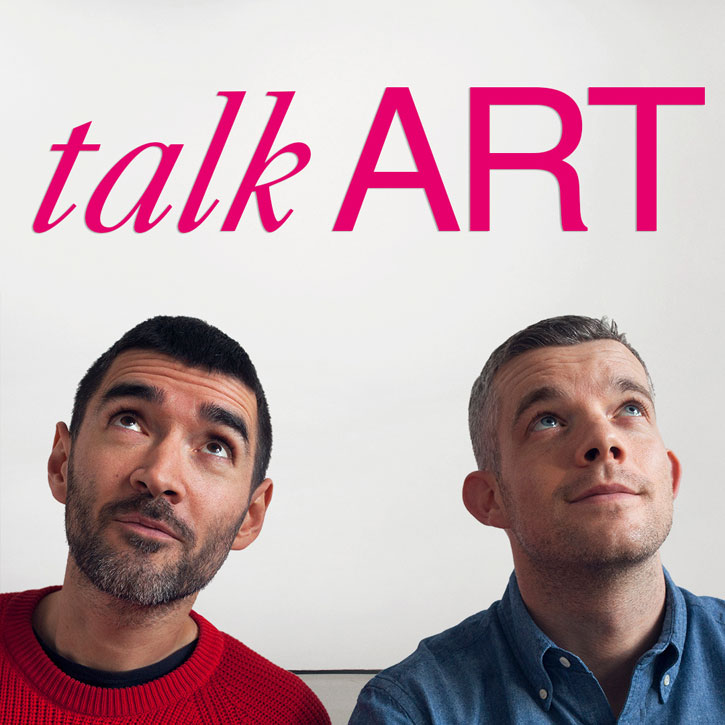 This series is hosted by two likeable buddies and self-proclaimed art nerds. Actor Russell Tovey and musician/gallerist Robert Diament sit down for chats with interesting figures in the contemporary art world to discuss their relationships with art. Russell and Robert's chemistry is first-rate and their passion for art is very endearing – as a listener you feel like you have a seat in the room. The series sees them welcome guests including Luke Evans, Tracey Emin, David Shrigley and more.
Website | Listen on Apple Podcasts
Art History Babes
Sure, you might feel weird the first time you type the title into your search bar, but do it anyway and join these ladies for a glass of wine and some art chat. This is an especially good series for people who are at the early stages of learning about art history. The ladies cover some broad themes, but also have a fun approach towards covering the basics. One of my favourite things about the show is their unpretentious vibe and the sounds of wine glasses clinking in the background. Topics range from the works of Leonardo da Vinci to explanations of colour theory.
Website | Listen on Apple Podcasts
A Piece of Work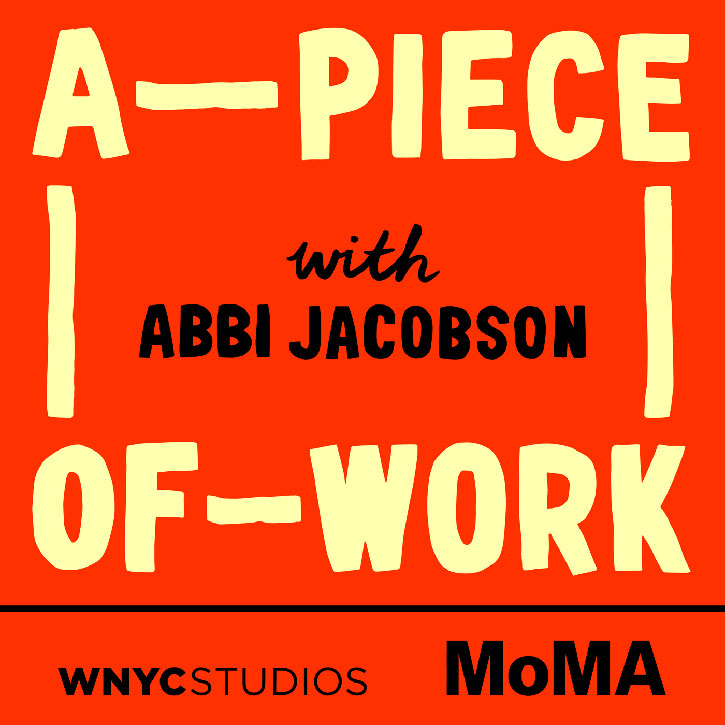 This is a 10-episode show hosted by actress Abbi Jacobson from Broad City. In the series, she speaks with her highly cool friends about modern and contemporary art in the MoMA, saying the things that many of us think when we visit gallery spaces. In my opinion, it's not really a show for learning about art, as such – it's more of a fresh angle to hear perspectives on creativity from people like RuPaul, Hannibal Buress and Questlove.
Website | Listen on Apple Podcasts
ArtCurious
This series goes a step beyond what you typically learn in art history to get to the juicy bits. Many of the names are familiar – Leonardo, Caravaggio, Van Gogh – but she's exploring their stories through interesting themes. She did a series of episodes on rivalries, for example, that looks at the competitive dynamics between contemporaneous artists; Pollock vs De Kooning or Picasso vs Manet.
Website | Listen on Apple Podcasts
99% Invisible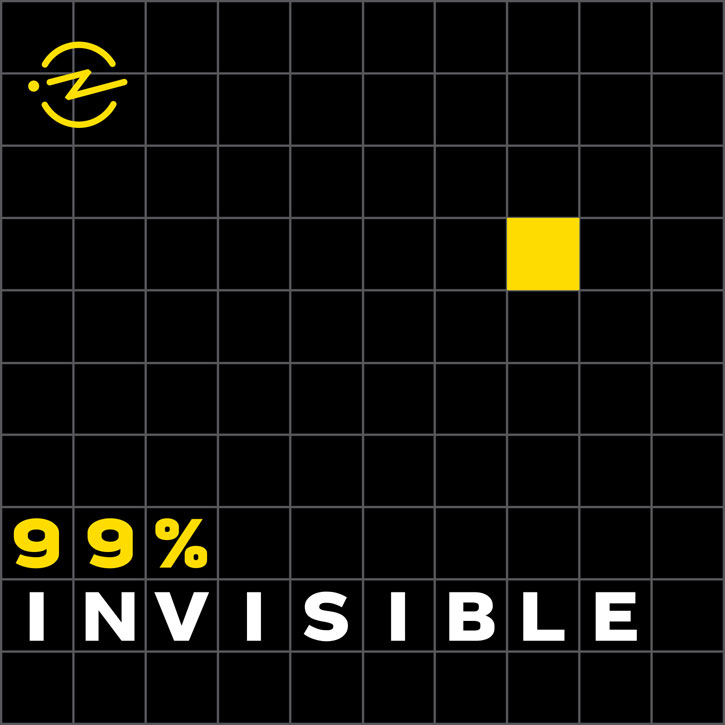 This might be my favourite podcast. It's technically about design, but I think that's still in the neighbourhood of art, right? What I love about the show is that they talk about the design elements of things you may never have given any consideration to. The creator, Roman Mars, is known for his talks on flag design, but the show covers topics ranging from hair texture to the creation of the interrobang symbol (‽). It's a great show to learn something unexpected.
Website | Listen on Apple Podcasts
Raw Material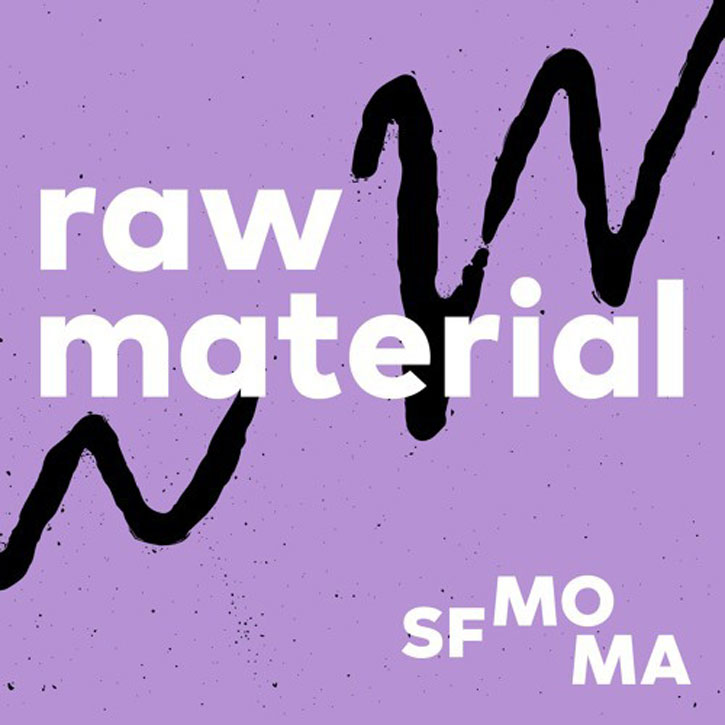 The San Francisco Museum of Modern Art take a cool approach to their podcast. They have 'podcasters-in-residence' come in to do episodes and curate seasons along themes. As such, listeners get to dive into unique takes on topics ranging from sex to social justice as they relate to art. They also did a mixtape last summer about women artists that featured episodes by different art/history podcasters.
Website | Listen on Apple Podcasts
Art Detective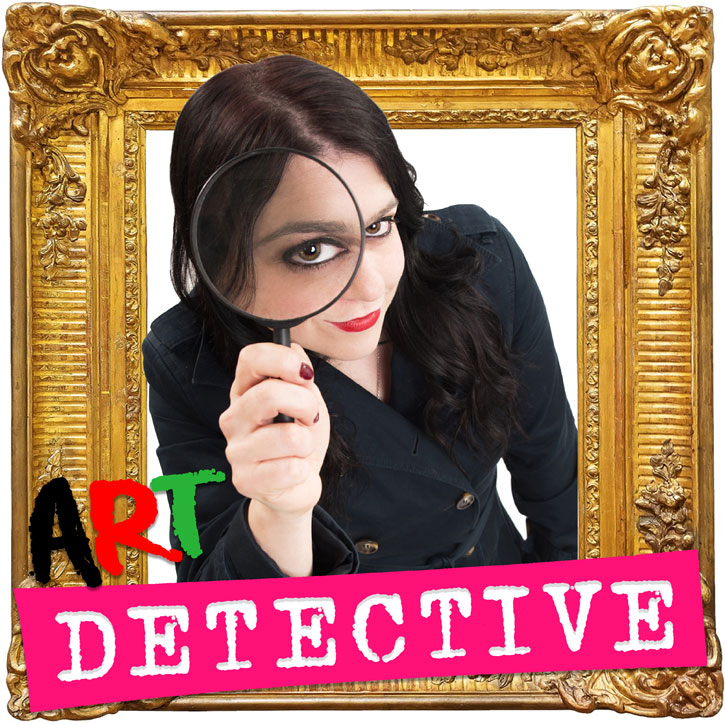 Not to be confused with our very own Art Detective forum, this series hosted by Dr Janina Ramirez interviews expert guests to take deep dives into famous artworks. What's interesting in this series is that she uses art as a way of exploring history, so it also works if you're a history buff. Past topics include the BBC's Civilisations series, the history of magic and the story of Sara Churchill.
Website | Listen on Apple Podcasts
Ferren Gipson, Social Media Marketer at Art UK and host of the Art Matters podcast
.