Edinburgh Art Festival – the first under new director Kim McAleese – returns to the Scottish capital this month, with a programme connecting the city to a global dialogue through exhibitions, commissions, performances and events. Here the festival's new Director highlights some of the programme.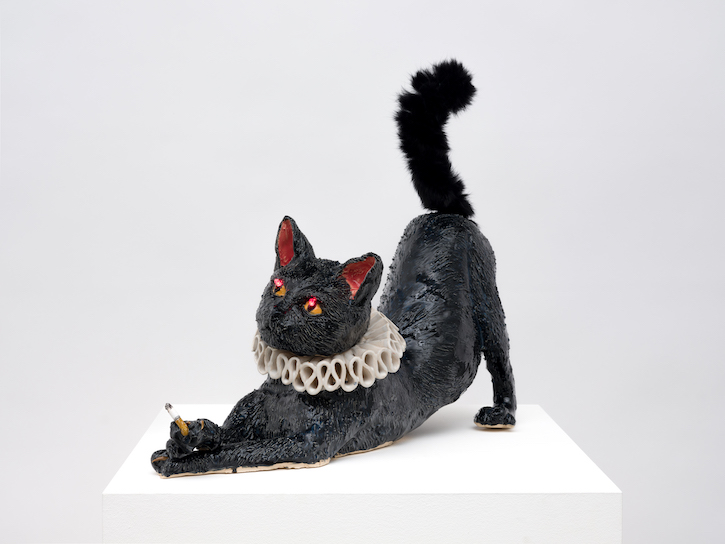 This year's festival is set to be one of the largest to date, with 55 projects and exhibitions in more than 35 venues. The festival is a call to action to explore Edinburgh, and to look at it anew through visual art presentations from partner galleries and museums, as well as newly commissioned works.
From the exploration of queer histories in Brutalist tower blocks to the tracing of peace lines and borders through sound, moving image and music, this year's programme features artists, thinkers, writers and performers who are deeply connected to feminist and queer practice.
Sean Burns at the French Institute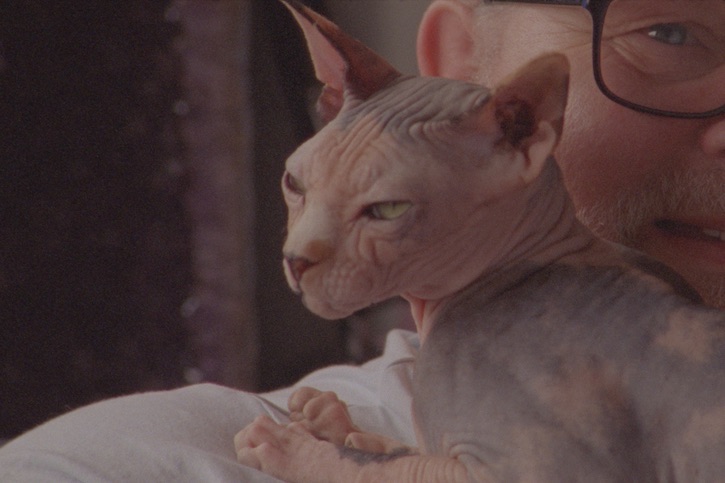 Dorothy Towers tells the story of the Clydesdale and Cleveland Towers, two residential blocks in Birmingham city centre that were completed in 1971 as a social housing development next to the city's Gay Village, and have long been a haven for LGBTQ+ people.
The 16 mm film and installation reflect on the relationship between architecture, community and memory. It features current and past residents, and explores ideas of queer kinship and inheritance alongside experiences of HIV in the 1980s and 1990s.
In Edinburgh, the work will coincide with workshops on the city's queer histories with partners including the Lothian Health Services Archives and Lavender Menace Queer Books Archive as well as with academic Cole Collins.
Alberta Whittle at Parliament Hall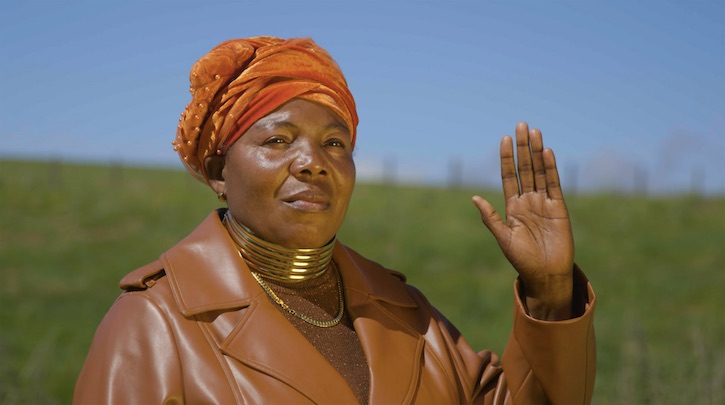 This newly commissioned performance, presented by EAF, National Galleries of Scotland and Forma, takes Alberta Whittle's recent moving image work, Lagareh – The Last Born, as inspiration. Centred on theories of abolition, rebellion, ancestral knowledge and love, the film melds scenes that give focus to the strength of contemporary Black womxn, whose individual acts of resistance are bound together through Whittle's storytelling.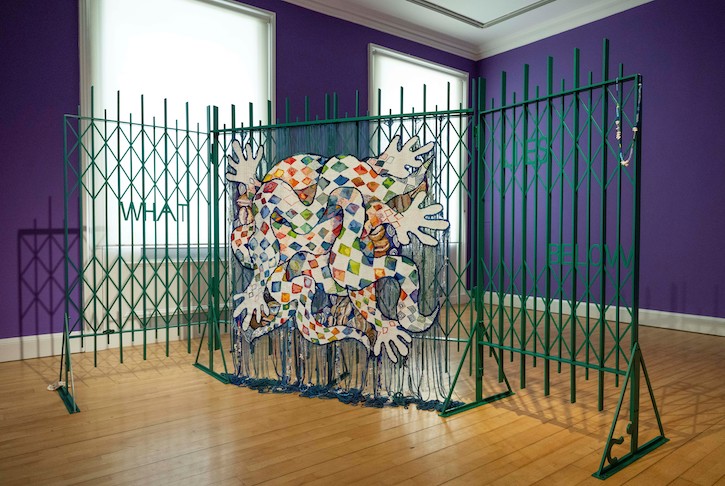 In The Last Born: making room for ancestral transitions, scenes and moments from Lagareh – The Last Born will be re-enacted and reconfigured, encouraging the audience to think about how love and grief can become healing forms of release. This coincides with the artist's major solo exhibition, 'Create Dangerously', at National Galleries of Scotland: Modern.
Lindsey Mendick at Jupiter Artland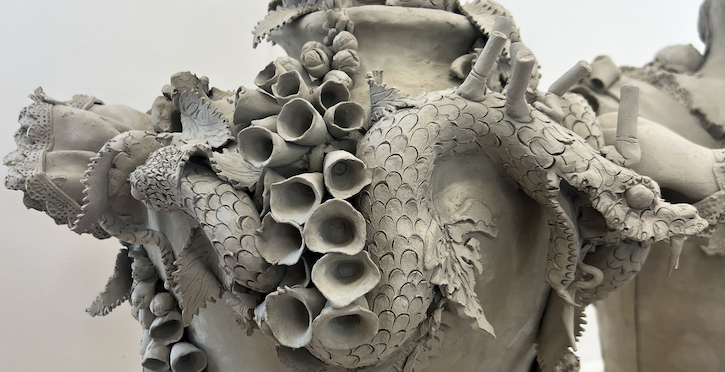 Jupiter Artland hosts Lindsey Mendick as their artist for 2023 in her presentation 'SH*TFACED'. Characterised by their hyperreal appearance and attention to detail, everyday scenes are crafted in ceramic. Mendick creates a diptych of nightlife, which draws inspiration from Robert Louis Stevenson's The Strange Case of Dr Jekyll and Mr Hyde. Like an anxiety dream come to life, there is a mirroring of contemporary binge-drinking culture and gender-based shaming in the work.
On August 19th, Jupiter Artland joins forces with Edinburgh Art Festival to throw one of the biggest parties in Edinburgh, curated by Lindsey Mendick and Bonjour, a queer workers' co-op based in Glasgow. JUPITER RISING is Scotland's artist-led art, music and performance festival championing queer and underrepresented communities.
Platform: Early Career Artist Award at Trinity Apse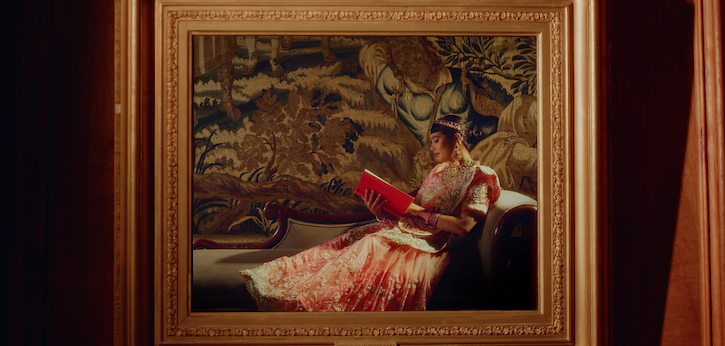 Now in its 9th edition, Platform celebrates early-career artists working in Scotland, giving them the opportunity to make and exhibit new work for the festival. This year's artists, who were selected from an open call, are Aqsa Arif, Crystal Bennes, Rudy Kanhye and Richard Maguire. Together they address a diverse set of concerns spanning race, climate change and food justice, as well as cultural identity.
Maria Fusco & Margaret Salmon at The Queen's Hall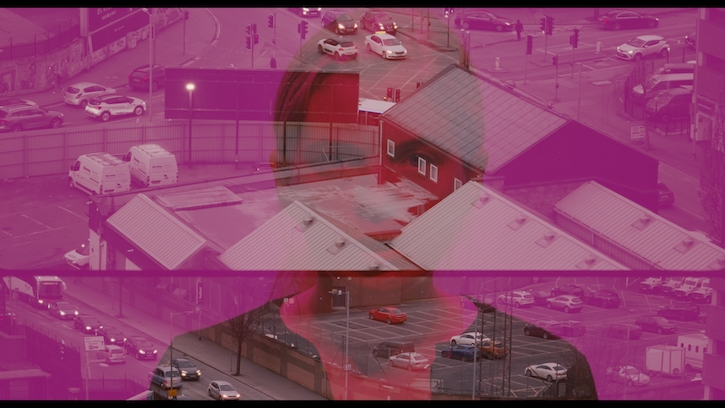 For the opening performance of the festival, Northern Irish writer Maria Fusco has collaborated with Scottish artist film-maker Margaret Salmon and composer Annea Lockwood on a hybrid opera. The experimental opera-film, which puts working-class women's voices at the forefront, asks: who has the right to speak and in what way?
Layering sociological, cultural and political themes from Northern Ireland, the work amplifies marginalised stories. Made on 35 mm and SD video in the streets of Belfast, the Royal Opera House and the Ulster Museum, History of the Present observes how defensive architecture enforces intersectional histories and identities in conflict and post-conflict zones.
Written and co-directed by Fusco, who grew up beside a peaceline in Belfast during The Troubles, the work commemorates the 25th anniversary of the Good Friday Agreement.
Nat Raha at 50 George Square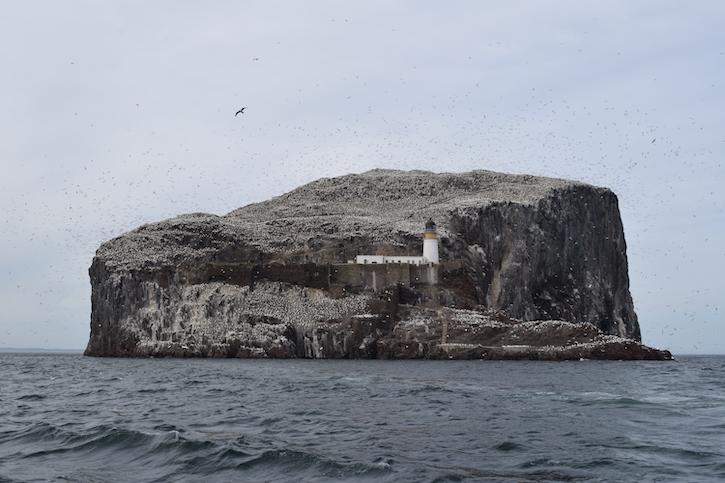 Nat Raha, a poet based in Edinburgh, presents the first iteration of a performance work commissioned for EAF 2023 x TULCA Festival of Visual Arts in Galway. The work explores island prisons and their development through the colonial project of the British Empire.
Epistolary (on carceral islands) travels from the Bass Rock in the Firth of Forth to outposts of 'empyre' including Spike Island in Ireland, and the Andaman Islands. The performance takes the form of a poem-letter addressed to her ancestors who were imprisoned for anti-colonial revolt. Raha considers what these carceral islands can teach us about contemporary abolitionist struggles, looking at anti-colonial revolt from a transfeminist perspective.
Lawrence Abu Hamdan and Jesse Jones at Talbot Rice Gallery


Lawrence Abu Hamdan's film 45th Parallel considers structural divides in the Haskell Free Library and Opera House – a site that straddles Canada and the United States, dividing the library collections and creating the only cross-border theatre in the world, where the audience and actors are in different countries.
This is shown alongside a film, performance and sculptural installation by Jesse Jones – The Tower, which takes us to a moment of feminist possibility before the European witch trials by channelling thirteenth-century mystics.
Leonor Antunes at Fruitmarket Gallery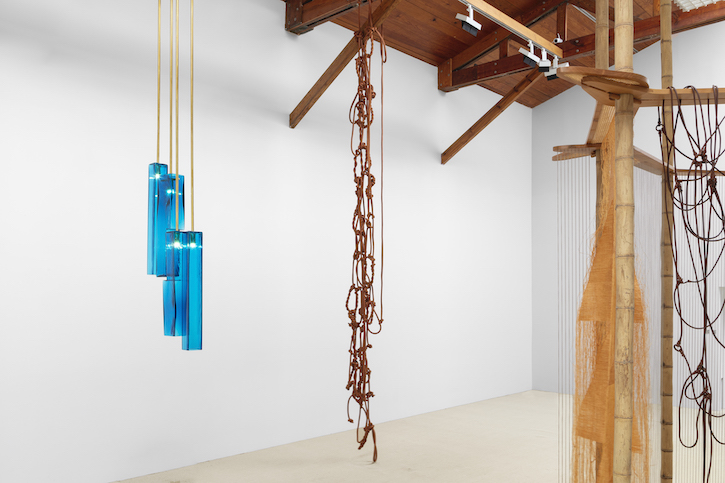 Delving into the ideas of space and architecture at Fruitmarket is Leonor Antunes, a Portuguese artist based in Berlin. In 'the apparent length of a floor area', Antunes makes space for the contemplation of modernist art, architecture and design through sculpture created with a particular place in mind. Her sculptures reference a history of modernism embedded in the work of overlooked (often female) artists and designers, many of whom were immigrants.

Christian Noelle Charles at Edinburgh Printmakers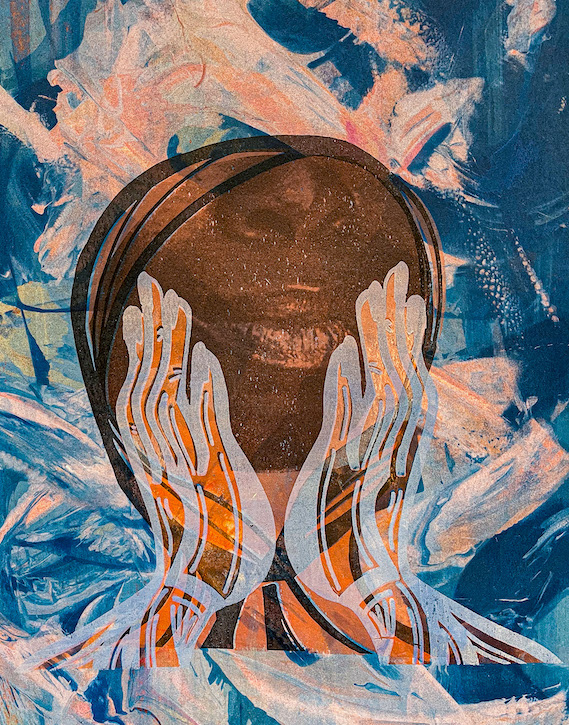 Transforming the gallery space into a beauty salon, 'WHAT A FEELING | ACT I' is a presentation of new screenprints by Glasgow-based artist Christian Noelle Charles, and the first part of an exploration project discussing the topics of racial identity, inequality and care through the Black Female Lens.
Elsewhere in the city, Arusha Gallery will present new work by three emerging artists – Plum Cloutman, Georg Wilson and Zayn Qahtani – in celebration of the festival, and Andrew Cranston's solo exhibition at Ingleby will include a selection of small-scale paintings on book covers, as well as a series of new and highly seductive large-scale paintings.
Kim McAleese, Director of Edinburgh Art Festival
Edinburgh Art Festival runs from 11th to 27th August 2023, at venues in and around the city