Most of us have enjoyed a game of spot the difference, the popular puzzle for keen-eyed observers to compare a pair of near-identical pictures for differences. At Art UK we have had the opportunity to play on a grand scale, across thousands of portraits spanning the centuries and artistic styles, in order to discover duplicate paintings in our collection. Surely a task to challenge anyone who 'never forgets a face', but we did, however, have considerable help from image recognition software and the expertise of scientists at the University of Oxford.
Artworks can be duplicated erroneously on the Art UK website, most commonly when a painting from one public collection is on loan to another. In this case, we can usually determine its travels from any available acquisition information. Similarly, there are instances where a painting is jointly purchased by two collections, resulting in two separate records on Art UK acknowledging this shared ownership.
Reviewing the data from the Visual Geometry Group has certainly provided us with a fresh insight into the way in which Art UK connects collections, improves our knowledge of them, and how technology and culture are incredibly intertwined.
The background to our recent work searching for duplicates lies with Tagger, which was built originally as a crowd-sourcing project to improve the Your Paintings website (Art UK's precursor, built in partnership with the BBC). Tagger addressed a problem: we had the UK's entire art collection online, but no keywording to enable visitors to find art that showed cats, umbrellas, babies, daffodils… and so on. Searching by title or artist would only take a visitor so far.
The original Tagger interface was created in partnership with the Citizens Science Alliance team based in the Astrophysics Department at the University of Oxford, and staff at the Art History Department at the University of Glasgow. It was a brilliant exercise in merging gamification and art history, but the technology became difficult to maintain over the years it was in service. The project has been paused while we learn from our experience and work with new partners to create Tagger 2.0 (so watch this space!).
One of the issues Tagger faced was the sheer number of artworks involved. We had a great community of tagging enthusiasts – who came back time and time again, to see art in a new way, relax, or learn something new. Yet there were vast numbers of images that hadn't yet made it through the system. Tagging needed a boost.
Expert opinions
This was where University of Oxford's Visual Geometry Group stepped in to help, producing image recognition software to identify subjects in paintings. Similar software worked for photographs, but paintings – with their splashy brushwork and stylistic interpretations – proved harder. Their project had several stages: teaching software how to recognise art using the existing human tags, then letting it have a go. The results of this were then checked by human taggers, which further honed the software. Oxford's machines were given 200,000 plus oil paintings to tag, and those tags were checked again and imported back into Art UK.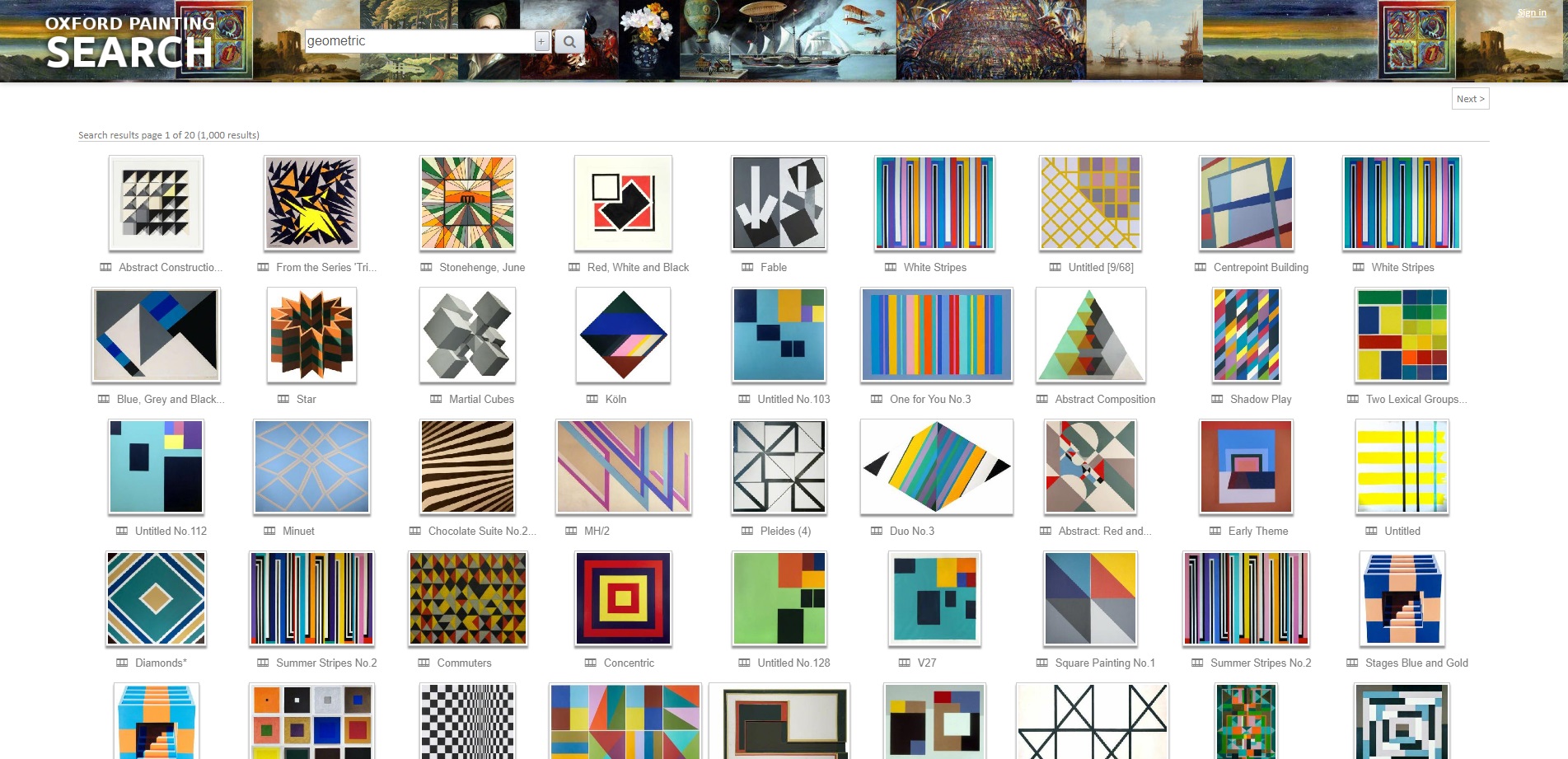 While the Visual Geometry Group were doing their thing, they couldn't help but notice something interesting. Namely that in seeking 'similar' art (a piece of cake for their software), the scientists could easily group images that looked identical, or nearly identical. They handed us a list of some 600 matches. Eagerly, we went about investigating.
Initially what surprised us was the degree of accuracy with which the software made in its selections when pairing portrait sitters.
A right pair of Charlies
Take, for example, this portrait of the bon-vivant Charles Dartiquenave, painted by Godfrey Kneller in 1702, and a later copy, which the software correctly determined was the same person. Quite a fitting find considering he was described by his friend Jonathan Swift as 'the man who knows everything, and that everybody knows'.
According to the National Portrait Gallery, where both paintings are held, the copy is also smaller than the original, to conform to the size of the other portraits of the Kit-Cat Club, of which Charles Dartiquenave was a prominent member.
Although the two paintings are not exact duplicates – the vast majority highlighted by the Visual Geometry Group weren't – they illustrate how adept the software is at matching sitters, even when there are stylistic and compositional differences between works.
In this respect, all the matches required some good old-fashioned human detective work to examine them further. Very close copies, as opposed to duplicates, were often distinguished through wear and tear to the surface of the work, the artist's treatment of textiles (fabric patterns, lace, drapery etc.), metalwork and jewellery. Another telltale sign of a copy was variations in the sitter's hand positions – proving it truly is hard to paint hands!
The software made a few other successful sitter matches, including:
Thomas Herring (1693–1757), Fellow (1716–1723), Archbishop of Canterbury (1747–1757) and Archbishop Herring
The Artist's Daughter Mary and Mary Gainsborough (1749–1826), Daughter of the Artist (later Mrs Fischer)
Air Chief Marshal Sir Hugh Dowding (1882–1970), GCB, GCVO, CMG and Lord Dowding (1882–1970) (after Walter Russell)
Carolina Oliphant (1766–1845), Lady Nairne, Songwriter, with her Son William Murray Nairne (1808–1837), Later 6th Lord Nairne and Carolina Oliphant (1766–1845), Lady Nairne, Songwriter
A household name
One intriguing match was a pair of portraits in the collection of Burton Constable Hall – Amy Clifford (1705–1731), Wife of Cuthbert Tunstall by an unknown artist, and Amy Clifford (1705–1731), Wife of Cuthbert Constable by James Fellowes.
Clearly, it is the same sitter, but note the differing names for her husband, Cuthbert. Had one been mistitled? On the contrary, both are correct, the collection revealed. Cuthbert Tunstall changed his name to Constable after inheriting Burton Constable Hall in accordance with the conditions placed on his inheritance, resulting in the different titles in the portraits, commissioned a considerable number of years apart.
Doubting Thomas
Another titling conundrum was uncovered between a painting held in the collection of Blake Museum and one in the National Portrait Gallery. Both appear to show the same sitter but the former, by an unknown artist, claimed to be James II, while the latter was titled Thomas Butler, Earl of Ossory, from the studio of Sir Peter Lely. The sitter does bear more than a passing resemblance to James II, but he is not quite so noble as all that and is, in fact, the 6th Earl of Ossory. Based on this information, Blake Museum changed the title of their painting to Thomas Butler, 6th Earl of Ossory (formerly thought to be James II, 1633–1701).
Ongoing investigations
As of this update, 23 records have been confirmed as duplicates and removed from the Art UK website, while 19 different collections have been contacted about potential duplicates, title discrepancies and artist attributions. We've also passed a selection of matches to Art Detective, some which will, in due course, be opened up to discussion within the knowledgeable community. Dr Marion Richards, Art Detective Officer, recently detailed a few of them in the context of researching British portraiture.
Reviewing the data from the Visual Geometry Group has certainly provided us with a fresh insight into the way in which Art UK connects collections, improves our knowledge of them, and how technology and culture are incredibly intertwined.
What's in a face? A whole lot it turns out, with plenty more to come.
Alec Mackenzie, Project Officer at Art UK