2020 will be a landmark year for Art UK, as focus turns to developing a new curation tool to foster active participation among our users.
In May 2020, we will launch Curations – a tool that anyone anywhere can use to create digital exhibitions from artworks on the site.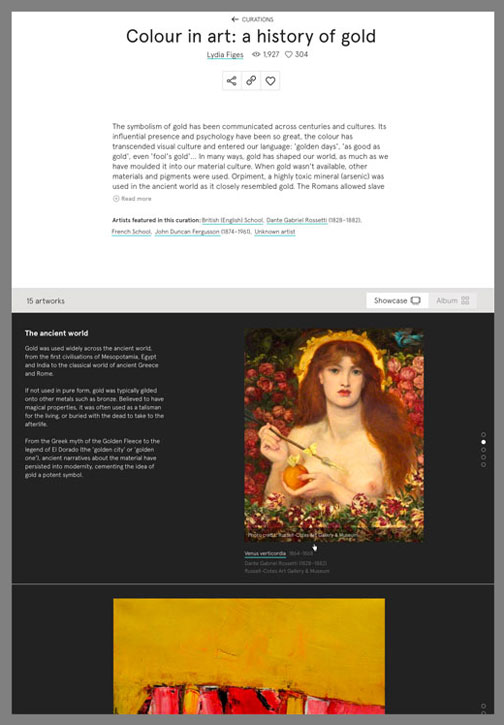 Since the alarming outbreak of COVID-19 and the need for social distancing as coronavirus spreads, this digital tool will provide some help to museums and other public art collections, allowing them to maintain their relationships with the public through digital means.
Members of the public will be able to select artworks from the Art UK website, add commentaries and share their digital exhibitions with friends – presented as albums, showcases and storylines. There will also be mapped trails, created by Art UK and our partners. Teachers will be able to use the tool to plan lessons or activities, and students will be able to use the functionality in their studies.
Additionally, Art UK's Partner collections will be able to create digital versions of physical exhibitions, and showcase these on Art UK forever. They will also be able to create new digital-only exhibitions – for example, a 'Director's Choice' introductory selection of favourite works, or a list of the most visited or viewed art in a collection. Curators will also be able to use the tool to help to plan future physical exhibitions.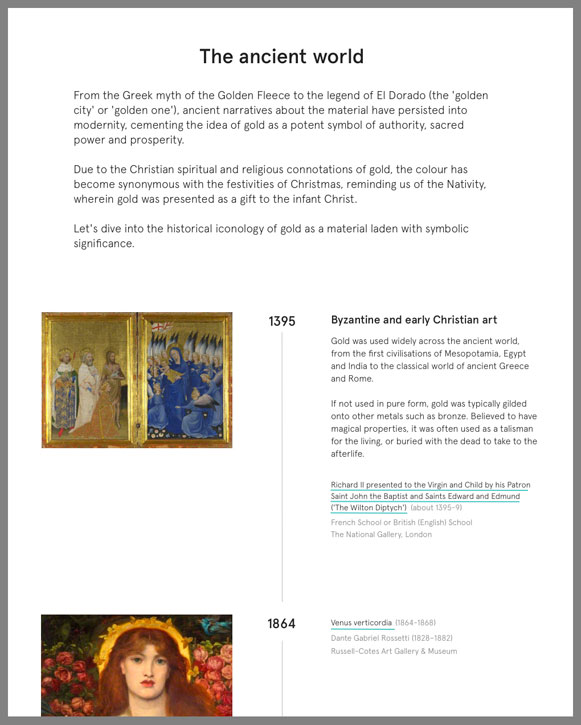 Curations can be kept private or made public, so users will be able to share their curations online and via social media, and Art UK will feature some on the homepage and on our own social media channels. Curations created by artists, writers and celebrities will also be profiled on Art UK to encourage public take-up of the tool.
Through this new facility to enable individuals and institutions to produce exhibitions of artworks from the Art UK database, we expect to achieve the following:
Art UK users will become active participants with a sense of ownership, agency and investment in the nation's art collection, and Art UK as a whole.
Art UK Partner collections will be able to preserve and share physical exhibition content online, broadening access to these works and creating digital-only exhibitions.
The UK's national collection of art will be enriched through the addition of multiple and diverse voices.
Our Director, Andrew Ellis, said: 'At this uniquely challenging time, digital experiences can help keep the nation's art collection alive and open for viewing. Hopefully, the extraordinary art we own and the stories behind it can provide some solace and diversion for us all.'
With approaching 250,000 artworks on the site – oil paintings, sculptures, watercolours, prints and drawings – from over 3,250 collections, what will you create?
To stay up to date about the launch of Curations, sign up to our weekly newsletter, full of art and fascinating stories.
Andrew Shore, Head of Content at Art UK
Find out more about how Art UK is showcasing the nation's art online during the COVID-19 outbreak.
The development and build of Curations has been generously supported by the Ampersand Foundation.