Part of the Delivery Phase of The Sculpture Project (funding permitting of course) will see our project partners Culture Street make films about sculpture with young people and for young people. The films will be made across the UK, with local schools, and will focus on sculpture in collections and out in the public realm.
To test out how it will all work and the processes involved, Culture Street is making two films during the project Development Phase. Footage for the first one was captured this week. This film focusses on Andy Goldsworthy's Taking a wall for a walk in Grizedale Forest in the Lake District. Installed in 1990, the sculpture is a drystone wall that weaves around trees, although some of the trees have since fallen down or been felled. Sheryl from Culture Street had found an image of how the work looked in 1990, with all the trees still in situ: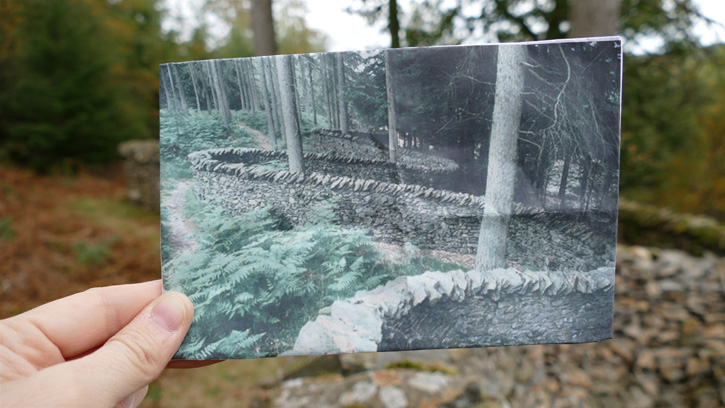 Culture Street started the process by working in the classroom with a group of around 20 Year 9 pupils (aged 13–14 years) at their school, Dowdales, Dalton-in-Furness, Cumbria. The group looked at pictures of sculptures and were asked how they thought they were made. Their answers and opinions were recorded to get them used to the cameras and microphones. A smaller filming group of 6 students was then selected after that session to go to Grizedale Forest to create the film.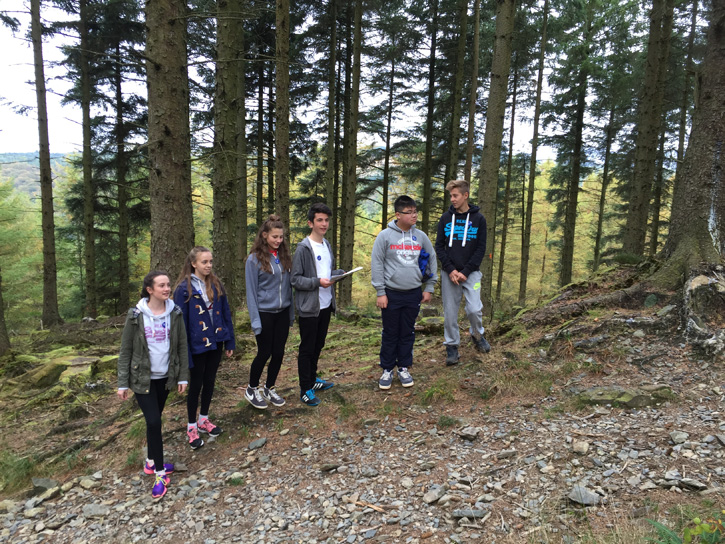 We gathered at Bogle Crag car park first thing on a Monday morning before setting off into the forest to make the film – two staff from Culture Street (Keith and Sheryl), two teachers, six students and me. Having secured a key from the Forestry Commission to get through the barrier and drive up a track through the trees, we had a 20-minute walk up a stony track to get to Andy Goldsworthy's sculpture. Some filming was done on the way: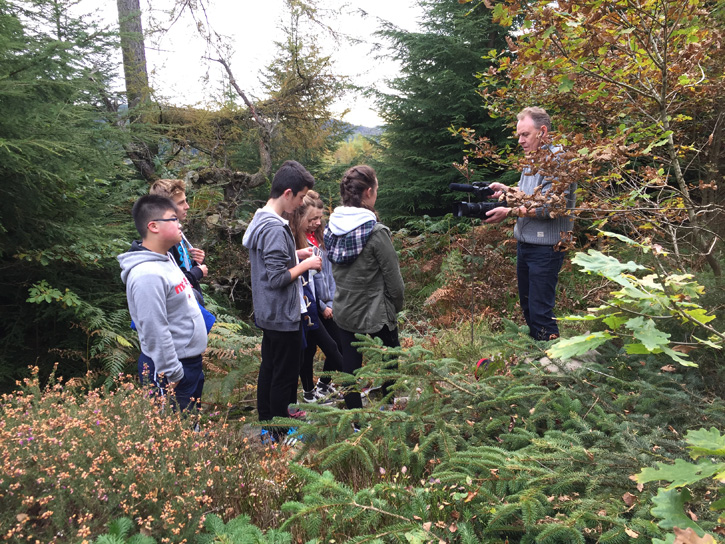 When we got there, the students walked past the work at first, thinking it was just another drystone wall, until they were told to stop and look back down the hill. It was then that they saw the wavy shapes the stone wall makes across the landscape and around the trees.
The film aims to reflect the students' views and questions about public sculpture in general and this work in particular. Their discussions considered what sculpture is, how public sculpture ages and changes over time, what might have inspired Andy Goldsworthy to create the work, how it was made and who actually made it. They had some interesting viewpoints and not all of them thought that this was art!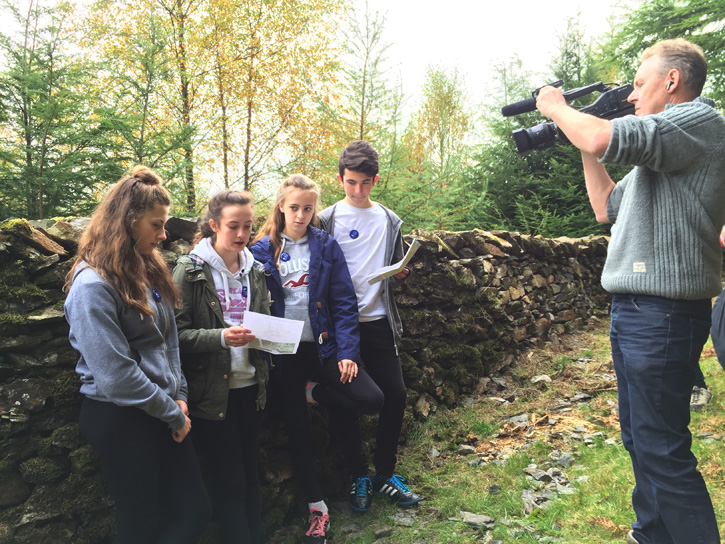 The making of the film really got the students thinking about sculpture, and the teachers felt it gave the young people 'a deeper understanding of what makes sculpture and art', as well as developing 'independent thinking skills'.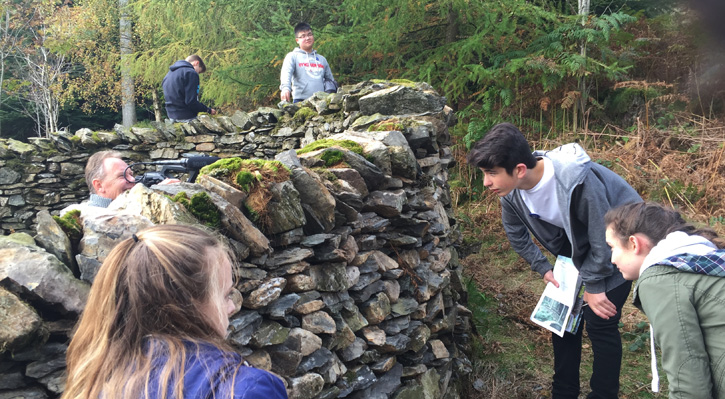 It also helped them understand how films are made. Finding out how many hours of footage needs to be gathered to create a film that is just a few minutes long came as a bit of a surprise to most of the group.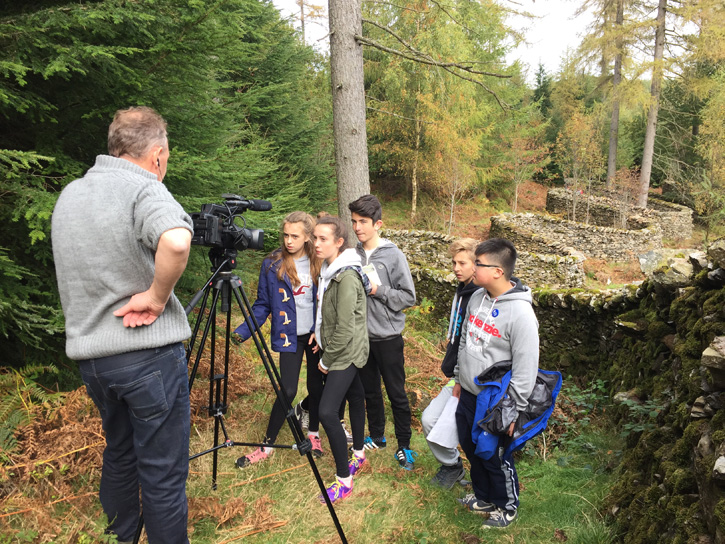 Keith experimented with some interesting ways to film the students, using the wall to find new camera angles:
The footage will now be edited into a short 3- to 4-minute film. Another pilot film, made with another school and looking at sculpture in a museum or gallery collection, will be made shortly.
Thanks to the teachers and students of Dowdales School for their involvement and taking time out to help make the film.
Thanks to Keith and Sheryl of Culture Street for all their hard work and enthusiasm. We are looking forward to seeing the completed film.
Katey Goodwin, Art UK Head of Research & Digitisation and Project Manager for The Sculpture Project