As we complete the final Coordinator interviews and inductions for the Art UK Sculpture project, we felt it was time to reflect on our first three months in the roles of Regional Digitisation Managers.
Art UK is not new to either of us. Alison was a Coordinator in Northern Ireland and Hazel in Yorkshire, the National Trust and Edinburgh during the oil paintings project, back when we were known as the Public Catalogue Foundation (PCF).
Working for the PCF was a good experience with many unique memories and we both kept up with developments and news over the years. When we learnt of the sculpture plans we were keen to be involved. Alison was lucky enough to be asked to be part of the project Development Phase in 2015 and helped carry out pilot work to get an insight into the process of digitising sculpture. This pilot photography took place at York Art Gallery and Alison spent a few days learning that digitising sculpture can be quite different from photographing paintings, but just as enjoyable.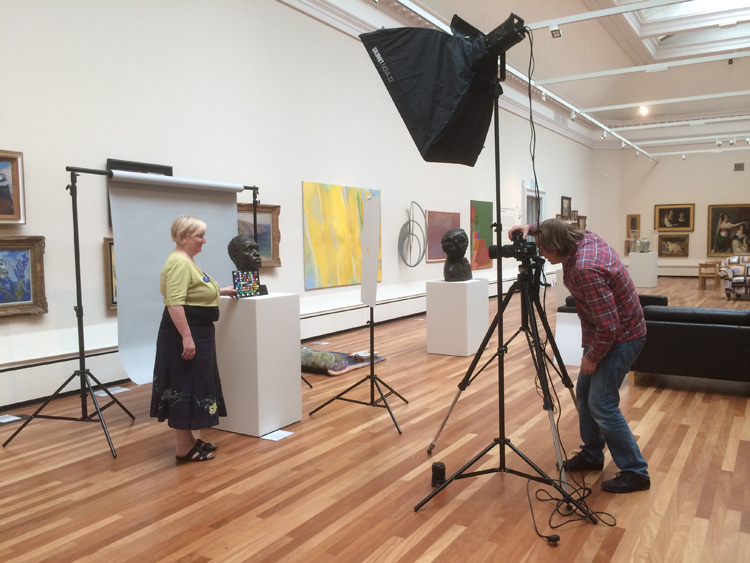 We were both delighted to hear that Art UK had been awarded a Heritage Lottery Fund grant and that the project was a go! Following our successful applications and interviews for the roles of Regional Digitisation Managers, we both began work in September 2017 and our first task was to recruit the 25 regional Coordinators that we would train and manage. As we arrive at the beginning of 2018, we can say that an awful lot has happened in those first few months!
To summarise: we received 349 applications and CVs for the 25 posts, which were all read and shortlisted. From these applications, 105 were sent an Excel spreadsheet test to complete, which were all checked and scored. 65 candidates were interviewed and 25 Coordinators appointed.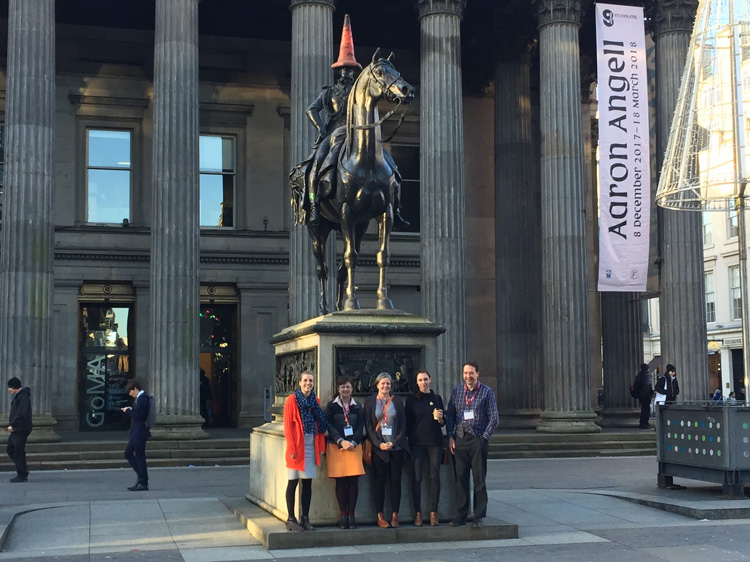 We had numerous train journeys (and one flight) to different towns and cities throughout Scotland, England, Wales and Northern Ireland. We have held interviews and inductions in some incredible venues, many kindly loaned to us, including The Signet Library in Edinburgh, Gallery of Modern Art in Glasgow, Arts Care in Belfast, The Esmée Fairbairn Foundation in London and the Henry Moore Institute in Leeds.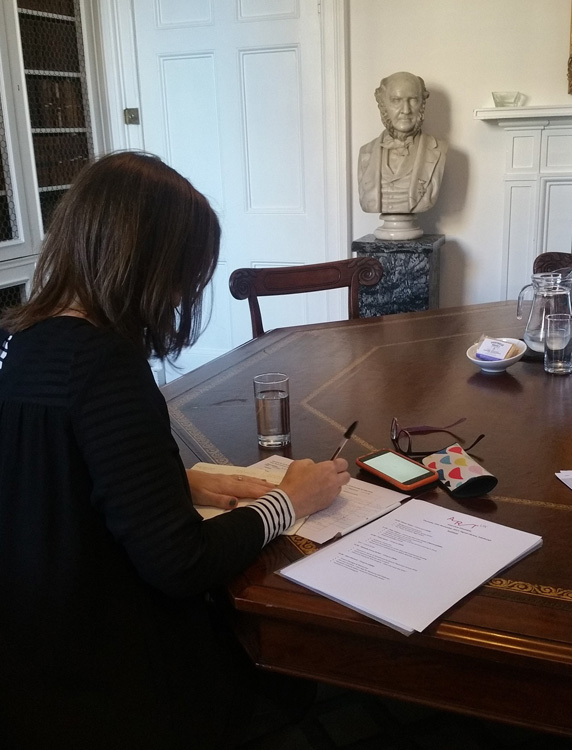 Hazel says, 'As with the PCF project, it feels like the "Sculpture Gods" are with us, as on every journey the trains have been on time, the weather has been kind and we've met some incredible people.'
It is an exciting time ahead for Art UK. Many collections are keyed up to be involved and there are so many discoveries to be made and shared. All we can say is 'bring it on'!
Alison Mitchelson and Hazel Buchan Cameron, Art UK Regional Digitisation Managers