'Art matters' is a pretty simple vision. It's a vision that underpins all of Art UK's work – providing free digital access to over 220,000 artworks, from over 3,500 collections across the nation.
In 2016, Art UK trustee Bob and Roberta Smith (a pseudonym for one man – Patrick Brill) interviewed Yinka Shonibare for an Art UK video and asked him: 'Why does art matter?'
Yinka responded: 'Art is about humanism. Fundamental human values. Fundamental liberal human values. What's happening in the world at the moment is an erosion of those fundamental human values and I think artists always stand up for those values.'
It's a powerful sentiment and one that's clearly close to Bob and Roberta's heart. He turned up in the office one day with this message committed to paint and generously donated the artwork to Art UK.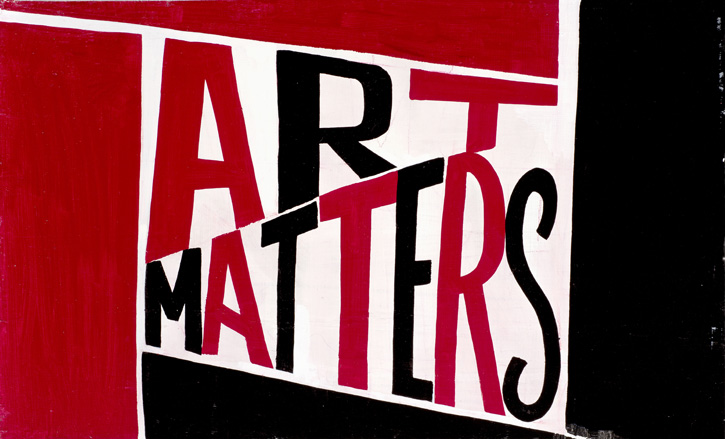 Now the painting has been adapted to create a small exclusive run of 50 limited-edition signed screenprints.
These screenprints have been hand printed at Bob's print studio of choice, Art Hub studios CIC – a non-profit, Community Interest Company that has been running artists studios in South East London for over 20 years. Based across two sites in Deptford and Woolwich, it's dedicated to supporting artists at all stages of their career, by offering a range of services – the main focus being affordable artist studios.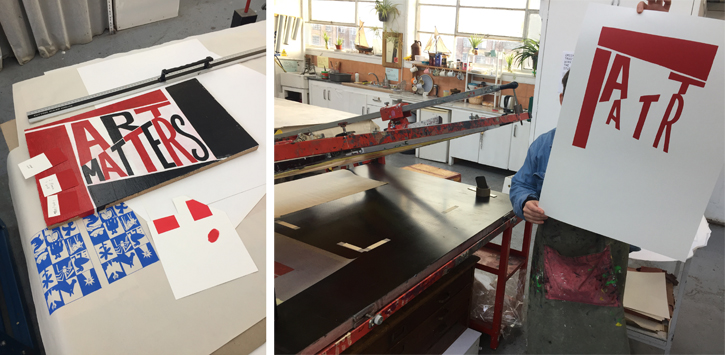 Luke Merryweather, Projects Coordinator at Art Hub says: 'Working with Bob means working with an artist whose values resonate with that of Art Hub. Helping turn his colourful, handmade placards into print editions means an opportunity for more people to own a piece of his art and also gives us the chance to be part of spreading the word that art is for everyone.'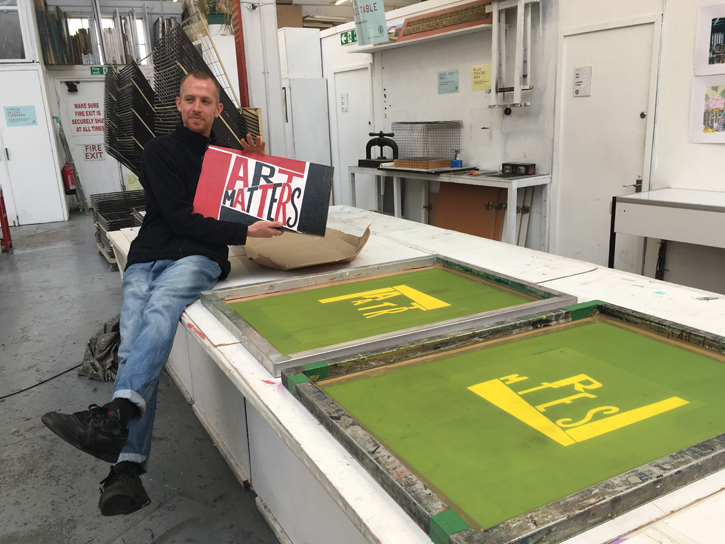 Bob and Roberta has generously waived his commission for this print in order that all the profits can go towards Art UK's work.
The prints are individually signed and numbered by the artist, and are now available for sale in the Art UK Shop.
'I am proud to be a trustee of Art UK and support their work in democratising art for all. There's plenty of debate these days about the value of the arts and culture in society. In the end though, it comes down to a very simple message: Art Matters.' – Bob and Roberta Smith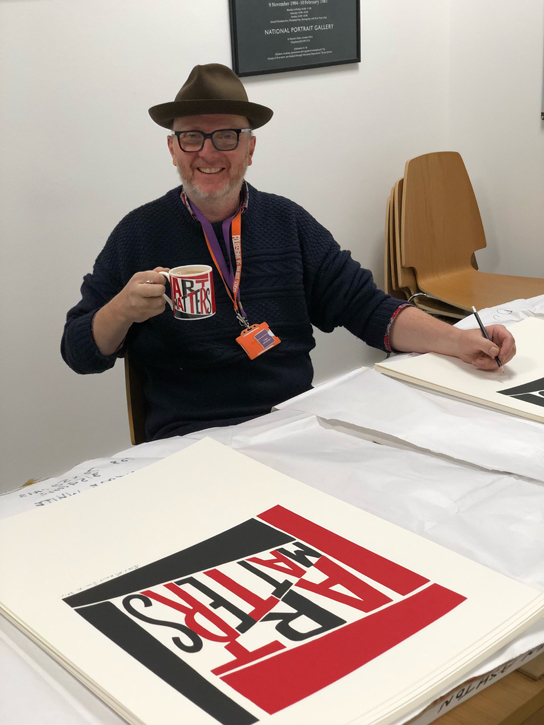 Art matters. We think you'll agree that it's a sentiment worth shouting from the rooftops!
Camilla Stewart, Art UK's Head of Commercial Programmes and Collection Partnerships
Buy your limited-edition signed print today.
As well as prints, you can also proudly display your conviction that Art Matters with an exclusive range, featuring tote bags, mugs and more.
.