The exhibition 'Cover Versions', showing at Abject Gallery in Sunderland, came out of conversations with myself: those nagging thoughts that roll around your head that aren't ever quite articulate or articulated in public. I've been having thoughts about putting a group exhibition together for years. I had lots of titles for it: 'Booster Shot', 'Don't Let Your Youth Go To Waste', 'Thunderbolts of Happiness – most based on song titles or lyrics, a recurring theme in everything I do.
As an art student, me and my peers put a show together called 'Heaven On Earth Gives Me A Migraine'. We found an empty shop and put work up. No one came, people were afraid of coming in, but of all the things I did as an art student, it was maybe the purest expression of naïve, teenage joy. I suspect the best thing about it was the title.
I've become bored of art: to me, it's become bogged down in polemic, in words and academia. As I started to think more seriously about the exhibition, I knew I didn't want the starting point to be a question that artworks had to address. I'm not a curator, I make things and, as is becoming self-evident to the reader, I'm also not an academic or a writer. The exhibition I wanted to present wouldn't need mountains of text panels to understand it (I've spent more time reading than looking in galleries recently) but it wouldn't be dumb, it would have ideas and be generous enough for the viewer to engage with them.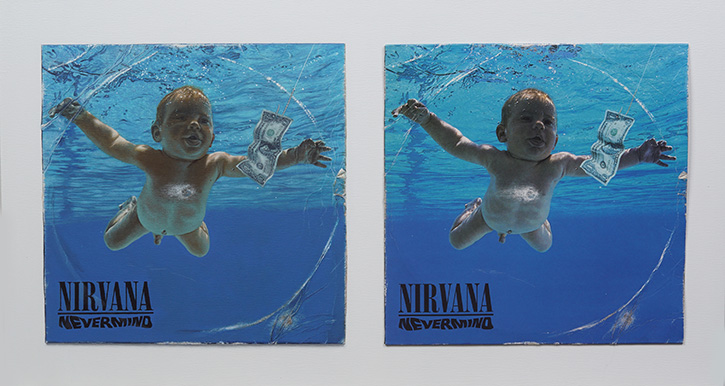 With all this floating around in my head, I started to draw up a wish list of works and artists that I wanted to see together in a room. One of the first triggers was Andrew Tift's Doppelganger paintings in which he faithfully paints a replica of a record cover, complete with all its aged wear, and places it next to the original. It's a beautifully simple, direct idea.
You can't fail to be impressed by his skill, and yet it effortlessly brings up questions I've been mulling over for years ideas of authenticity, originality, the copy, versions of variations, mass production and the economies of culture. It's very generous work, it doesn't hide anything and there's no need to check the gallery text to see if you're 'getting it'. This is the first time he'll be exhibiting them.
The works also gave me the title, 'Cover Versions'. Long used in music to denote when an original composition has been performed by another artist, it perfectly explains Tift's works and at the same time has this reference back to music. Along with my own work, all of the artists I have included have a healthy disregard for the sources they use in their work: they take what they want, bending, mashing, and squeezing them out into new forms that are uniquely their own.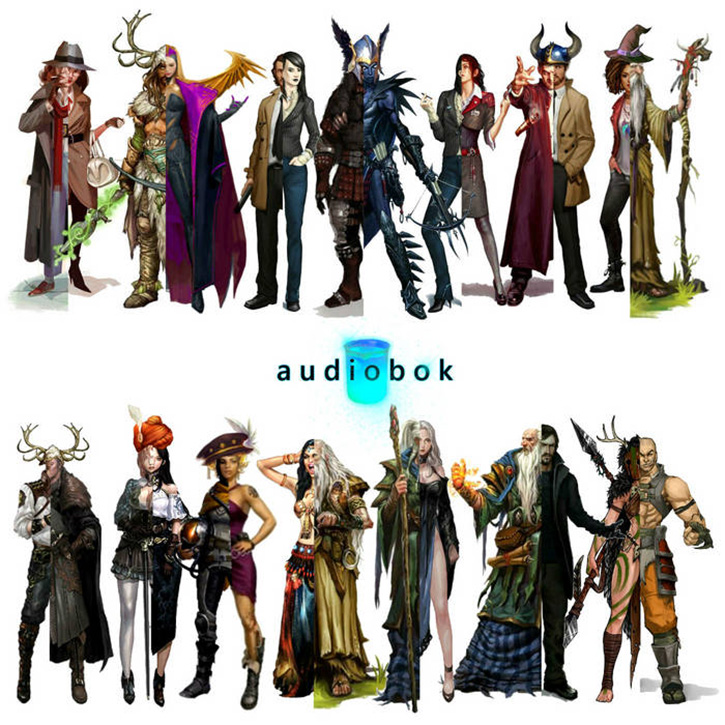 This transition from the 'original' to a new work is where the focus of the exhibition sits. It's a very simple idea, an idea that expands when explored by the artists, in various mediums. I have included works in sound, film, painting, digital work, print and sculpture. Buttress O'Kneel's Audiobok, takes audiobooks as its source, cuts them up and puts them back together to create new narratives which are at turns hilarious and strangely philosophical.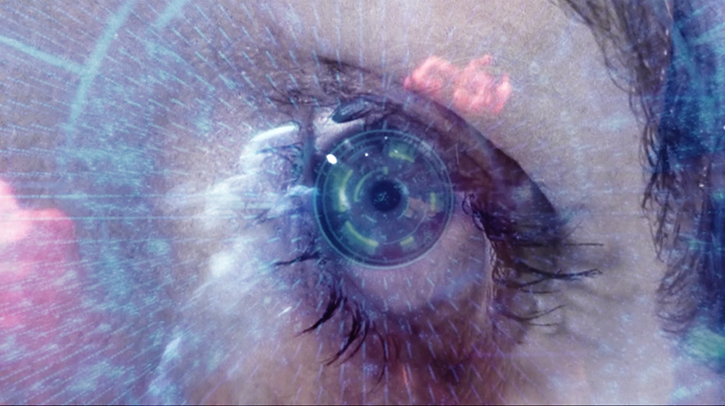 The DJ and multimedia artist People Like Us makes films that shift, reorganise, and tease out new narratives and associations from pop music and cinema, while Oliver Laric's essay ruminates on the fluctuating position of objects and images.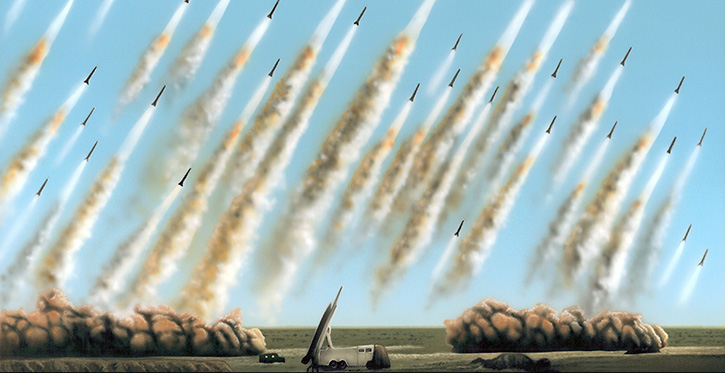 In painting, Steve Keene makes rapid, performative works, in which he paints the same record covers over and over and sells them for less than the original LP.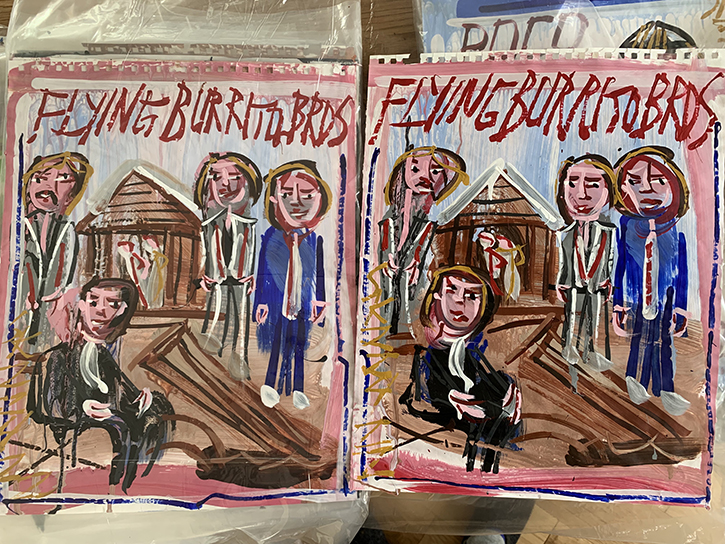 David Risley is compelled by the mysterious appeal of images encountered by chance – his disembodied heads in watercolour are a curious mix of comforting surfaces and the disquiet of a collective unconscious of myth and antiquity.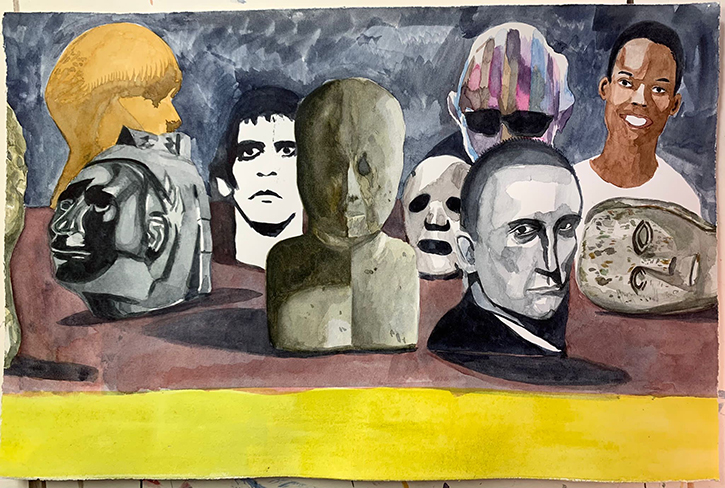 Everest Pipkin skips through the digital world with ease. Placing their work in online games like Roblox as well as in traditional gallery spaces, they navigate the bewildering world of the virtual, uncovering the human and the failures that echo the reality of the 'real' world.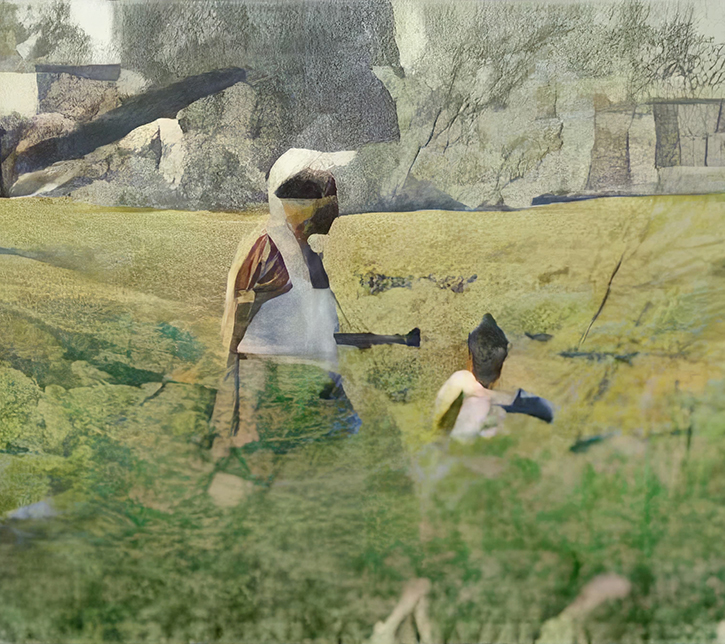 In sculpture, I (Graham Dolphin) have made new work from vintage newspapers that wrest the reportage of historic events into a troubling aesthetic.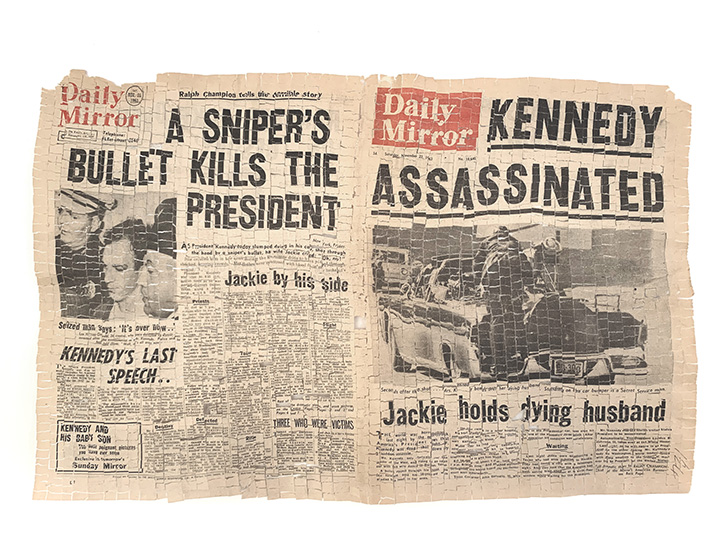 My brother, Anthony Dolphin, is showing part of his mammoth series of New Graft cards for the first time. These images of stars from cinema and music splice male and female faces into a new – comic or mildly distressing – whole.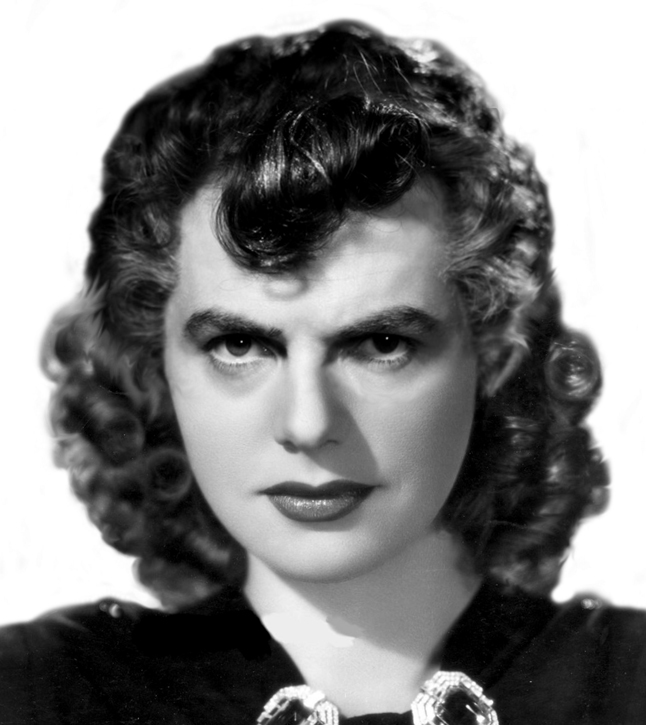 He also presents some new work of found objects in the form of five mysterious record sleeves entitled, tellingly, An Elaborate Cover Story For Music That Might Not Even Exist.
Finally, the great Japanese musician Otomo Yoshihide has made a series of 32 photographic prints that show the highly distressed surfaces of records that Otomo has used in his extraordinary turntable performances over the years. This is the first time the photographs will be shown anywhere so it's quite a coup.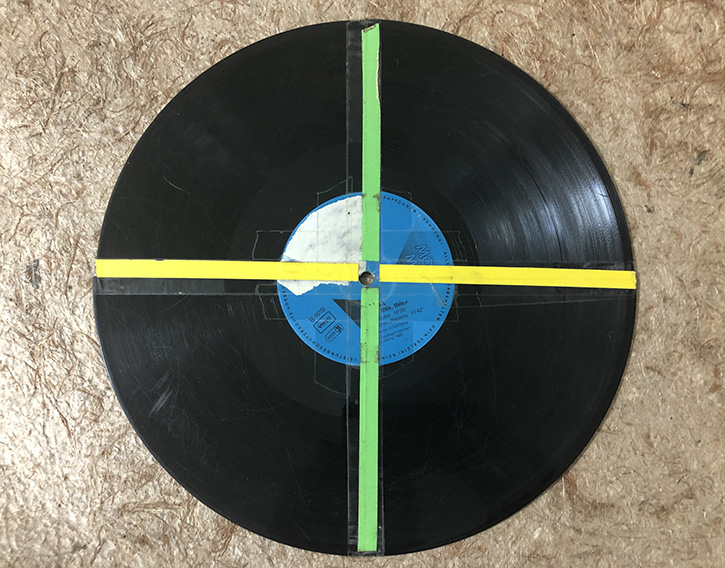 Fundamentally, the exhibition was an excuse to bring together works and artists I admire, to give them an opportunity to exhibit and see their work in different contexts. It has been put together with the hope that there is an audience that will be as engaged and interested in the works as I am, or at the very least won't be scared to come in!
Graham Dolphin, artist and co-curator of 'Cover Versions'
'Cover Versions' is at Abject Gallery in Sunderland from 1st April until 1st May 2022