Autumn is here, and with it, the annual explosion of beautiful colours as leaves turn to yellow, orange and deep red, conkers are scooped up in excitement and woolly jumpers are retrieved from the back of the wardrobe. And before long, as the nights draw in and the days get chillier, we'll be eagerly awaiting the first touch of snow, or at least one of those properly cold days that means winter has arrived.
Artists have been inspired by the changing seasons for centuries, and here at the Art UK Shop, we have a wide range of art prints to help you enjoy the colder months from the warmth of your home. From stunning autumnal scenes to beautiful clear winter skies and snowy landscapes, here are our favourite art prints to celebrate this time of year.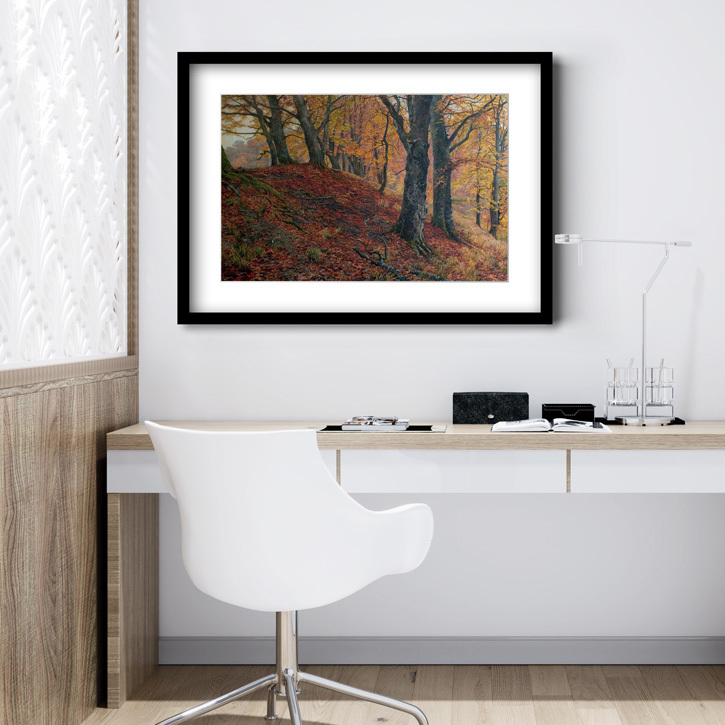 If you close your eyes and think of autumn, this lovely scene by London-born landscape painter William Samuel Jay probably isn't far off what most people would see. The beautiful warm orange hues and carpet of fallen leaves are so perfectly reminiscent of an autumnal woodland walk you can almost hear the crunch underfoot.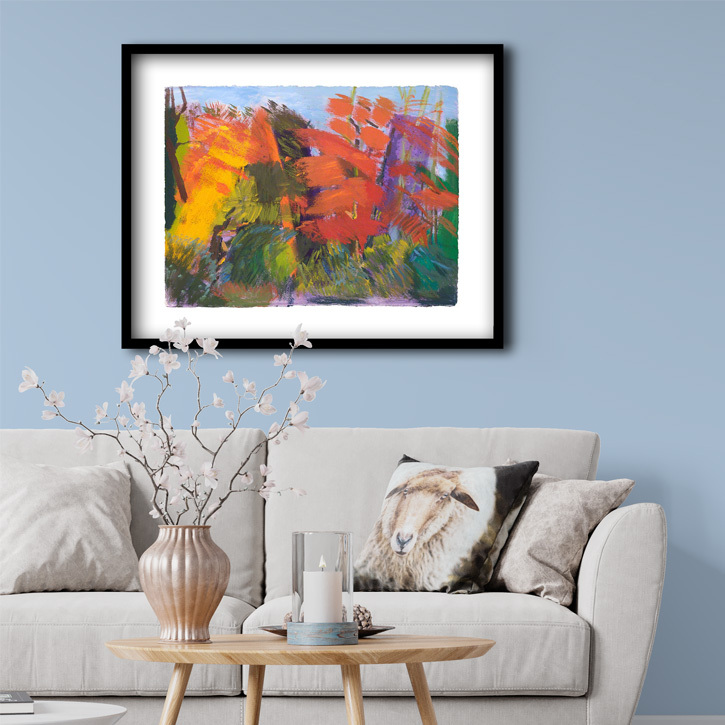 This is the ideal statement print to reflect the changing seasons and introduce the warm colours of autumn to your home interiors. Wilhelmina Barns-Graham was one of Britain's most significant twentieth-century abstract artists, and her expressive brushwork and autumnal palette here create a sense of seasonal foliage against a cold, clear sky to stunning effect.
Botanical prints are the perfect way to bring a touch of nature indoors as the weather turns colder. This beautiful drawing of the leaves and berries of Ilex aquifolium – the common European holly which traditionally features in Christmas decorations – gives a subtle and restrained nod to the time of year, a great choice if you're not quite ready to get the tinsel out.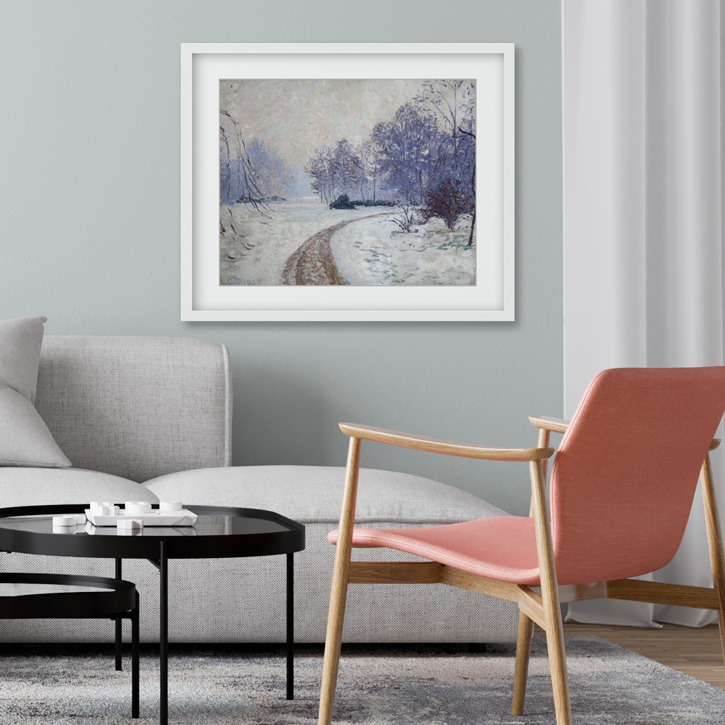 The beautiful cold blue hues in this snowy landscape by Lucien Pissarro are sure to have you reaching for the hot chocolate. Not only is it wonderfully evocative of a winter walk, but the subtle colour palette works particularly well with a range of neutral interiors. It's the ideal art print for those eagerly anticipating this winter's first dusting of snow.
Liverpool-born Mabel Alington Royds is most famous as a woodcut artist and printmaker, but she was also a highly trained and accomplished painter in oils. Her art often depicted the overlooked moments of everyday life, such as this lovely winter scene which evokes the joy of childhood snowman-building on a pristine blanket of pure white snow.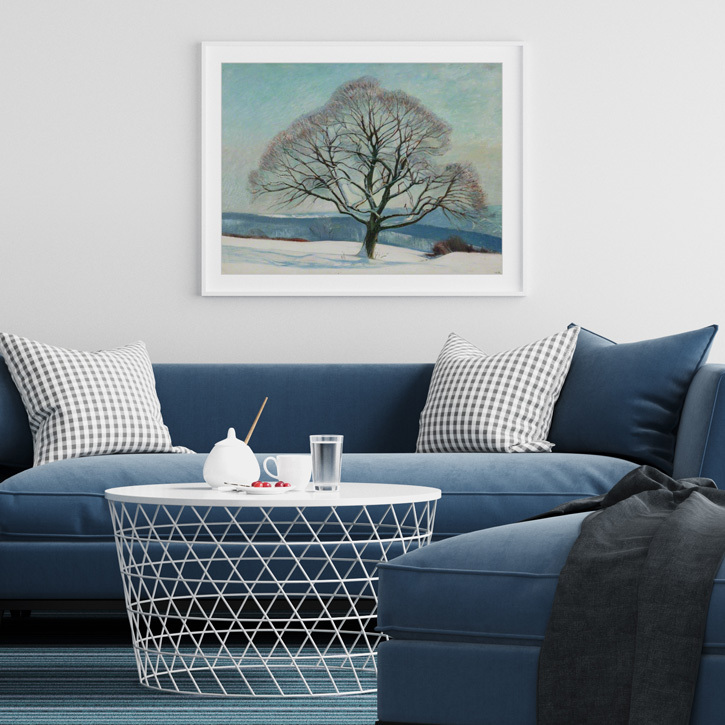 William Rothenstein had a distinguished and influential artistic career, and is perhaps best known for his portraits of famous contemporaries, as a war artist in both world wars, and later as principal of the Royal College of Art. This beautifully simple painting of a snow-covered tree in Far Oakridge, Stroud, perfectly depicts the crisp brightness of a sunny winter's day.
There are many more stunning autumn and winter art prints available on the Art UK Shop, so browse now to find your favourite. All purchases directly support our partner museums, galleries, charities and trusts that care for the nation's art.
Alexandra Colton, Online Shop Officer at Art UK