Art UK is delighted to announce the launch of the Compton Verney guide on the Bloomberg Connects app.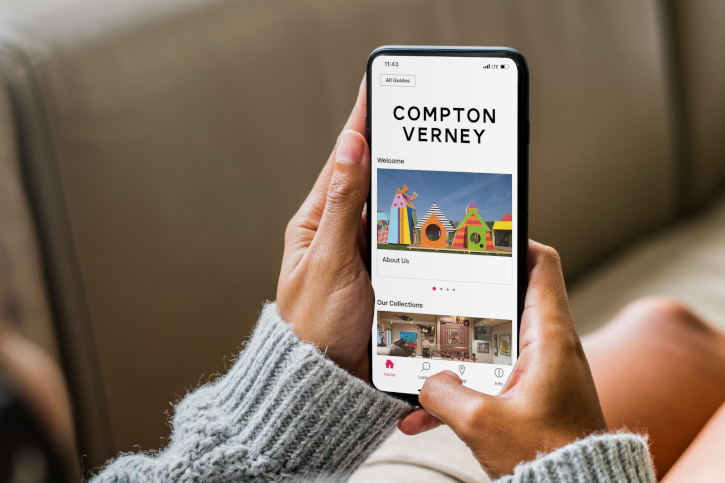 The Bloomberg Connects app is a free digital guide where you can explore content from a range of different cultural organisations. Wherever you are in the world, you can access a range of content, either to add to your experience viewing the gallery in person, or to enjoy from the comfort of your own home. Compton Verney's guide is an exciting addition to the diverse array of cultural institutions currently represented on the app.

Compton Verney, a historic mansion designed by architect Robert Adam and set within a landscape devised by the great 'Capability' Brown, features a diverse collection of national and international significance. Compton Verney also has a dynamic contemporary exhibition programme, featuring the upcoming exhibitions 'Where Ideas Are Born: Magnum Photos' (2nd June 2022 to 16th October 2022) and 'David Batchelor: Colour Is' (25th June 2022 to 2nd October 2022). Its new Bloomberg Connects guide provides insights into these fascinating collections.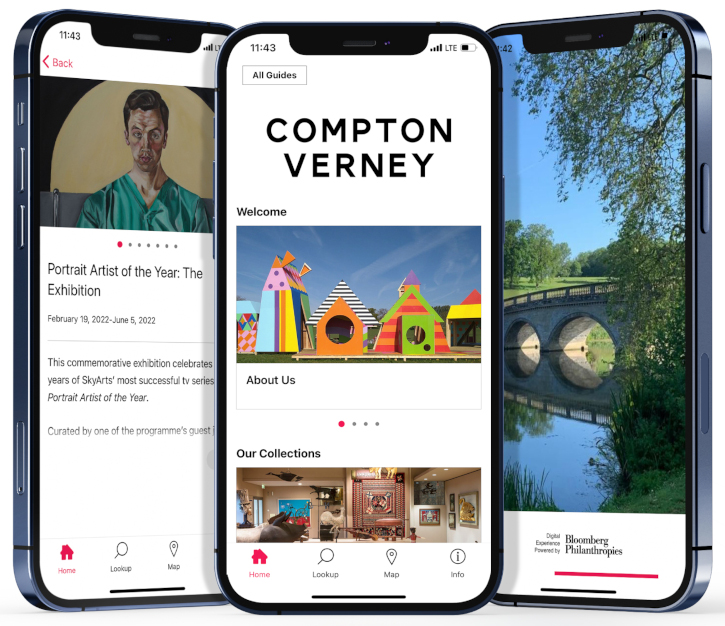 Compton Verney has one of the richest collections of Neapolitan art outside Naples, representing a cross-section of works from the 'Golden Age' of Neapolitan art.
You can explore highlights of this collection on Compton Verney's guide, including this painting by Gaspare Vanvitelli.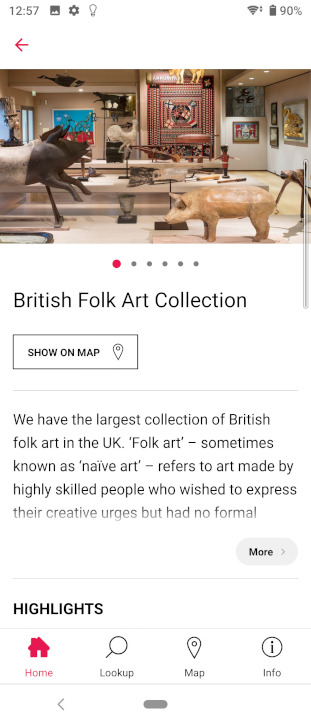 Another strong feature of Compton Verney's collection is its Folk Art – the largest collection of British folk art in the UK.
One highlight from this collection is A Pair of Pigs. Exaggerated portraits such as these were often commissioned by breeders of farm animals to impress neighbours and visitors. To discover more of Compton Verney's fascinating folk art, visit their guide on the Bloomberg Connects app.
Compton Verney is also well known for its superb Chinese art collection. This spans an incredible 1,500 years, from the early Shang Dynasty (c.1500–1050 BC) to the Han Dynasty (207 BC–AD 220) and features magnificent bronze ritual burial objects and vessels and pottery pieces. A fascinating highlight from this collection is this fangija (or wine vessel) and cover. These are amongst the rarest vessels from the Shang Dynasty and only a few other examples can be seen around the world in museums and private collections.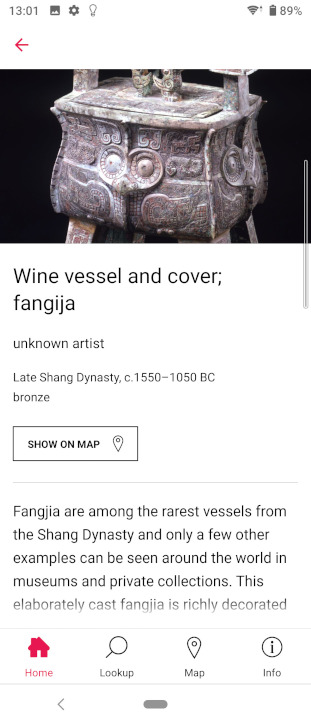 To explore all of this and more, download the Bloomberg Connects app today!
Jolif Guest, Collections Content and Liaison Officer, Art UK