The nights are drawing in, Halloween and Bonfire Night have been and gone, and the nation's bobble hats are on standby, all of which can only mean one thing... yes, it's time for us to start asking each other if we have thought about our Christmas shopping yet.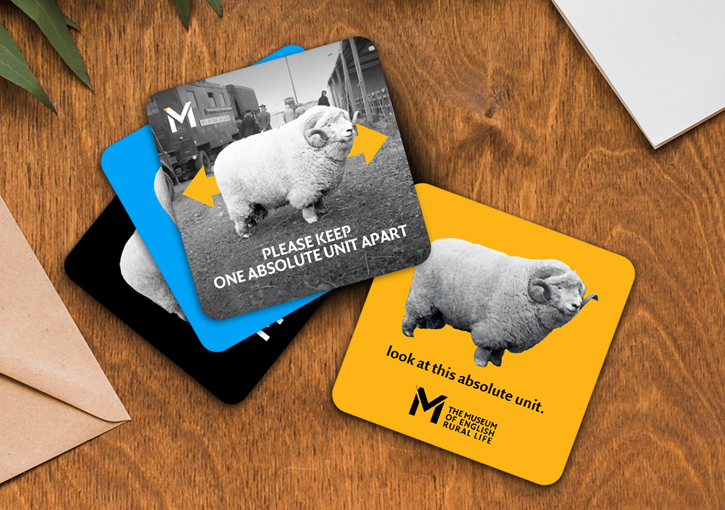 Only this year, after months of turmoil for individuals and organisations alike, perhaps a better question would be whether we have thought about where to do our Christmas shopping.
Here at the Art UK Shop, all purchases directly benefit our partner museums, galleries, charities and trusts that care for the nation's art, and there has never been a more important time to give your support, however small.
We have lots of fantastic ideas in our Christmas Gift Guide to make it even easier for you choose a thoughtful gift, in every sense of the word, and here are our top picks to get you started:
Peplos 3D Printed Jewellery by Lynne MacLachlan for Art UK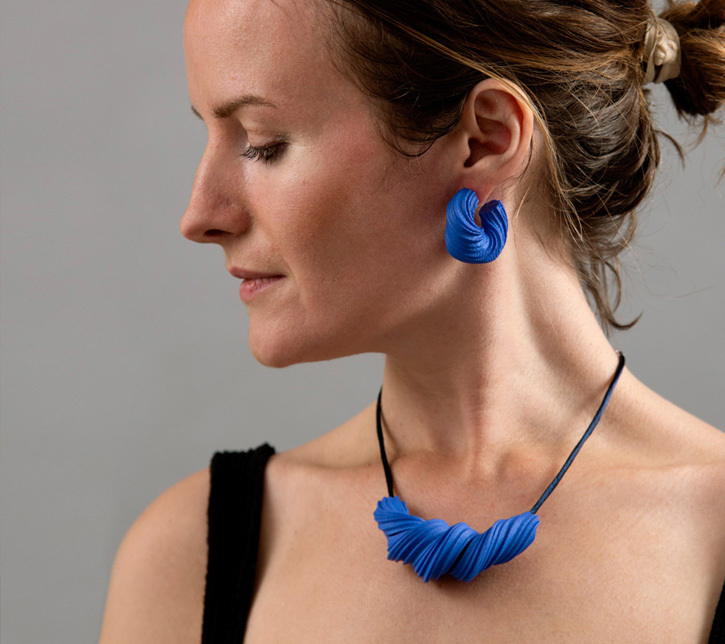 Our brand new Peplos jewellery collection is inspired by the drapery found in classical and neo-classical sculpture. It has been created exclusively for Art UK by contemporary jewellery designer Lynne MacLachlan.
The fluid forms have been created digitally, 3D printed in high-quality nylon, and meticulously hand-finished, giving the effect of undulating fabric twisting and adorning the body, then frozen into pleasing forms.
The pieces are polished to a smooth finish and dyed in two rich colours, a sophisticated deep blue, and a beautifully festive burgundy red. A perfect gift for statement-jewellery lovers and modern design fans alike.
The Museum of English Rural Life and the 'absolute unit'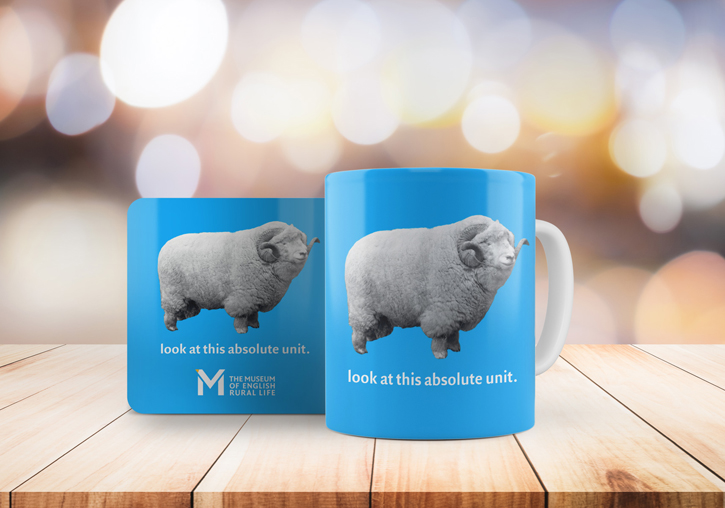 You may have seen some of the world-famous collections held by The Museum of English Rural Life as they have become viral sensations online – including 'The Chicken in Trousers' and 'The Absolute Unit'.
Now, they've inspired a new range of bespoke gifts and MERL merchandise! This playful new range features mugs, coasters, tea towels and tote bags – as well as posters. We think you'll love it.
Wilhelmina Barns-Graham homewares and gifts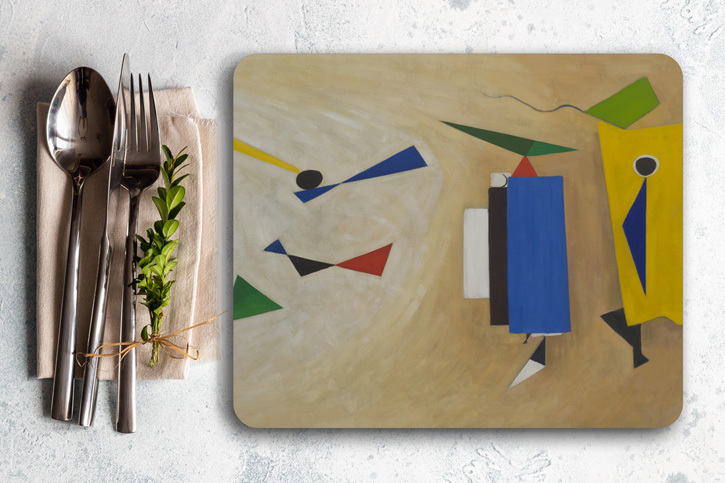 Wilhelmina Barns-Graham was a leading twentieth-century British artist who produced an impressive body of work exploring landscape, geometrical and gestural abstraction.
This beautiful range of homeware and accessories celebrates the colourful palette and expressive brushwork which are so distinctive of her unique style. Choose from our stunning range to find the ideal present for fans of all things bold, colourful, and abstract.
A Portrait of the Artist as a Young Cat by Nia Gould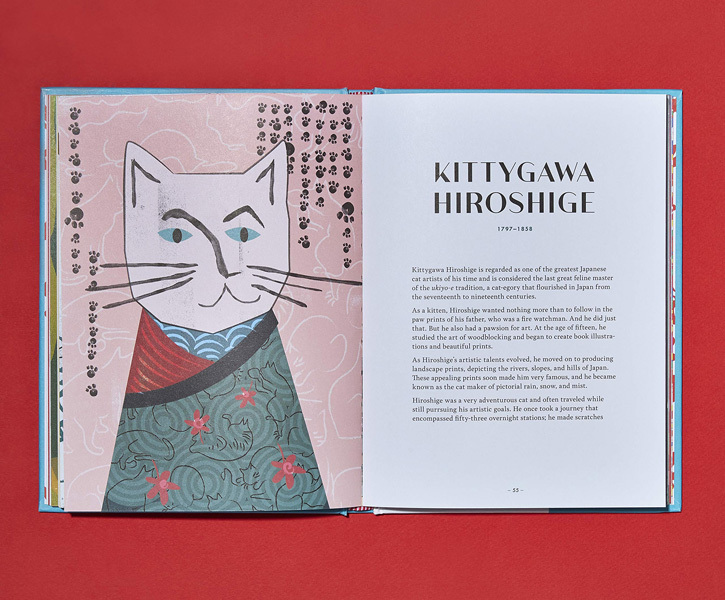 This quirky book reimagines the lives of more than twenty influential artists as creative felines. Full of clever moggy puns, this book is elevated above novelty gift status with its brilliant, tongue-in-cheek style and roots in actual art history.
Need a gift for a cat-loving art enthusiast? Look no further.
Tea Towel featuring A Snow Scene by Paul Gregg (1876–1949)
The humble tea towel is a classic gift for many an occasion, and this lovely example, which features the beautiful painting A Snow Scene by American artist Paul Gregg, is both festive and tasteful.
Made from 100% heavyweight cotton and hand-finished by expert needleworkers, it's a great gift to pop in the post to far-away family.
The Art Game: Artists' Trump Cards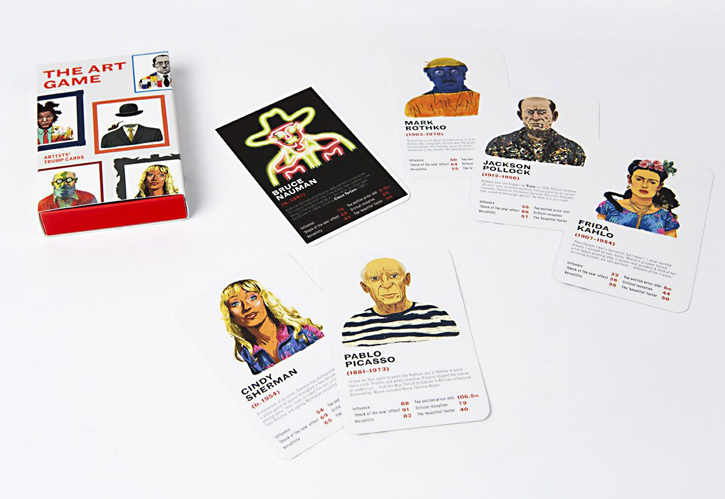 One for the more avid art aficionados, the aim of the game is to play your favourite artists against each other to discover who rules the art world.
Think you know whose artworks have been the most influential, the most shocking or the most expensive? Prepare to be surprised and pick up some trivia knowledge with this fun game for all ages.
You Are An Artist by Bob and Roberta Smith
You Are An Artist is a fantastic gift for anyone who wants to be an artist but has been too afraid to take the plunge. This book is itself a kind of art school, as contemporary artist Bob and Roberta Smith combines a thought-provoking meditation on art practice with a series of over 40 practical exercises and creative provocations that encourage everyone to fulfil their potential as an artist, accompanied by a dazzling array of illustrations.
An inspiring and thoughtful gift for any budding artist.
There are many more brilliant Christmas gifts available on the Art UK Shop and we hope you find the perfect one for the art-lover in your life. We wish all of our customers a safe and very merry Christmas!
Alexandra Colton, Art UK Shop