On 12th January 2022, a crowd of people watched as a man took a hammer to a 1932 statue by Eric Gill (1882–1940), Prospero and Ariel, which stands outside the BBC's Old Broadcasting House. Onlookers are reported to have heard the protestor shouting 'paedophile' as he attacked the artwork.
He's not alone in this anger; for years now, campaigners have called for the statue to be removed because of the personal life of the artist – within his diary, Gill recorded, in meticulous detail, sexual encounters with two of his teenage daughters, as well as his dog.
The incident prompts the question: can we divorce celebrated works of art from deplorable artists?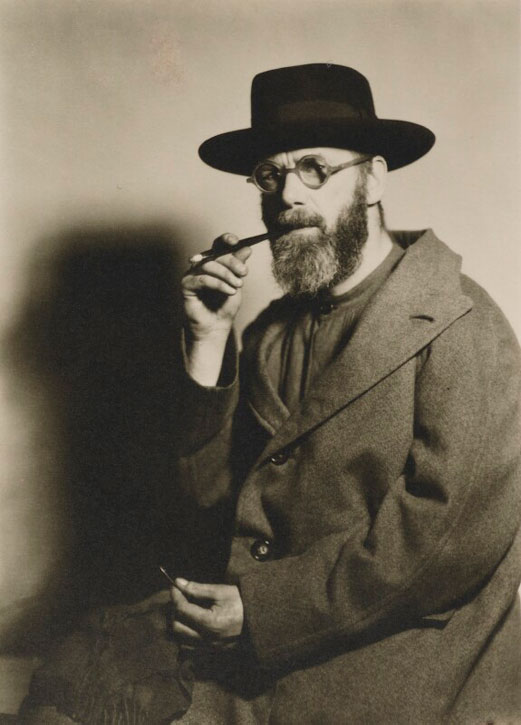 The canon of art history is filled with artists who were cruel, criminal, exploitative and predatory. Michelangelo Merisi da Caravaggio (1571–1610) is hailed as a genius for his theatrical masterpieces, which bring religious stories to life through dramatic lighting. Many of his paintings, including Salome Receives the Head of John the Baptist (1607–1610), are also tense with violence, hinting at the character of the man who created them. Caravaggio was notoriously aggressive, and it's known that he was involved in numerous assaults, for which he spent time in prison. Then, in 1606, the artist went a step further: he stabbed and killed a well-known Roman pimp named Ranuccio Tomassoni.
Likewise, Gian Lorenzo Bernini (1598–1680) – championed as the greatest sculptor of his time – was another violent man. During the seventeenth century, he revolutionised the portrait bust, carving individualised and lifelike marble portraits of muses, including Italian noblewoman, merchant and art dealer, Constanza Bonarelli, also known as Costanza Piccolomini Bonucelli. She met and began an affair with Bernini when her husband joined the artist's studio as an assistant in 1636. But, upon discovering that his mistress was also involved with his younger brother, Bernini broke two of his ribs with an iron bar. Moreover, the jealous sculptor sent an accomplice to exact revenge on Bonarelli; her face was slashed with a razor blade, leaving a scar on its left side. While Bonarelli was imprisoned for several months on charges of adultery, Bernini's brutal act went unpunished.
The narratives of art history, past and present, have undoubtedly played a role in allowing such artists to escape the consequences of their crimes. The appalling offences of figures like Bernini are routinely downplayed or overlooked if the alleged perpetrator is considered a great artist. On other occasions, their behaviour is excused and even celebrated: Caravaggio has frequently been framed, flippantly, as a 'bad boy' of the Renaissance, boosting ideals of the tortured artist who channels destructive energy into masterpieces. When considered great, these artists' despicable behaviour has either been hidden by, or wrapped into, their cloak of genius.
In recent decades, biographical approaches to art history have also fallen out of fashion, somewhat separating artist from artwork. While we cannot simply regard works as a reflection of who its maker was, it's impossible, and unhelpful, to overlook this aspect entirely. Objects so frequently seen in the light of social-historical contexts must surely also be considered in the context of the artist's personal life. In fact, it is this approach that has been seminal to reinserting women artists into the canon, who were historically barred from accessing formal art education and confined to making crafts in the domestic sphere.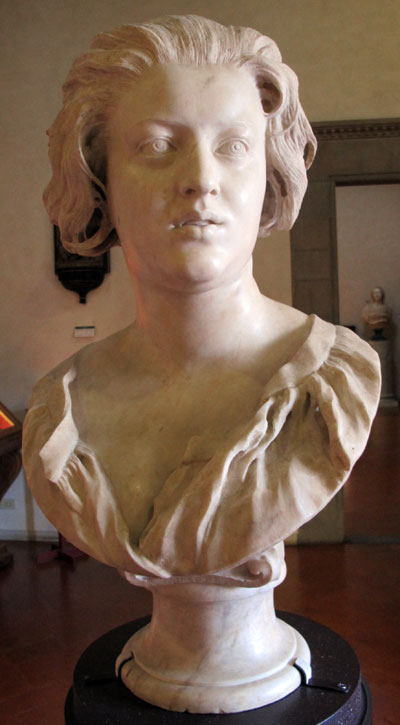 Furthermore, it is often the deeply personal lives of artists which have led to the creation of their most iconic artworks, particularly portraits. Throughout history, it has been the muses of these lauded artists whose faces have propelled the makers to fame. In the case of Bernini, the woman he had so horrifically attacked acted as the model for one of his most venerated marble sculptures, Bust of Costanza Bonarelli (1636–1637). How can we divide artists from artworks when the people they abused have been fixed in the frame or, in the case of Bernini, cast in enduring stone?
Moving into the nineteenth century, Paul Gauguin became best known for painting portraits of his native Tahitian muses. In the face of modernity, Gauguin wanted to find, and portray, visions of an earthly paradise; leaving his wife and children behind, the painter travelled to Tahiti and the French Polynesian island of Hiva Oa. During his time here, he had sex with several teenage girls, spreading syphilis among them, and took as his wife the 13-year-old Teha'amana, who bore him a child. It is Teha'amana, and these other young girls, who appear in states of undress in Gauguin's paintings, racially and sexually stereotyped, and fetishised as exotic, erotic others.
As with Gauguin, Pablo Picasso's paintings mark the debt he owes his female muses, most of whom he severely mistreated. 'Women are machines for suffering', Picasso told his mistress Françoise Gilot in 1943, warning her further: 'For me there are only two kinds of women, goddesses and doormats'. He cheated endlessly on his wives, and physically, verbally and emotionally abused each one of his romantic partners: Marie-Thérèse Walter, Jacqueline Roque, Olga Khokhlova and Dora Maar. Under Picasso's misogyny, these women provided the artist with inspiration for some of his greatest portraits, before being discarded for a younger model. Picasso took pride in his attitude: 'Every time I change wives I should burn the last one. That way I'd be rid… You kill the woman and you wipe out the past she represents.'
By separating artist from artwork, we ignore Picasso's misogyny towards those models who are pictured in his paintings. This reductive narrative also removes the agency of his muses who were key collaborators in the creation of numerous masterpieces. Surrealist artist Dora Maar, cast as The Weeping Woman (1937), played a seminal role in introducing the painter to photography, teaching him in her darkroom. Maar also drew Picasso into her ultra-left-wing political stance. Both the taught skills and political awareness infused his black and white anti-war mural, Guernica (1937), made that very same year. We can separate neither artist, nor muse, from paintings such as this.
Among Gill's slogans was that 'it all goes together', and on this he was absolutely right: contextualising is crucial, including both social-historical conditions within an artwork was made, and biographical facts about the artist. Art history has a duty to expose the crimes of creators: we need to acknowledge Picasso's mistreatment of women, or Caravaggio murderous actions, to fully understand their work. At times, it's almost as if these artists were boasting about their crimes on their canvases, which have been hung centre-stage in leading galleries around the globe.
Of course, this discussion raises another critical question: should the work of criminals, such as Gill, even be on show? For many critics, these artworks don't deserve to remain standing, particularly in prominent public places such as the BBC's London building. This could be seen as an act of approval and complicity with the artist. But, surely, hiding them away, or worse, destroying them, simply hides the artist's crimes, while also suppressing the stories of those people they wronged. Doesn't the incredible likeness of Bernini's muse, Constanza Bonarelli, deserve to be seen? Why should she be punished for the offences of the artist who portrayed her? Can we not, instead, focus on her narrative?
Ilaria Sagaria, "Il dolore non è un privilegio" pic.twitter.com/pVSZvLv9HD

— Paouline (@studioarchbasi2) January 12, 2020
In late 2021, the Uffizi Galleries in Florence held an exhibition, titled 'Lo sfregio' ('The scar'), which shone a light on violence towards women. Cast alongside Bernini's Bust of Costanza Buonarelli was a series of contemporary photographs by Ilaria Sagaria, titled Pain is not a privilege (2018). These striking images depict female victims of acid attacks in the aftermath of the terrible assaults, their faces bandaged and blindfolded. Powerful shows such as this prove that art can be used as a tool to start much-needed discussions about gendered violence, which is still prevalent in many cultures today. Moreover, the exhibition presents women like Buonarelli not simply as victims, but as survivors. It is possible to take artists, canonised as creative geniuses, off their pedestal without cancelling their artworks which tell significant stories.
While we can appreciate art for its aesthetic value, cultural institutions must continue to address the distressing details of artists who damaged those around them, including those famous figures visible in the frame. Art historical narratives can, and should, present audiences with facts, both good and bad, about artists and thus hold them accountable for their crimes. As the Uffizi demonstrated, there is real opportunity for museums, rather than mythologising artists as untouchable geniuses, to reflect on realities that still matter today. Attempting to separate the artwork from the artist who created it is an impossible task, thankfully.
Ruth Millington, art historian and freelance writer
Further reading
Françoise Gilot, Life with Picasso, Virago, 1990
Fiona MacCarthy, Eric Gill, Faber & Faber, 1989
Sarah McPhee, Bernini's Beloved: A Portrait of Constanza Piccolomini, Yale University Press, 2012
Ruth Millington, Muse, Vintage, 2022
Enjoyed this story? Get all the latest Art UK stories sent directly to your inbox when you sign up for our newsletter.