Using plants and botanical illustrations in interior and fashion design is a ubiquitous modern-day trend, but floral and leaf motifs have been a source of inspiration in art and design throughout the centuries. The enduring popularity of nature as an artistic muse perhaps reflects the human desire to bring the sanctuary and peace of the wilderness indoors, and to understand our place in – and relationship with – the natural world.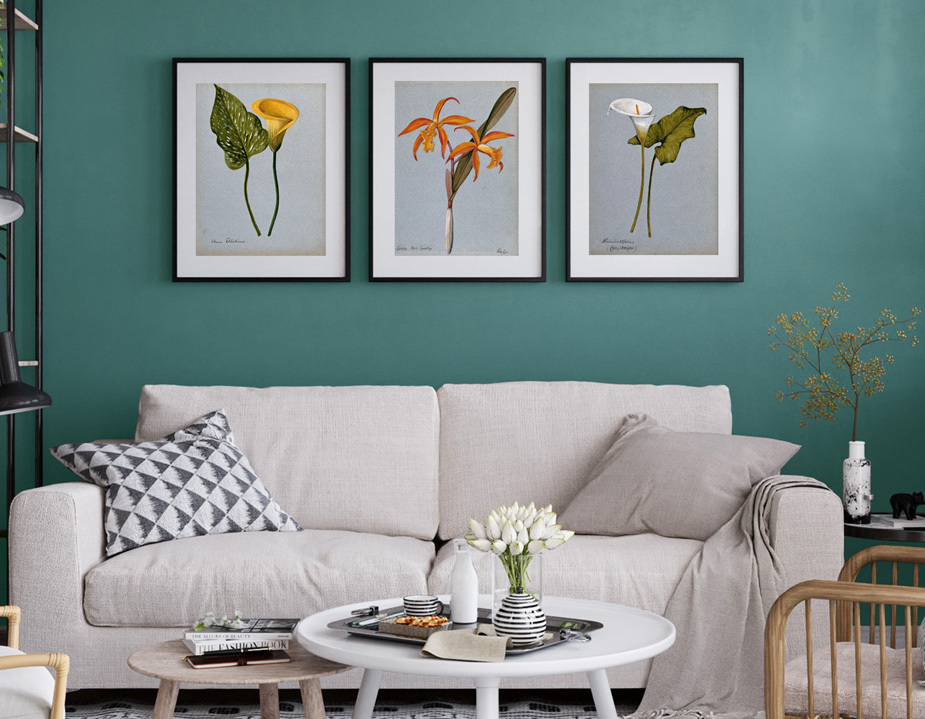 The Art UK Shop's range of botanical gifts and art prints showcases stunning plant-based design and celebrates the natural world in art. At a time when our access to nature may be somewhat limited, and as our appreciation and desire for the freedom of the wild is perhaps stronger than ever, here are our top picks of botanical prints and gifts to reinvigorate your home and your spirits.
Botanical gifts
Our beautiful botanical gift range features a repeating detail from An Ornamental Geranium (Geranium Species): Flowering Stem. This early twentieth-century watercolour from the Wellcome Collection is a lovely example of the intricacy and artistry of the botanical study. Choose from our selection of homewares, textiles and accessories to bring a touch of lush, natural greenery to your home.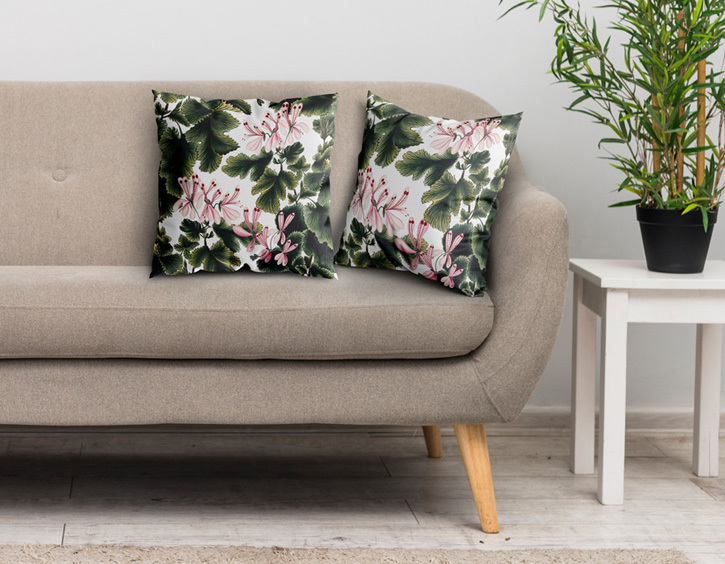 Various Leaf Forms and Flower Parts by Isabel Sawkins
Prior to the invention and widespread use of photography, detailed drawings were used to record a vast variety of plant life, enabling the scientific study of species from around the world. The artistry and specialist horticultural knowledge required made botanical illustration a highly prized skill. The resulting paintings, such as this study by Isabel Sawkins, are often highly decorative, celebrating the beauty of forms that can be found in nature.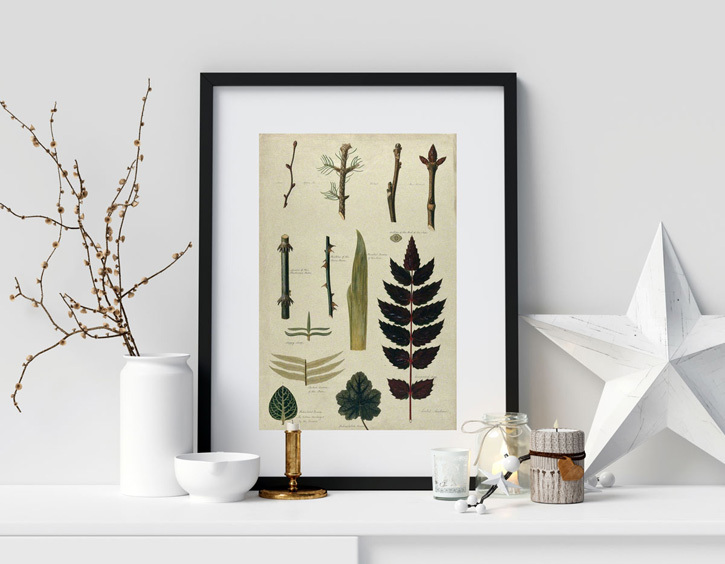 Waterlilies by Claude Monet (1840–1926)
Monet's waterlily series encompass perhaps some of the best-known and most-loved depictions of nature in art. The approximately 250 oil paintings show Monet's garden in Giverny and were a significant artistic focus in the later years of his life. Their enduring beauty and masterful representation of light and reflection have secured their place in art history as some of the most iconic Impressionist works. This stunning example from National Museum Wales is a classic choice to bring a touch of nature into your home.
Lilies by Samuel John Peploe (1871–1935)
Scottish Post-Impressionist painter Samuel John Peploe was known for his still life works and landscapes. On trips to northern France and the Hebrides, Peploe was inspired by the intense sunlight to experiment with lighter colours and fluid brushwork, as reflected in the subtle, natural hues of this floral still life, which would make a stunning feature print for any neutral room.
A Child Running through a Sunlit Wood by Paul Paul (1865–1937)
Paul Politachi, later known as Paul Paul, was born in Constantinople in 1865 and came to England around five years later. He spent much of his career in London, painting primarily in oils and very much in the manner of the French Impressionists. This charming painting beautifully evokes the freedom of an idyllic childhood summer spent exploring outdoors and is the perfect visual escapism for nature-lovers.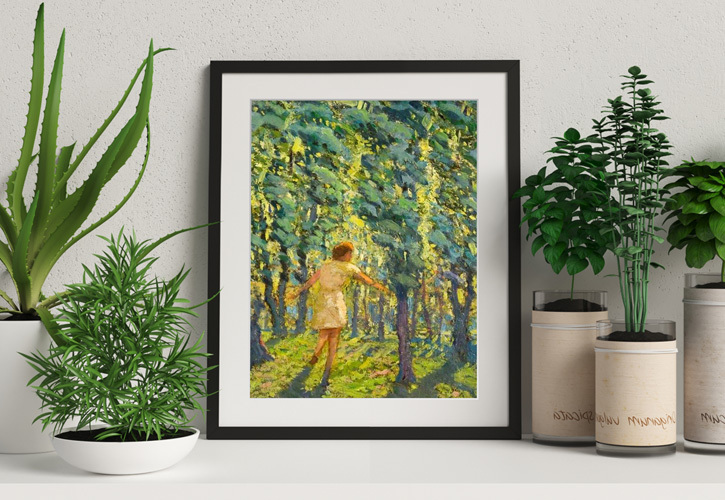 These are just a few examples of the many stunning botanical and nature-inspired prints and gifts available on the Art UK Shop, and we hope you have been inspired to browse our full range. We're still open for business (while adhering to all COVID-19 government guidance and best practice) and all purchases directly support our partner museums, galleries, charities and trusts that care for the nation's art.
Alexandra Colton, Online Shop Officer at Art UK