For Art UK's 'Being...' series, we take a look at a day in the life of a professional working in the arts, heritage or museum sector.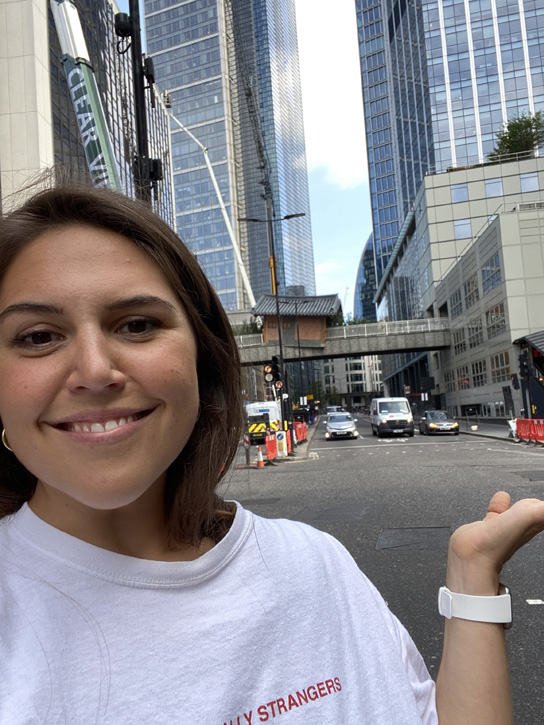 What's your role?
I am Assistant Curator: Special Projects at Whitechapel Gallery, where I oversee a range of curatorial projects ranging from the Max Mara Art Prize for Women, public art commissions and an annual fundraising auction. I am currently programming 'Nocturnal Creatures', Whitechapel's annual, free, late-night festival across East London, with my colleagues Emily Butler and Inês Costa. This year, the festival is on July 17th and we're working with three external venues and several artists (Nicole Bachmann, Julianknxx, Paula Morison, Candida Powell-Williams and Abbas Zahedi) on new projects ranging from film, live movement pieces, spoken word, music and culinary experiences. The festival is free, but ticketed to be COVID-19 safe. I am also working on 'The London Open', our triennial open submission exhibition that will span Whitechapel's main gallery spaces next summer.
What's your morning routine?
No working day is ever the same which means that I am obsessed with having a fixed morning routine. My mornings are sacred. I like to wake up with the sunrise and spend a couple of hours connecting with my creativity and before the day of Zoom meetings and deadlines begin. I tend to wake up between 6am and 7am, do some exercise with my sister followed by 'morning pages', which involves writing three handwritten pages of uncensored text – which has been popularised by Julia Cameron's (honestly, life-changing book) The Artist's Way. My friend Val makes the best playlists and I crank up the music as I get ready for the day, eat, and check the news, WhatsApp and Instagram.
What's your journey to work like?
In coronavirus times, my journey to work is easy as I'm mostly still working from home. I set up at my living room table between 8.45am and 9am, and voila, I'm at work.
We re-opened the gallery on Wednesday 19th May with a retrospective of the ground-breaking Eileen Agar. I went into the gallery to help condition-check works and have been meeting artists in the run-up to 'Nocturnal Creatures' on 17th July, which means masking up, taking a lateral flow COVID-19 test and catching the tube. Our building literally straddles Aldgate East tube (our entrance and exit are on either sides of the entrance to the station), so it's a front-door service.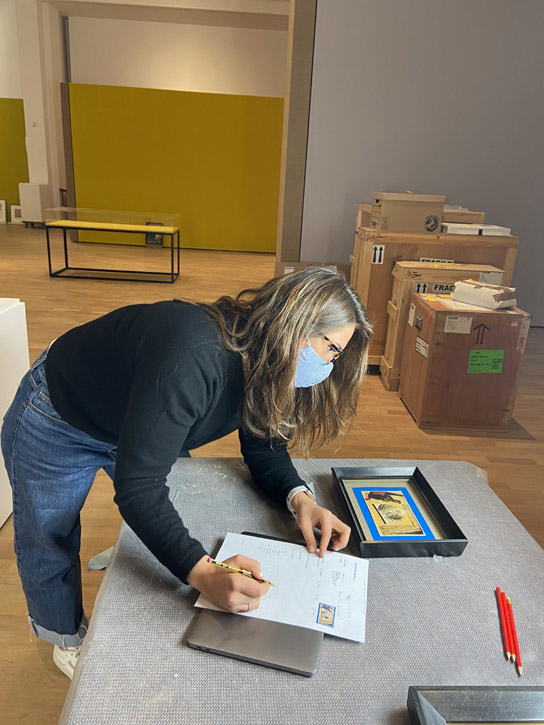 What's a typical morning at work for you?
I am currently working on four projects and my mornings involve trying to figure out what to prioritise for that day and week. Curatorial work is incredibly collaborative and involves speaking with artists, internal colleagues and external partners or stakeholders to get something from A to B, so my day often begins with the question: 'who do I need to speak to to get this done?'. And then the process begins: emails, Zoom calls, phone calls, circling back, writing many to-do lists.
On Tuesdays and Thursdays, I have really fun mornings meeting artists in preparation for 'Nocturnal Creatures' and 'The London Open'. For the triennial exhibition 'The London Open', we invite artists in the capital to submit work to be reviewed by an expert jury consisting alongside the curatorial team forming the show. We had 2,600 applicants this year, and together with the jury Maria Bukhtoyarova (Collector), Shezad Dawood (Artist), Christine Eyene (Curator and Art Historian) and Stephan Tanbin Sastrawidjaja (Gallerist at Project Native Informant), we selected 46 artists working across painting, sculpture, drawing, moving image, sound, digital work and performance. With my curatorial colleagues Emily Butler and Inês Costa, I'm now meeting all the artists, visiting their studios and discussing what work we will show next summer.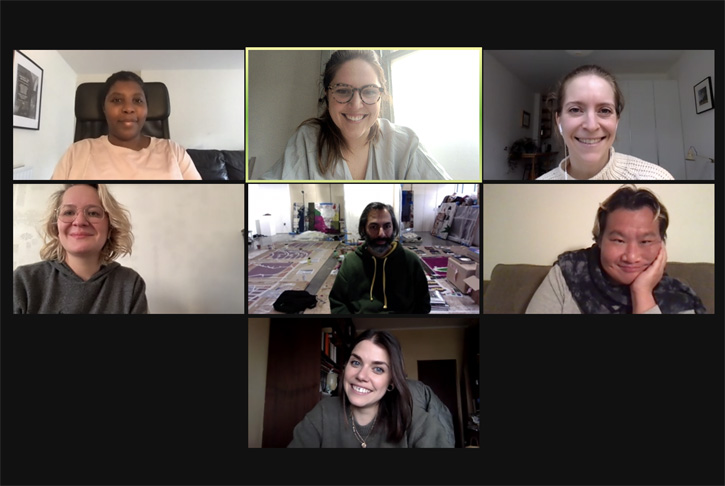 For 'Nocturnal Creatures', we're partnering with venues across East London to bring new commissions to unexpected places. We are meeting with artists to finalise their projects and understand what each of them needs. As many of the projects involve performance, a lot of our conversations at this stage are practical – how many performers will there be? How do we handle the lighting in this space? What's the sound component and do we need a sound technician?
What's for lunch?
My sister used to be a chef so if I am at home I get to be the beneficiary of her talents. Often it's some kind of salad thing, which we eat outside for maximum vibe. If at the gallery, either leftovers or something from Pret eaten in our staff kitchen.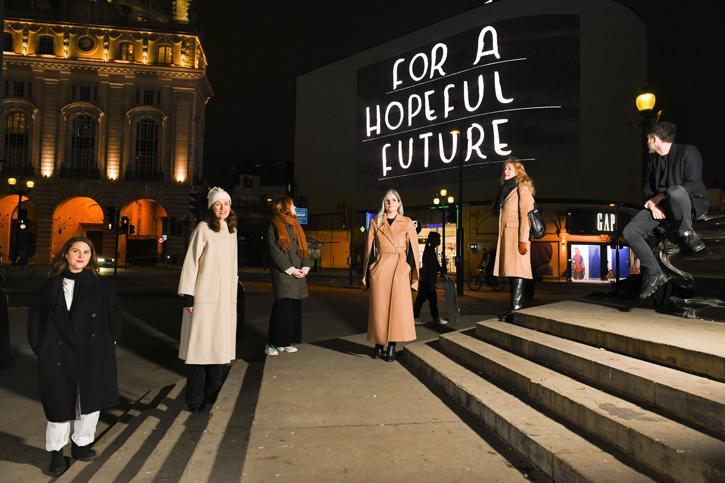 What's a typical afternoon like?
If I'm not in meetings in the afternoon, I tend to be doing focused work to progress a project. For 'Nocturnal Creatures', that might involve writing proposals and making slide decks that can be shared with external partners and stakeholders for their support in realising an artist's commission; feeding information to our communications team for their campaign; speaking to my colleagues in the technical team or audiovisual production team to figure out how we can deliver and produce an artist's project; writing emails to venue partners to update them on progress; researching ticketing platforms; or discussing with colleagues the measures we can take to make the programme coronavirus-safe.
What do you do after work?
I have really struggled with the time in-between work and dinner/the evening in lockdown, but got into a rhythm of going for a quick walk and drink in Clissold Park. I am also very lucky to have a beautiful garden, so I am getting back into the habit of having friends for weeknight dinners (the thrill!) as the weather gets warmer and we can all sit outside. I also run an Instagram account called @whatthe_f_Isthis (what the f*ck is this?) that's all about showcasing responses to contemporary art, ultimately to increase people's confidence looking and speaking about art that might seem challenging. If I'm feeling energised, I'll do some evening research about an artist or object and post.
Wells Fray-Smith, Assistant Curator: Special Projects at Whitechapel Gallery
For more information on 'Nocturnal Creatures' and to book free tickets, check Whitechapel's website
Do you work in the arts, heritage or museum sector? Would you be kind enough to share an example of your working day for our 'Being...' series? Please get in touch with Art UK at pitches@artuk.org as we'd love to hear from you.