For Art UK's 'Being...' series, we take a look at a day in the life of a professional working in the arts, heritage or museum sector.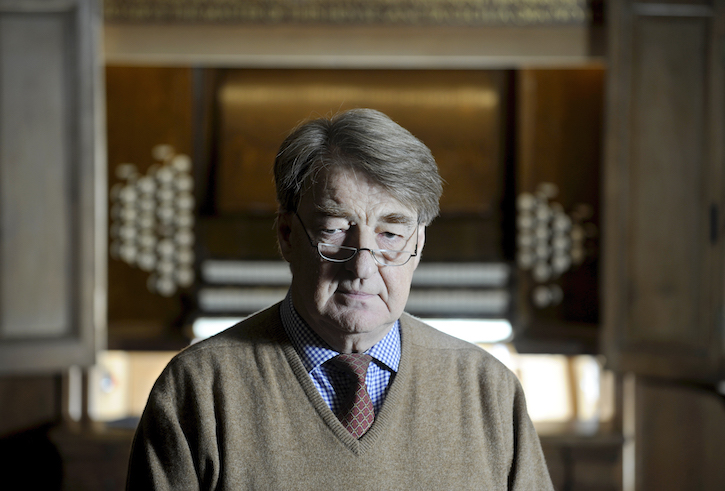 What's your role?
As Curator, my main task is to preserve the artworks that make up the collection at Marchmont House, which spans 550 years, from c.1470 to 2021, and covers a vast range of materials, from textiles to metalwork and nearly every other material in between. This work involves monitoring both the physical condition of the individual item as well as its immediate environment, relative humidity, ambient temperature, light, etc.
After a lifetime in the art world as a dealer, I came up north looking to semi-retire. Antique dealers never retire completely, they just move on from dealing in shops and galleries to working from home. This was the plan when my wife and I leased a small farmhouse on the Marchmont Estate seven years ago. Two years later, I was 'kidnapped' and became Curator for Marchmont House. A classic case of poacher turned gamekeeper.
What's your morning routine?
Up at about 6am. Very strong cup of coffee with my one daily sugar lump. Read the newspaper on the iPad while listening to the news on TV. This concludes when I finally complete the daily sudoku. The little grey cells are now wide awake! Hello world.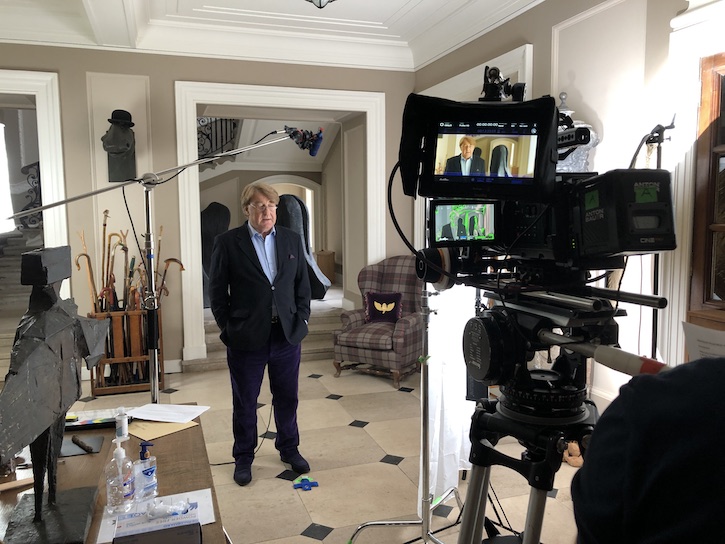 What's your journey to work like?
At present, my commute to work is quite relaxed: about one and a half miles up the drive to Marchmont House. Short, but not the shortest commute I have ever had. That was in New York, when I had the gallery at 485 Park Avenue on the corner of 58th Street. I lived in the co-op on the third floor above, so did my daily commute by lift. Those were the days, my friends...
What is a typical morning at work for you?
I start with emails that have come overnight or early in the morning. I tend to respond to each one as I read it. Other than that, I do not have a set pattern for the rest of my day. It depends on specific projects that I am dealing with. We have many different ongoing restoration projects that have to be monitored: cleaning and conservation of textiles; framing new acquisitions; checking for woodworm and moth prevention. We have spent a great deal of time over the last five years building a photographic archive of the collection and creating a database. There are items selected to go out on loan for exhibitions and items currently on loan.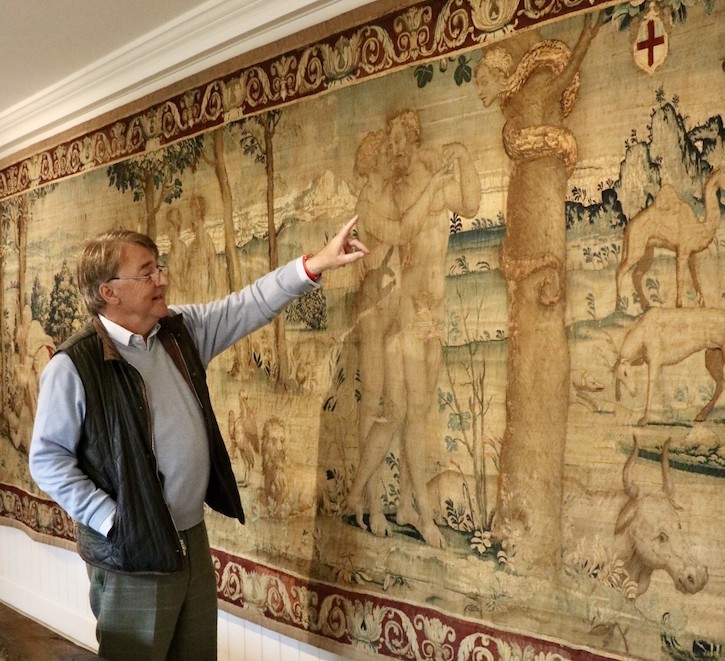 What's for lunch?
Always off-site if possible, so that I can delay the day I become fossilised, looking after fossils. Border's Baguette in Duns is a regular haunt, although once a week I treat myself to The Jolly Sausage caravan on the Duns Industrial Estate for an egg (soft yolk) and bacon (crispy) roll. The gastronomic good life of the Scottish Borders.
What's a typical afternoon like?
Afternoons are spent doing whatever I have not been able to complete in the morning. There is always an element of ongoing research. Currently, we are looking at an early Northern European Renaissance panel by the Bouts studio that we recently cleaned and scanned. It revealed a wonderful quality painting and much information in the under-drawing. Dirk senior, Dirk junior or Albert? Whichever of the three, a great improvement on its previous status: 'a sixteenth-century copy'. The jury of experts is still considering the verdict but the prognosis is strong.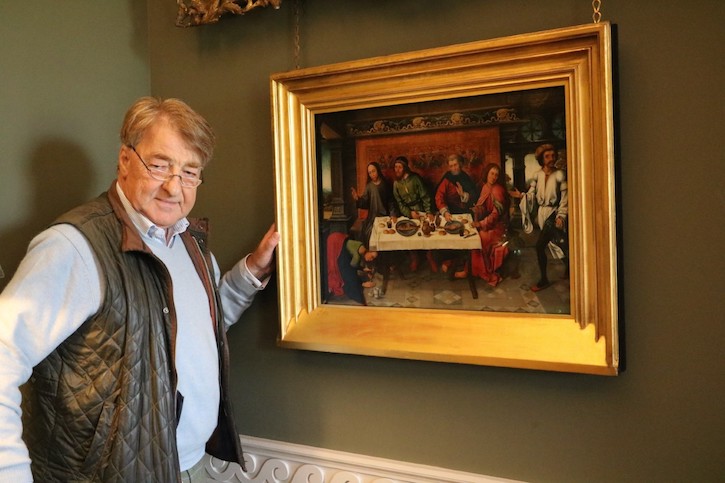 Two or three times a week, I 'walk the house'. This means a circuit of the entire house, where I walk and inspect every room and its contents at Marchmont. This is usually an afternoon activity, when light is at its best. Curators perform slightly different functions in private settings compared with public ones, particularly when it comes to the display and presentation of the collection. Our input in a private collection is limited but we are required to have answers to issues on every possible subject covering all aspects of the collection's content.
My first task at Marchmont was organising the complete restoration of the 1,962-pipe organ by William Hill and Norman & Beard Ltd, first installed in 1919. This took 18 months to complete and we now have an historical instrument playing and sounding like the day it was delivered. Next we moved on to the tower clock by John Kirkwood made for Alexander, 2nd Earl of Marchmont in 1736, which has now been given at least another 200 years of useful life.
Fortunately, as I have travelled the art world for the past 45 years, I have learnt who to ask advice from in areas where my personal knowledge is very limited. In this way, if I don't have the answers at my fingertips, I usually know where to find them.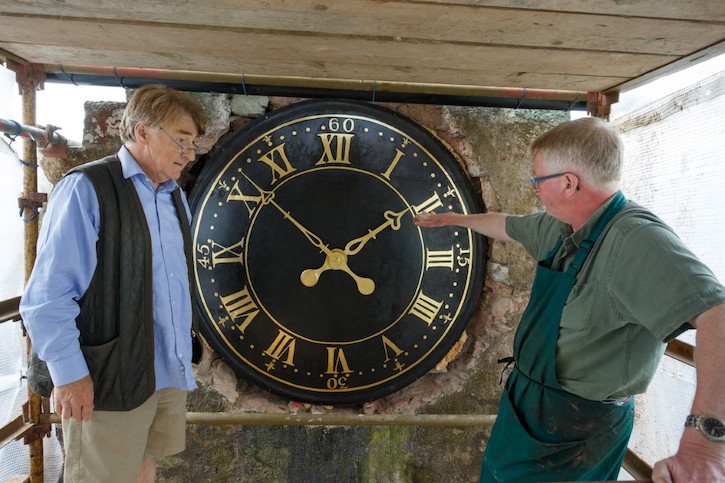 What do you do after work?
Depends on the time of year. In summer I spend a lot of time in the garden. When we moved into our home seven years ago, there was a small paddock in front of the house and a slightly larger one at the back. We now have a reasonable rose garden at the front and an aspiring 'French garden' at the back. I also cast the occasional hopeful fly on the Whiteadder or the Blackadder rivers.
In winter I read a lot for my research and am working on my first historical novel. To quote Rick Gekoski, a rare book dealer, 'Dealers sell antiques and tell stories: garrulousness is the final symptom and indulgence of our trade. We are seldom retiring, and never retire. We go on and on, and on...'
Curators look after works of art and tell stories ... Have you heard the one about Adam, Eve and Lilith? No? Come visit Marchmont.
Francis Raeymaekers, Curator at Marchmont House
Do you work in the arts, heritage or museum sector? Would you be kind enough to share an example of your working day for our 'Being...' series? Please get in touch with Art UK at pitches@artuk.org as we'd love to hear from you.