For Art UK's 'Being...' series, we take a look at a day in the life of a professional working in the arts, heritage or museum sector.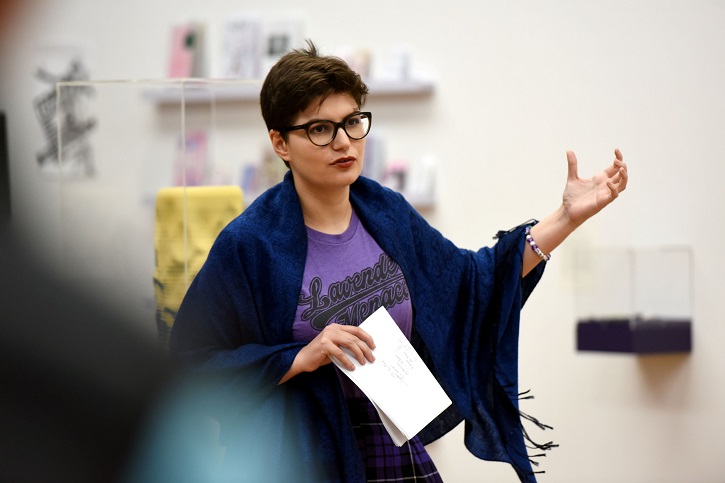 What's your role?
I am an art and design curator with two 'hats'.
The first is my role as Public Programme Manager at Makerversity, which is a curated membership community of makers, designers and creative businesses based at Somerset House. It provides co-working spaces and workshops, alongside business support and community events. I curate, manage and deliver a cultural programme around making, open to the public at Somerset House, working with Somerset House Studios (we are one of its largest residents).
The programme is collaborative, mainly showcasing and involving our multidisciplinary members working in areas from fashion, tech and architecture to design and craft. We channel the range of radical projects members work on around sustainability, social innovation and accessibility, to reflect upon the social relevance of making throughout the programme. The format can vary, from exhibitions and talks, to more interactive, hands-on formats, such as workshops or member showcases. Most recently, we hosted the City Co-Labs: Re-Making Place Civic Hack where we invited participants to create new solutions to make London's public space more interactive and inclusive. It's a powerful way to initiate new projects via a two-day design sprint where collaboration and skill-sharing are key.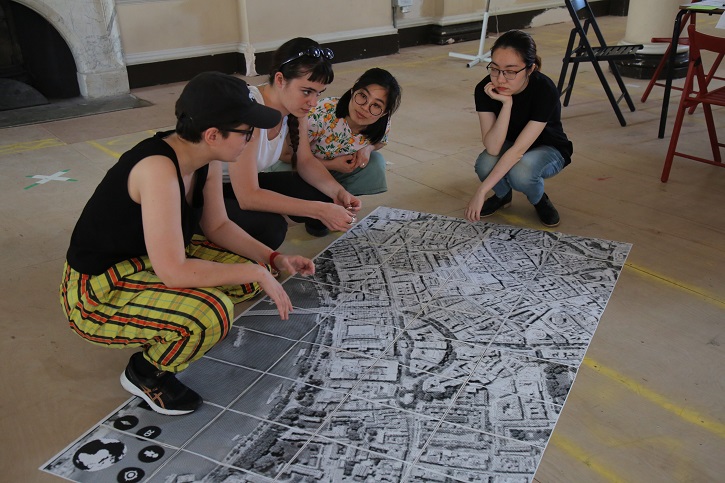 I work at Makerversity Monday to Wednesday: Thursdays to Fridays are devoted to my work as an independent curator. My independent work focuses in on issues which relate closely to gender and sexuality, such as queer feminist art activism. As an art historian, my curating projects usually relate to modern and contemporary art but I have expanded towards design, tech and digital practices. I am interested in taking on projects that can initiate social change and usefulness within the museum and beyond. This also means that the format may vary.
Most recently, I co-curated the 'Living Beyond Limits' exhibition at Middlesbrough Institute of Modern Art as their 2018–2019 associate curator – queering the museum's modern and contemporary art collection in collaboration with the local LGBTQIA community. Other projects have included consulting internally with institutions over including queer voices and politics in their work, for example with the British Museum over the inauguration of their LGBTQIA guided tours. This has also translated into delivering public talks on art-historical and activist issues, such as at Museums Sheffield where I talked about queering the home in post-war British art to coincide with their exhibition 'This Life is So Everyday: The Home in British Art 1950–1980'. Recently, I developed drag king alter ego 'Eugène Delacroissant' to engage with queering museums and heritage differently. This has taken me from museum spaces to an LGBT tour of a cemetery most recently, with Cemetery Club's Queerly Departed event!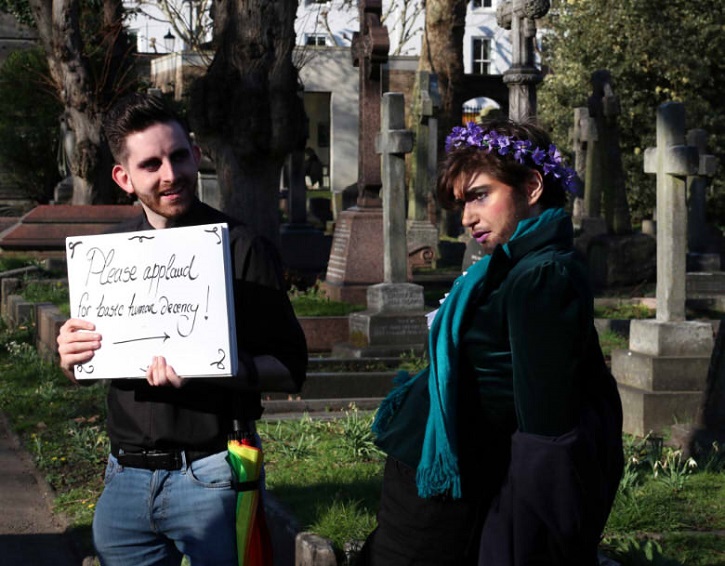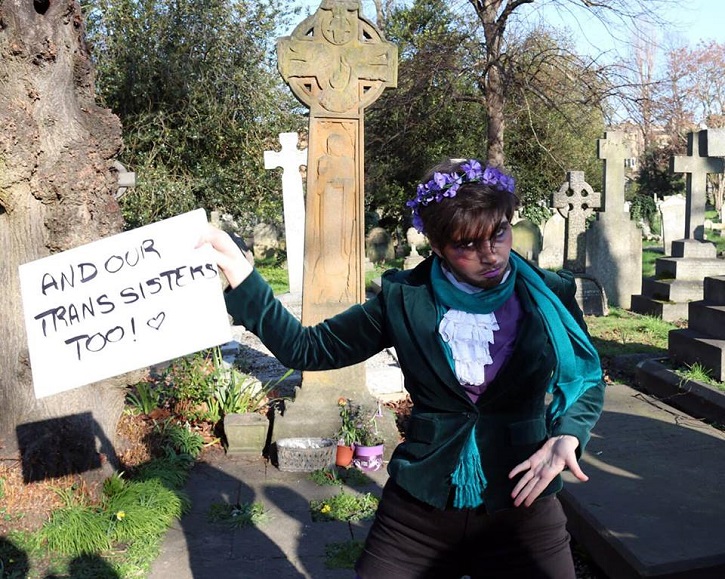 What's your morning routine?
I usually aim to wake up around 7am, and try to start by meditating for three to ten minutes, using a guided meditation app. My breakfast is usually just a coffee before I leave, with the promise of future morning coffees and multiple snacks to last until lunch. I usually try to prepare lunch the night before – but sometimes I try to in the morning (mainly hastily throwing leftovers together in a Tupperware).
I live in North London, just next to the Piccadilly line which gives me a direct line to Covent Garden, by Somerset House. Tube time often feels like 'dead' time, surrounded by stressed rush-hour commuters, so I've tried to reclaim it by having a dedicated book I read during commutes (most recently, Robin Hobb's Assassin's Apprentice). If I've commuted early enough, I go to the gym that's about two minutes from work (going in the morning gives me some motivation to avoid rush hour). I aim for two to three times a week, alternating with rest days. This is to avoid overexertion but also because… lie-ins are great. When I do go though, I usually try to do roughly 20 minutes on one of the cardio machines. I cannot exercise without listening to something: my usual go-to podcast is My Favourite Murder.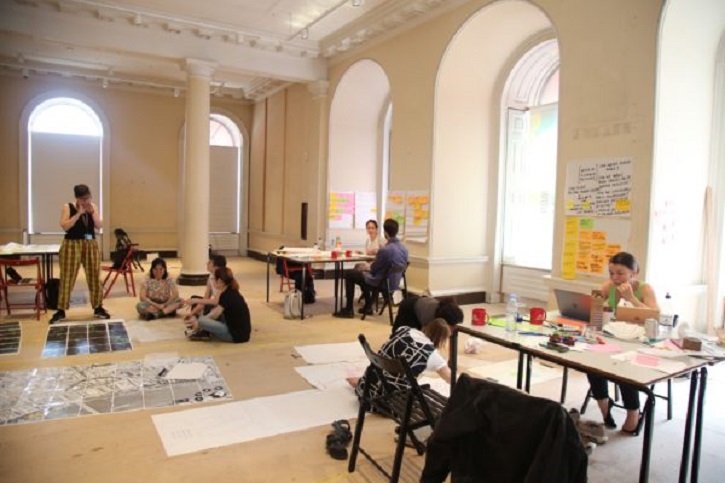 What's a typical morning at work for you?
I try to keep mornings Monday to Wednesday at Makerversity for the main tasks I want to achieve for the day and the overall week – starting with the more admin-based and logistical sides to the projects I am managing. I always start by writing down all the tasks I want to achieve in my bullet journal (essentially just a really nerdy and elaborate to-do list). It could be a mix of marketing tasks, working on programme partnerships, looking over a budget, coordinating an installation, or planning an event. What I work on public programme-wise really depends on the timeline I am on. I usually work in our office space, but an installation week or current programme might have me working from the exhibition space or anywhere else within Makerversity's workspace.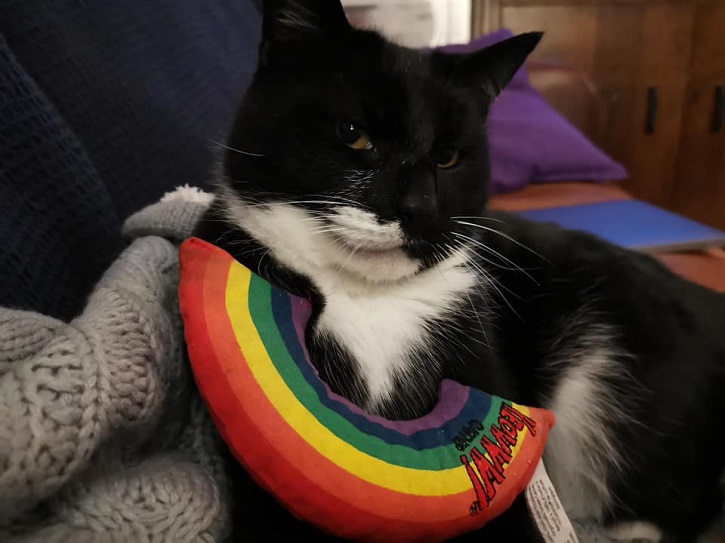 Thursdays and Fridays, I sometimes extend the sports time a bit longer by going swimming, or I have breakfast with a friend. Then I settle down in a café or back home. Theo, my housemates' cat, provides extra company if no one is around, compensated by scratches behind the ears. Again, what I work on varies a lot: it could be writing a conference paper, applying for funding for a project, planning a consultancy workshop, writing copy for an exhibition's programme of events, or even rehearsing a drag performance!
What's a typical afternoon like?
I try to keep afternoons free to do more of the immediately creative curatorial aspects linked to programming such as research, curating and writing, alongside connecting with different people around current and future projects. The afternoon feels like a good time to touch base with a programme collaborator over coffee, network with somebody new, research a future programming strand, or write up an event description, pitch or press release.
If I am working with my 'independent curator' hat on Thursdays and Fridays, this follows the same kind of pattern, either staying at home or moving around different cafés to change it up. I sometimes like taking the time to see an exhibition, alone or with someone. Everyone has different ways of working but for me, alternating very focused time on a task with more flexible time to discover, learn, talk and experiment is important. It allows time for building up logistical building blocks of a programme alongside the creative flow and sparks of inspiration that fuel it along!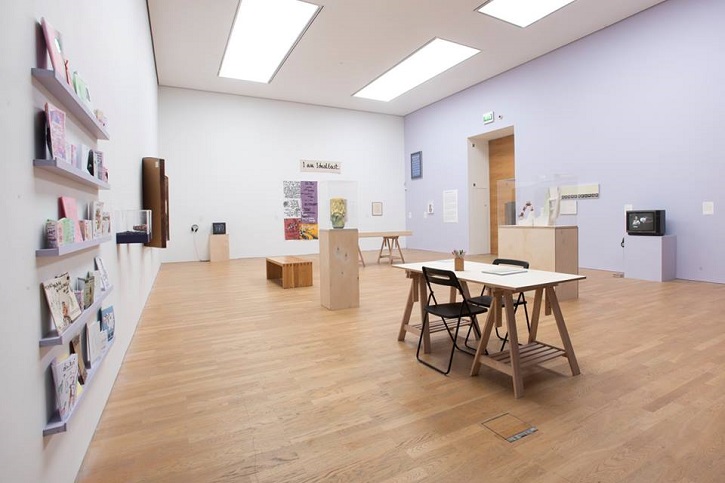 What do you do after work?
One to two evenings a week, I usually go to fencing – which combines warming up and footwork with time to fence each other, or private lessons. It's an intense and technical sport, which makes it all the more rewarding when you make it through a class and even score a few points (I'm still a beginner!).
On other sparring-free evenings, I like going for drinks with friends or family, going to a museum late event or a gallery opening, or trying to find the time to draw or do some creative writing for various short stories and graphic novel projects I have going on. During an action-packed week, I like having one 'do absolutely nothing' evening. The best way for me to do that is to cook dinner, then sketch in front of a series (right now, Gentleman Jack).
Claire Mead, Public Programme Manager, Makerversity and independent curator
Do you work in the arts, heritage or museum sector? Would you be kind enough to share an example of your working day for our 'Being...' series? Please get in touch with Art UK at pitches@artuk.org as we'd love to hear from you.