For Art UK's 'Being...' series, we take a look at a day in the life of a professional working in the arts, heritage or museum sector.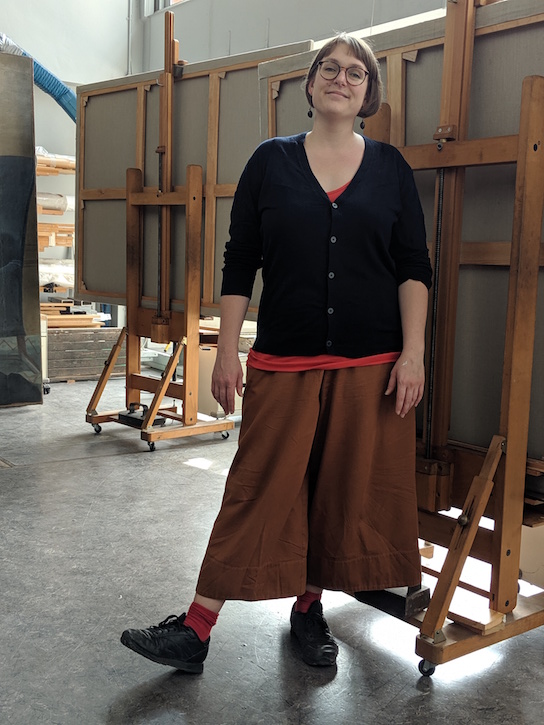 What is your role?
I am one of a small team of painting conservators at IFACS. I do practical work predominantly, but my job is very varied: one day I might be strip lining a painting, another write up documentation. A lot of my time is spent retouching – it is one of the most time-consuming aspects of the job, but I love it, thankfully. I do structural work and we line paintings in-house. The studio is big and has been modified to accommodate large paintings so some days I might find myself working on a scaffold. We have a removable floor section and winch system so that large paintings can be brought in. Not everything I do is on a large scale though and it can be a relief to work on something small and easy to handle. I will also undertake technical analysis (cross sections and examination with infrared and ultraviolet light) and I do my own photography.
What is your morning routine?
I am rudely awakened at 6.30am by my anxious cat. It used to be at 6am but I managed to gain another 30 minutes when the clocks changed and this has improved my life. Breakfast and coffee, then off to work for more coffee.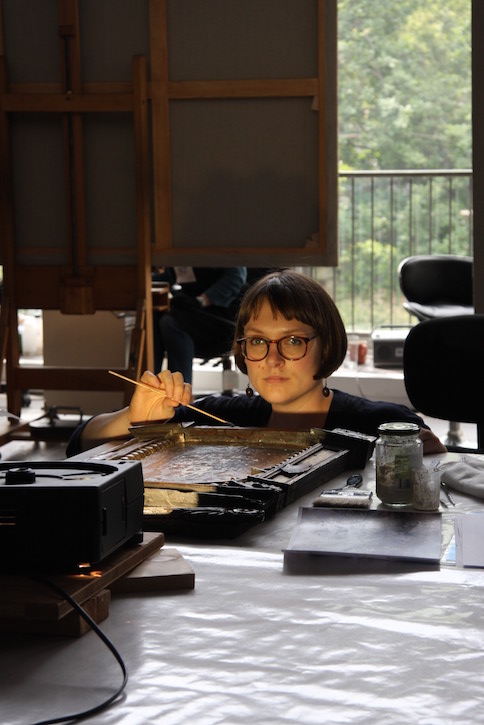 What is your journey to work like?
It is about 4 miles to work and I have just started cycling again. I had a big accident a year ago and so I have only just been brave enough in the last few weeks. I badly broke my dominant wrist which was very scary. I was worried that it might be the end of my career but thankfully I can do nearly everything I could do before and importantly it hasn't affected my dexterity. There are plenty of Bristol hills so I do get the bus a few days a week but it takes forever.
What is a typical morning for you?
The light in the morning is fantastic so I try to make full use of this. We are really lucky at IFACS as we have a huge wall of west-facing windows. If I need to do photography I try and do it before 11am as after this the sun moves around and you get reflections. It is best to get on with retouching first thing. So much of what I do involves looking very carefully, so the light is invaluable. Removing varnish from a painting is one of the hardest things I do: I like to do this in the morning when I can see well and I am not tired.
What is for lunch?
We are on Park Street, one of the main streets in Bristol, and so there are loads of lunch options. I know I should bring my own in but I never quite get round to it. I do bring fruit every day though.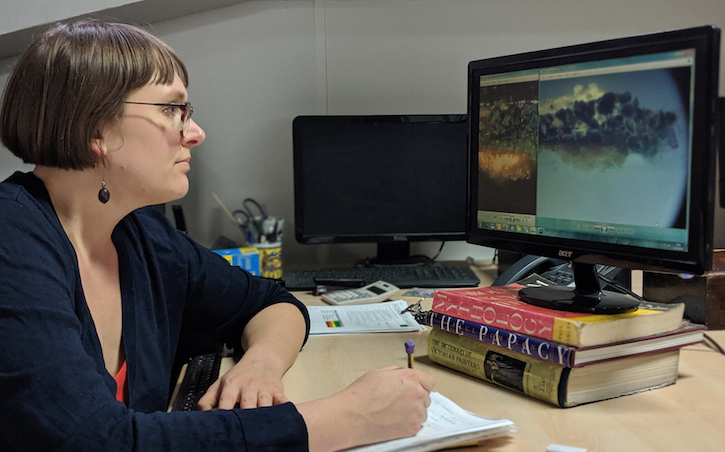 What is a typical afternoon like?
I usually carry on with the work I was doing in the morning until I lose the light; at this time of year, I can keep going all day. At the moment I am working on a stunning fifteenth-century Italian panel painting. I have finished cleaning it and am now filling old paint losses with kaolin putty. It is tricky getting the fills perfectly flat and smooth: using a raking light helps to show any imperfections. I am really keen to try to find out as much as I can about this panel and so I might try to squeeze in a little time for research in the afternoon.
We have to use noxious chemicals occasionally and so jobs that involve a lot of solvents are best done last thing in the afternoon to limit our exposure. The extraction in the studio is very good, and we always wear a mask, but letting the air clear overnight is best. I will brush varnish at the end of the day, or if I need to apply a coat of Beva 371 (an adhesive that contains toluene – yuk) I might even wait until everyone else goes home.
What do you do after work?
When I get home the anxious cat is waiting and so I feed her before anything else. I might do a bit of yoga and then sit in the garden if it is nice. I have been known to go to the pub.
Chloe Head, Paintings Conservator at International Fine Art Conservation Studios (www.ifacs.co.uk)
Do you work in the arts, heritage or museum sector? Would you be kind enough to share an example of your working day for our 'Being...' series? Please get in touch with Art UK at pitches@artuk.org as we'd love to hear from you.