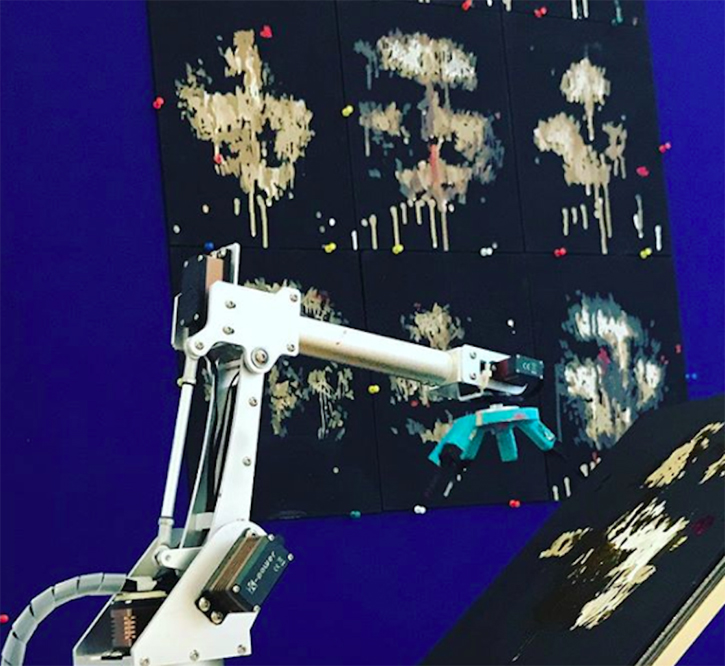 Every so often, a painter like Van Gogh or Picasso steps forward and turns the art world upside down. But could the next big thing in art not be human at all?
Artificial Intelligence (AI) has been developed to produce unconventional artwork with spectacular responses from the public.
An algorithm known as a Generative Adversarial Networks (GAN) is used in which two neural nets manipulate each other, improving upon each result. One neural net, the generator, creates a solution and the other, the discriminator, judges it. Cameras and feedback loops allow the AI to watch and make adjustments until the desired artwork is reached.
In AI art, the generator network creates images whilst the discriminator network, trained on 80,000 paintings, distinguishes the differences between 'art' and 'non-art'. The GAN generator is primed to produce an image that the discriminator recognises as art which does not fall into any existing style – thus also being able to invent new artistic styles.
However, there is an undeniable conflict with AI art – can a robot, or AI, be creative and emotional?
Arguably, the basis of human creativity is dictated by knowledge, experience, and the senses. Knowledge is acquired cumulatively, and AI can model this behaviour: GAN scans social media posts, and it was trained, using 81,500 artworks, to enable it to create context and meaning behind each piece, seemingly mimicking an evolutionary approach to make decisions and art.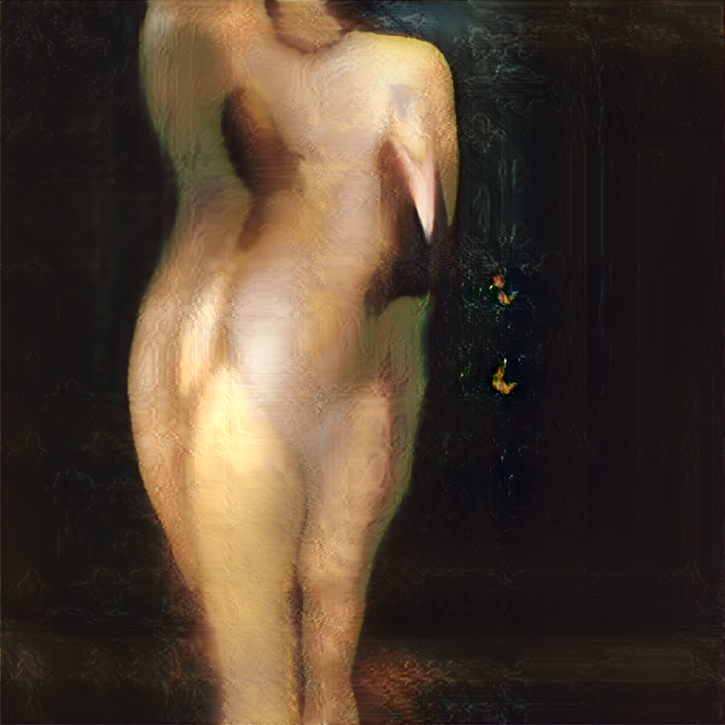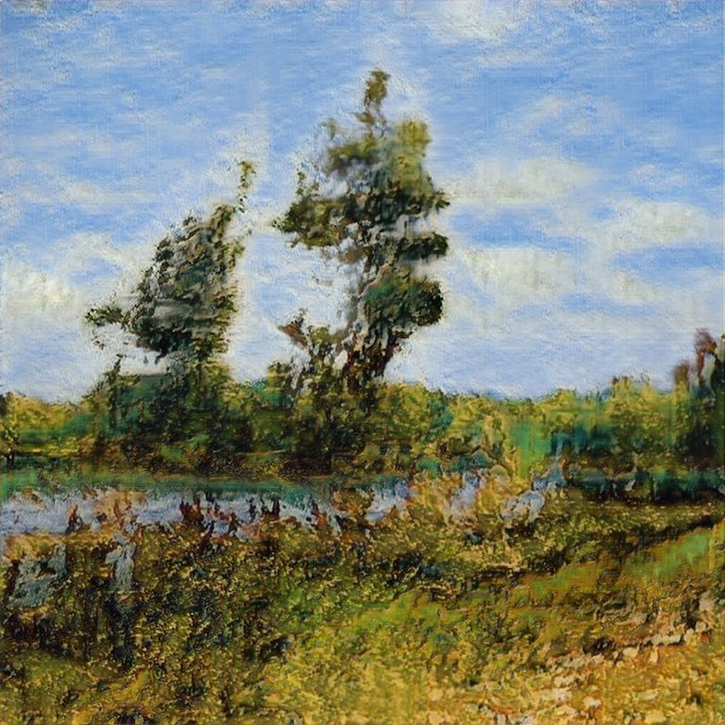 Creative Adversarial Networks (CAN) is a development of GAN which, according to the research team at Rutgers University, is attempting to generate creative art by 'maximising deviation from established styles and minimising deviation from art distribution'. This essentially means creating new artistic styles which are still categorised as art.
Ahmed Elgammal, who worked on CAN, said 'one of the main characteristics [of CAN] is that it learns about the history of art in its process to create art', hence being able to manipulate the human approach.
To test this, the research team set up an online survey where members of the public were asked to judge a series of AI-produced images alongside paintings by people, without knowing which was which. Participants answered questions about the complexity of each image, whether it inspired them and evoked emotion. To the team's surprise, the images produced by their AI scored slightly higher in many cases than those produced by humans.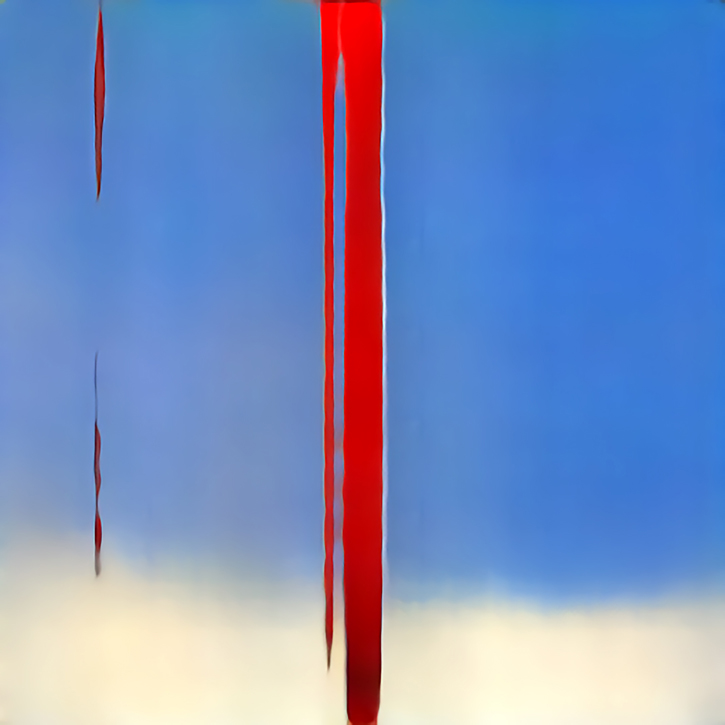 The research team at Rutgers University fed the AI thousands of paintings produced over hundreds of years, which meant it was able to see links between generations of painters that matched widely accepted theories in the art world.
For example, the AI recognised Paul Cézanne's work as a bridge between Post-Impressionism and Cubism.
But what about the emotional attachment associated with art?
Pindar Van Arman, winner of the 2018 Robot Art Prize, says that a 'robot is unable to make emotional art until it is emotional, but that doesn't mean that when we look at a piece of artwork we can't get emotions from it.' He says that AI will not be creative until it has 'intent and recognition'. In this sense, AI must live an experience for it to produce some kind of emotional art. If AI is able to communicate its conscious feeling with humans, then we can acknowledge it as creative and emotional.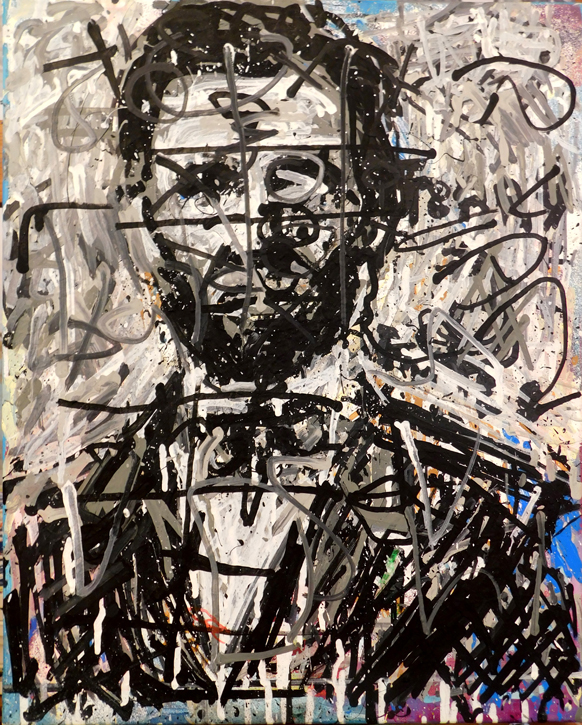 Pindar suggests there will be some crossover of shared experience. He says that 'both us and the AI will have said "What am I doing in this universe?", so maybe we'll look at the art of what is consciousness.'
The lack of emotional connection is a gap that robotic art is yet to adopt, and it can certainly be improved upon. Currently, AI art still heavily relies on human input to create art. In the future, will AI be able to spontaneously produce art with a story and context – something that humans can relate to?
Rather than fearing the singularity of robotics and AI, perhaps we should see it as an opportunity. By breaching unexplored areas of paintings, sculpture and new media, it is possible that developments in AI art and robotics will allow us to expand and advance the art world. As always, we will have to wait and see...
Ben Selig, Masters Degree student in Integrated Mechanical and Electrical Engineering, University of Bath
Further reading
Ahmed M. Elgammal (Rutgers University), Bingchen Liu (Rutgers University), Mohamed Elhoseiny (Facebook), Marian Mazzonne (College of Charleston), CAN: Creative Adversarial Networks Generating 'Art' by Learning About Styles and Deviating from Style Norms, 2017
Ian J. Goodfellow, Jean Pouget-Abadie, Mehdi Mirza, Bing Xu, David Warde-Farley, Sherjil Ozair, Aaron Courville, Yoshua Bengio (all University of Montreal), GAN: Generative Adversarial Nets, 2014
Chris Barniuk, 'Artificially intelligent painters invent new styles of art', New Scientist, Issue No. 3,133, 8 July 2017
Richard Kemeny, 'Art history AI sees links between hundreds of years of paintings', New Scientist, Issue No. 3,164, 10 February 2018
Pindar Van Arman, CloudPainter