Art UK is absolutely thrilled to win the Apollo Digital Innovation of the Year 2022 award for the Art UK Sculpture Project.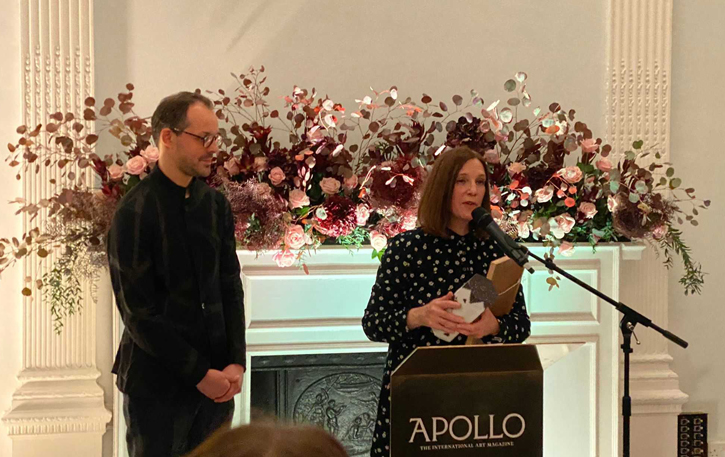 For 30 years, the international magazine has paid tribute to major achievements in the arts. Other winners from the seven categories – including Exhibition and Museum Opening as well as Digital Innovation – included Faith Ringgold, awarded Artist of the Year.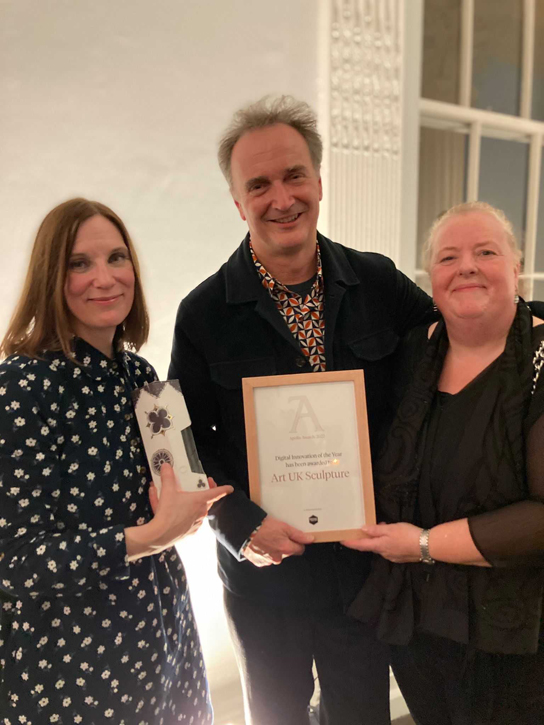 Nearly five years in the making, the Sculpture Project means you can now explore over 13,500 public sculptures from across the UK online – for the first time ever. Included are statues and busts, as well as contemporary street installations, drinking fountains, clock towers, tombstones, obelisks and more.
As Charles Saumarez Smith put it: 'No one could have known when the Sculpture Project was initiated just how valuable its records were going to be. So, it is a very deserving winner of this year's Digital Innovation award.'
As well as showcasing the rich history of public sculpture in the UK, the records demonstrate how public sculpture itself represents our history. During the project, public sculpture was frequently in the news, as new works were commissioned, old statues were questioned or even thrown into a river. Having the works online, in one place, free to access, ensures that people can learn about and engage with the sculpture local to them.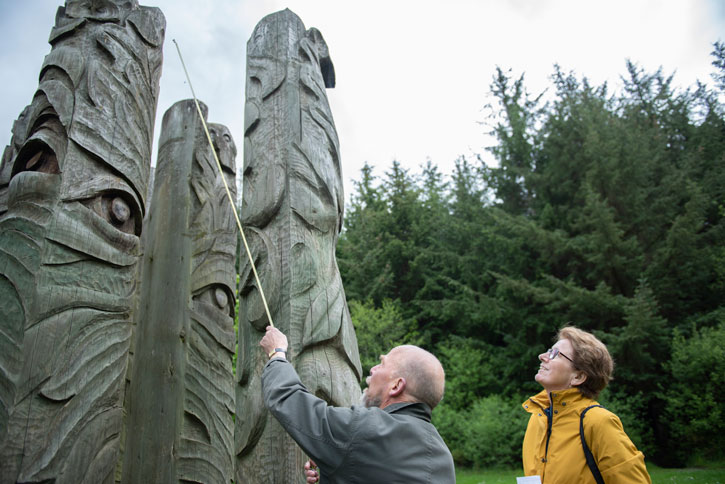 Over 500 volunteers played a huge role in the success of the Sculpture Project, taking over 140,000 photographs of works by renowned artists including Barbara Hepworth, Antony Gormley and Henry Moore, as well as lesser-known sculptors' works.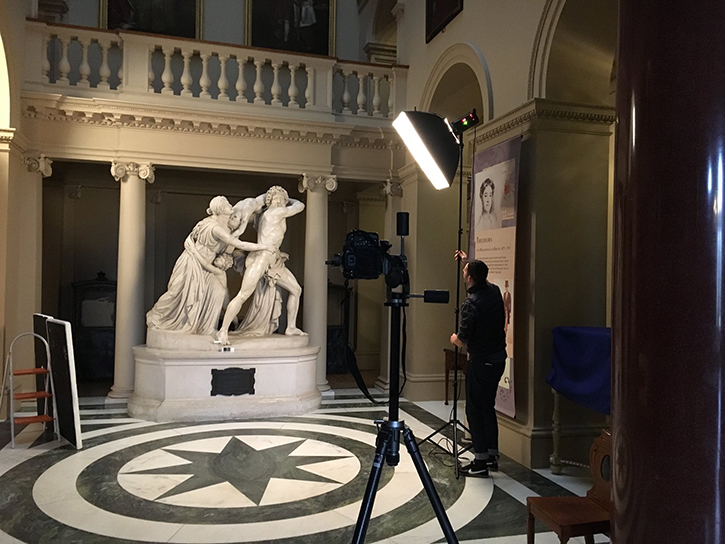 As well as recording sculptures outdoors, Art UK also aimed to catalogue all sculptures of the past 1,000 years held in public collections. Building on the success of the Oil Paintings Project, the site now showcases over 50,000 records of sculptures in total. This number will continue to grow as Art UK develops.
Art UK also continues to produce stories about sculpture – from émigré sculptors to social housing schemes to the Fourth Plinth – which all build on the rich database to spark the public's engagement with the sculpture they own.
We wish to thank all our volunteers, staff and the generous support of our funders, particularly the National Lottery Heritage Fund, for making the Sculpture Project possible, as well as the Henry Moore Foundation, Arts Council England, the Scottish Government, the Esmée Fairbairn Foundation and the Pilgrim Trust. Finally, we thank Apollo for this tremendous honour.
Art UK