For this week's Home School activity, we would like you to think about a public sculpture near to where you live. Where is it? What is it of? Did anyone ask you – as a member of the public – how you feel about this statue being placed in your local area?
Who or what would you like to memorialise?
Now it's your turn to create your own piece of public art. You could represent a person, a feeling or an object that you really admire. Your statue might take the form of a human, a creature, a thing or even an abstract combination of shapes. It's entirely up to you. This sculpture of a pioneering black British footballer stands immortalised on his local high street.
You may have heard of the saying 'putting someone on a pedestal' – this means that you admire them, and think they are amazing. A recently installed sculpture of famous suffragette Emmeline Pankhurst shows her standing on a chair. She interacts with her audience in a well-known city square. But what is a pedestal?
Public statues often sit on a base called a pedestal. These usually take the form of a column, statue, vase or obelisk. Pedestals come in all shapes and sizes – square, octagonal, or round. The name is also given to the vertical members that divide the sections of a balustrade. A single pedestal may also support a group of columns or colonnade. A pedestal is divided into three parts, from bottom to top: the plinth (or foot), the die (or dado), and the cap (or cornice).
Once you've made your sculpture in today's activity, we suggest you put it on a pedestal. You could also make a plaque explaining who, or what, your sculpture is about. You could keep your pedestal quite simple, or make it really fancy with all the different sections incorporated.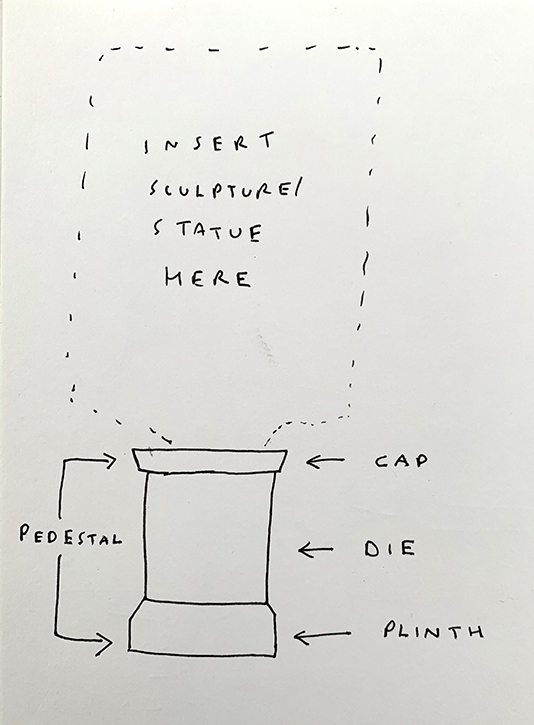 Building your sculpture
You will need:
Reclaimed materials such as card (cereal packets, lightweight packaging, etc.)
Toilet or kitchen roll tubes
Paper
Pens and pencils
Scissors
Sticky tape
Anything else clean and useful you might find in your recycling bin!
Step 1. Get your materials from the recycling ready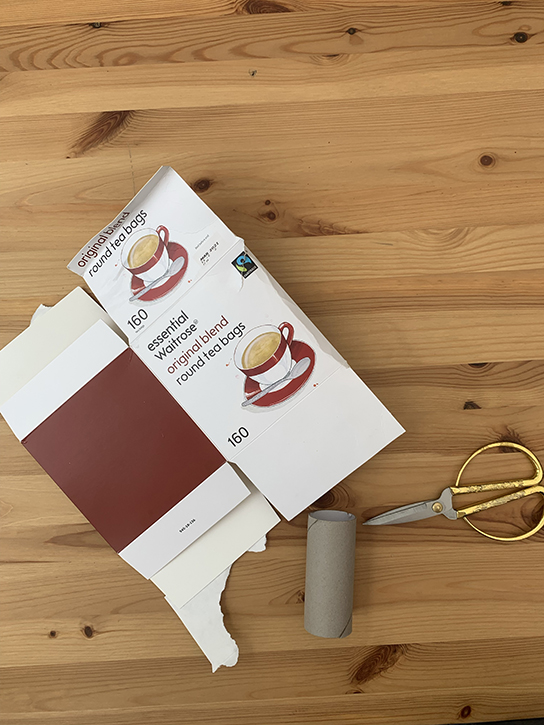 Step 2. Draw your sculpture or statue.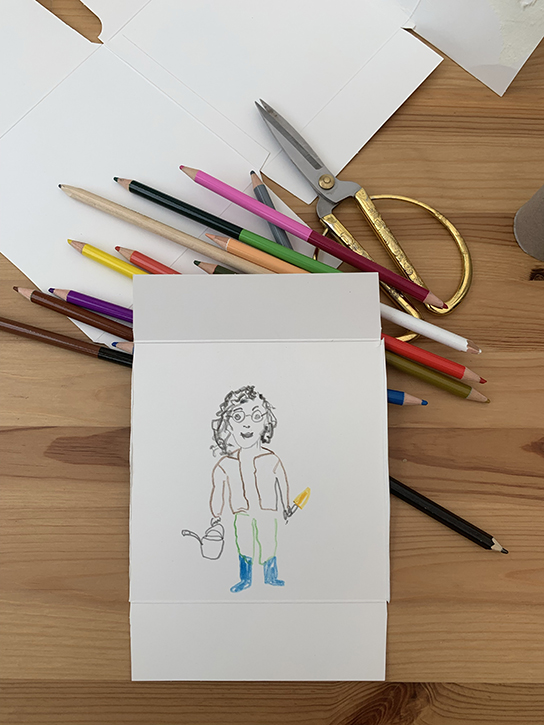 Step 3. Carefully cut it out, leaving a tab of paper at the bottom. This will be used to attach it to the pedestal.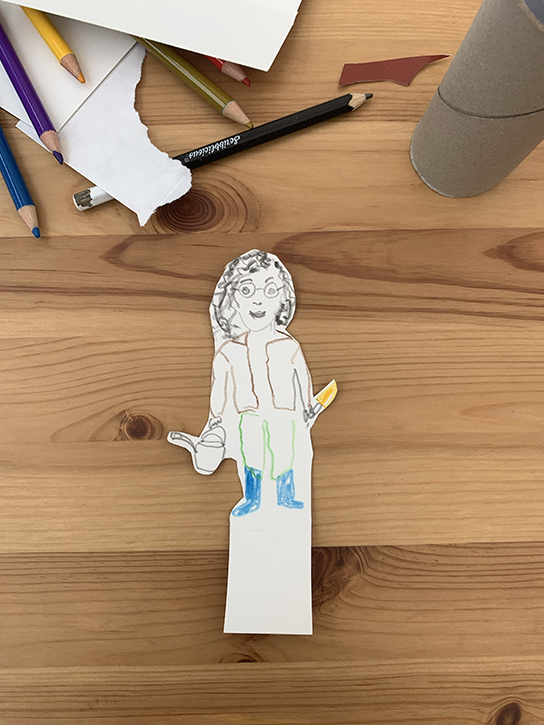 Step 4. Select your tube to use as a pedestal. Measure another piece of paper around it to create your plaque.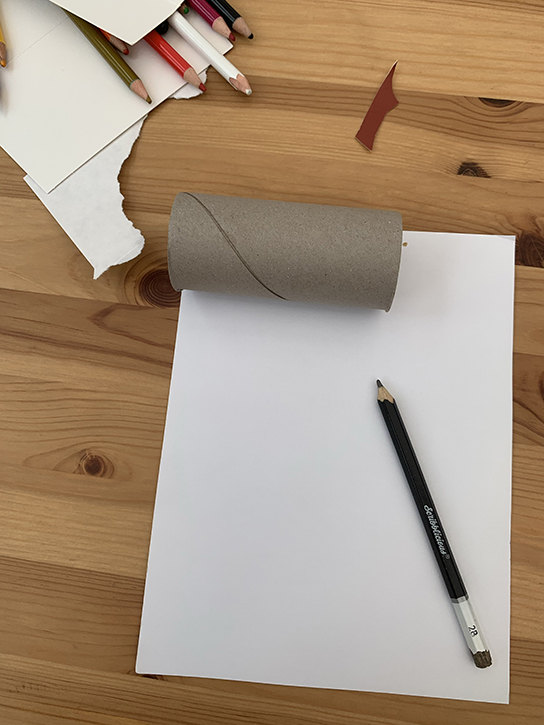 Make sure it fits!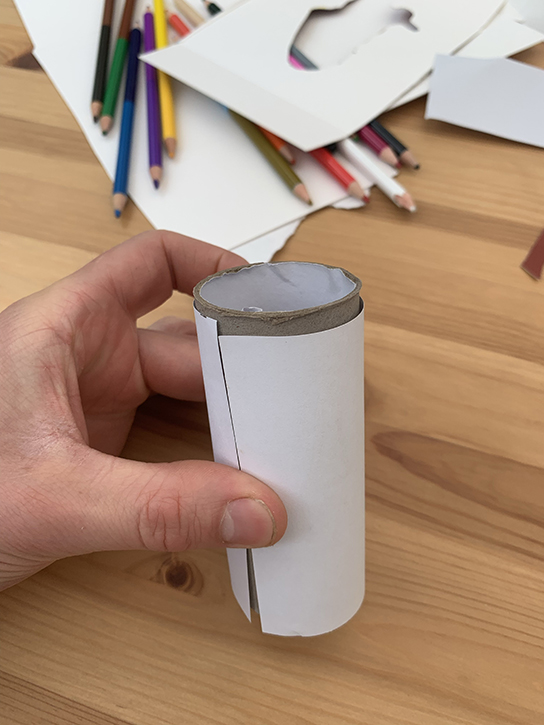 Write the details on your plaque. Your plaque should tell people about your sculpture.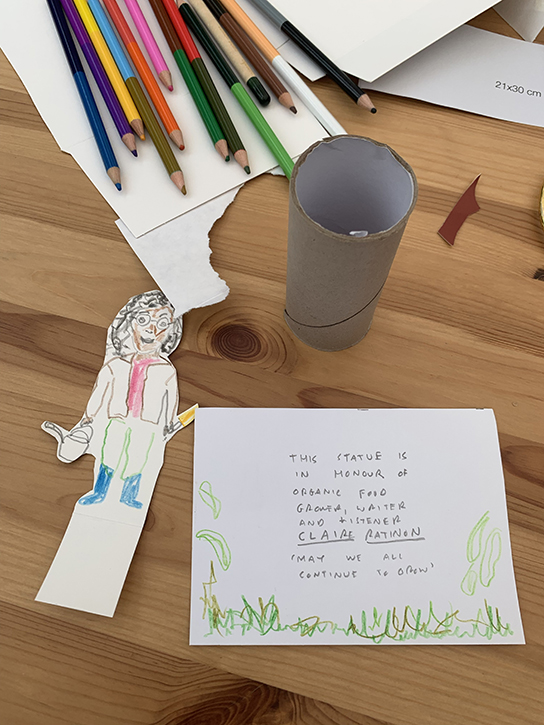 Step 5. Attach your sculpture to your pedestal by slotting the paper tab at the bottom between the plaque and the pedestal.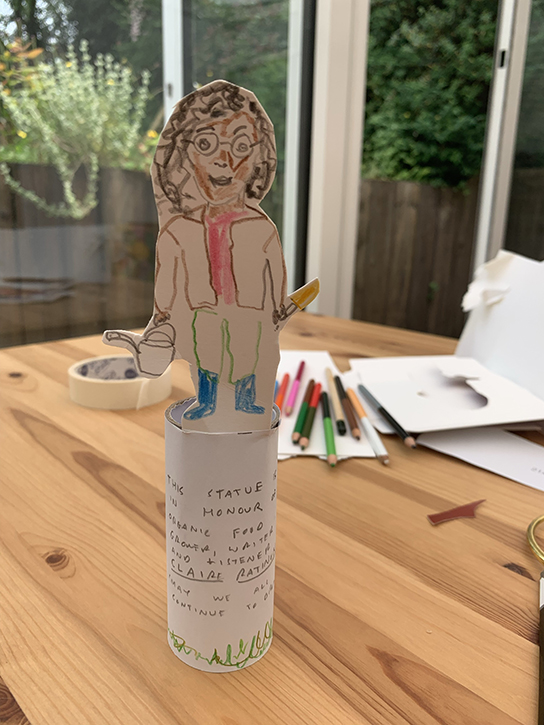 Step 6. Place your artwork outside, photograph it in a public place and share.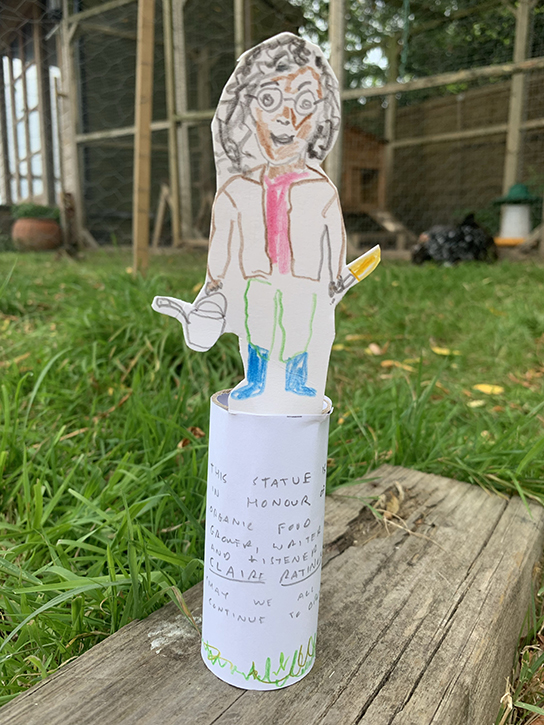 Don't be afraid to make your own sculpture as strange or unusual as you like! This surreal bust of a well-known former children's television presenter, now author and member of the House of Lords, invites the viewer to look again.
Documenting your artwork
Why not take your statue with its pedestal and plaque out for a walk? With your parent or carer, have fun photographing it in different situations. Consider how it brings a new meaning to a well-known place. This sculpture reminds passers-by of those ordinary people who survived under German occupation in Jersey during the Second World War.
Don't forget to recycle your artwork and unused materials once you've finished with them.
What can you create at home? Share photographs of your public sculpture with us on Twitter or Instagram by tagging @artukdotorg with the hashtag #ArtUKHomeSchool.
Sam Ayre, artist