Do you want to be part of the largest exhibition ever staged?
We are excited to be a partner of 'The Great Big Art Exhibition', led by Firstsite.
View this post on Instagram
You can help unleash art, expression and creativity across the UK by creating your own artwork and sharing it in your window at home, on social media, or both.
Artworks can be made of anything at all. You can work on your own, as a household, or devise collaborations with your friends, tower block, street, school, community group... Anything goes!
Across the exhibition there are various themes, with the first four being animals (28th January–14th February 2021), portraits (15th–28th February 2021), colour (1st–14th March 2021), and humour (15th–28th March 2021).
To help create your own artwork for the exhibition connected with these themes, take inspiration from one of our Home School activities.
Animals
Make your own junk pet: don't have a pet at home? Raid your recycling box and you soon will have!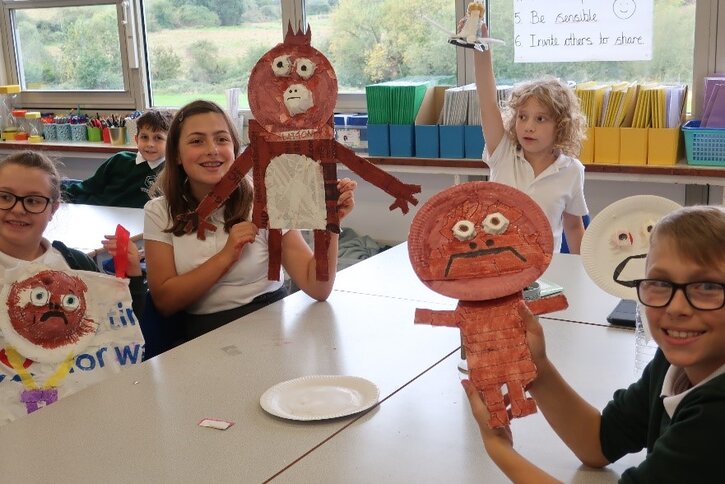 Create a wire hybrid creature: recycle loose odds and ends around your home by transforming them into an unusual creature with guidance from artist Fiona Campbell.
Portraits
Do a speedy portrait: try out these speedy experimental drawing techniques to create your own portrait.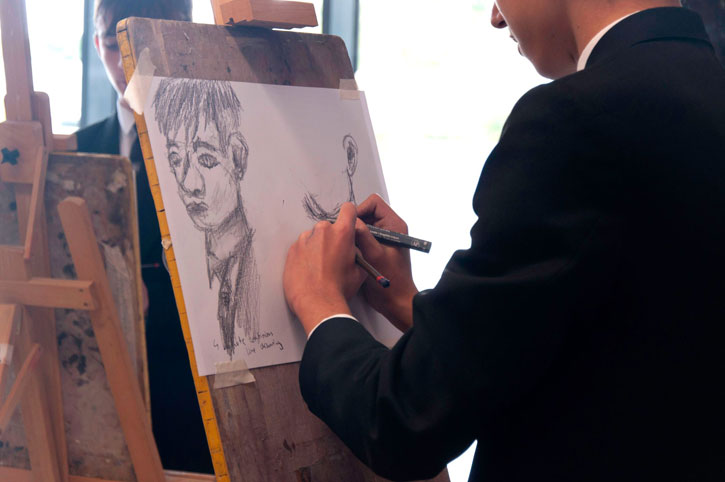 Tell a story through sculpture: artist Hazel Reeves explores how she recreates people's stories in her sculptures, to inspire you to design your own.
Colour
Create a colour sculpture: create a simple sculpture from colourful everyday objects with Ania Bas.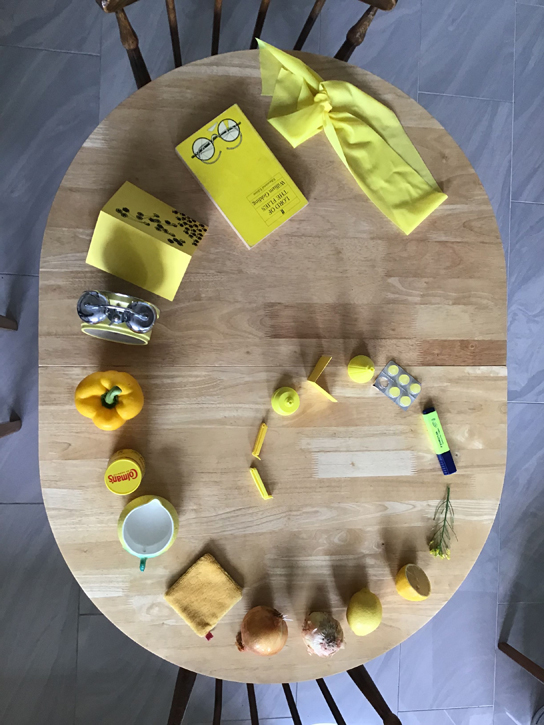 Create a colourful woollen wonder: soften the world around you by creating your own bright wool-coated sculpture in the style of Brendan Jamison's work.
Humour
Draw with Bob and Roberta Smith: enter the fun and colourful world of artist Bob and Roberta Smith and feel inspired to draw everything from pasta to your bed!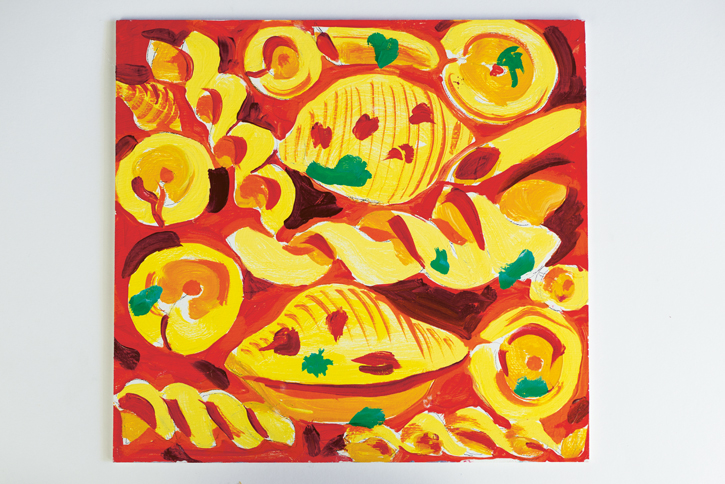 Create an egg-cellent artwork: have you ever painted with eggs? Try out this fun creative activity to make a quick abstract artwork!
Looking for video instructions?
Follow along with video demonstrations in these three artist-led Home Schools to create a variety of sculptures at home.
Mary Bourne shows you how to make a landscape sculpture:
Lisa Traxler shows you how to make a dazzle sculpture:
Robert Erskine shows you how to make a sculpture based on his work White Rhythm:
More inspiration
Looking for more inspiration? Find lots more ideas on our Home School and Learn pages, or download Firstsite's free activity pack with inspiration from artists including Sonia Boyce, Antony Gormley, Anish Kapoor and David Shrigley.
Share your work
Don't forget to share your work in your window or on social media using the hashtag #thegreatbigartexhibition2021 along with tagging @Firstsite (@FirstsiteColchester on Instagram) and @artukdotorg
Shane Strachan, Learning and Engagement Officer at Art UK