For this Home School, we want you to have a go at creating your own winged sculpture to test your engineering skills and to inspire you to try out different materials for their sculptural potential.
This activity is inspired by a Masterpieces in Schools loan of Stranger VII from the Laing Art Gallery to Jesmond Park Academy in Newcastle-upon-Tyne in January of this year. Stranger VII is a large bronze sculpture created in 1959 by renowned British sculptor Lynn Chadwick. The sculpture combines human and bird forms, and was inspired by pioneer aeroplane flight which gives the sculpture its distinctive double wings, akin to early bi-planes.
Chadwick created several similar winged sculptures across his career, such as Winged Figure III.
This fascination with flight may have partly come about from his background in making hanging mobiles for exhibition stands which led to his interest in sculptures that pushed the structural limitations of balance and stability – often his works are top-heavy, balanced on seemingly thin and delicate bases or legs.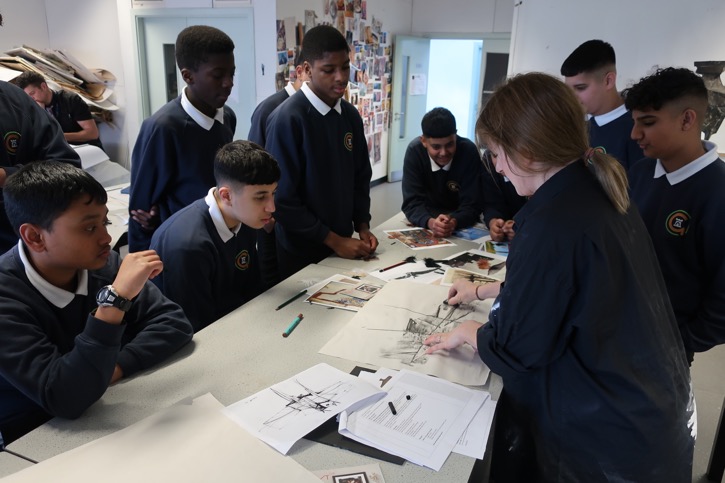 At Jesmond Park Academy, Newcastle-based artist Zoë Allen led bespoke workshops with Year 10 students which utilised a combination of materials. Students created their own 3D sculptures inspired by Stranger VII and further prompts from Zoë exploring ideas connected with flight and the development of animal wings and aviation.
To have a go at creating your own winged sculpture at home, first sketch out a drawing, an idea or plan for a sculpture like Chadwick did in the drawing above. The students at Jesmond Park Academy used charcoal to draw theirs, but you can use pens, pencils, brush and ink... whatever you have to hand to make marks on your page!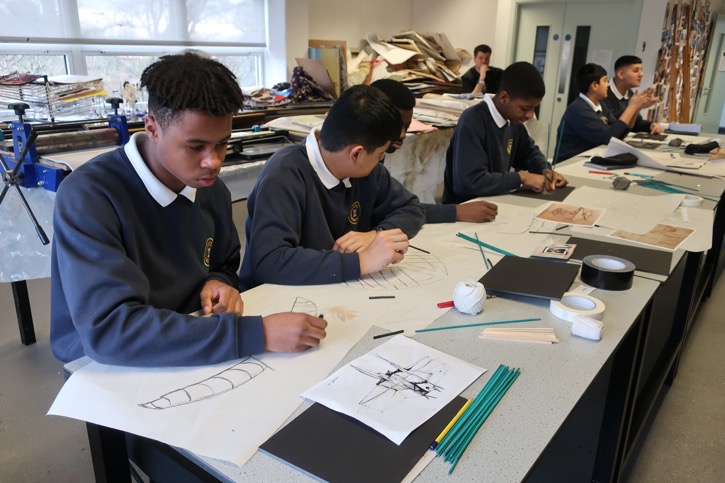 Next, explore the different options for materials you have available in your home and how you might use a combination of them to create a winged sculpture that can stand up on its own.
For instance, you might decide to create a small sculpture using cocktail sticks and adhesive tack, or straws and sticky tape. You may be able to create something bigger using cardboard and plastic bottles from your recycling bin, or combining stackable objects in new ways, such as a tower of books and board game boxes.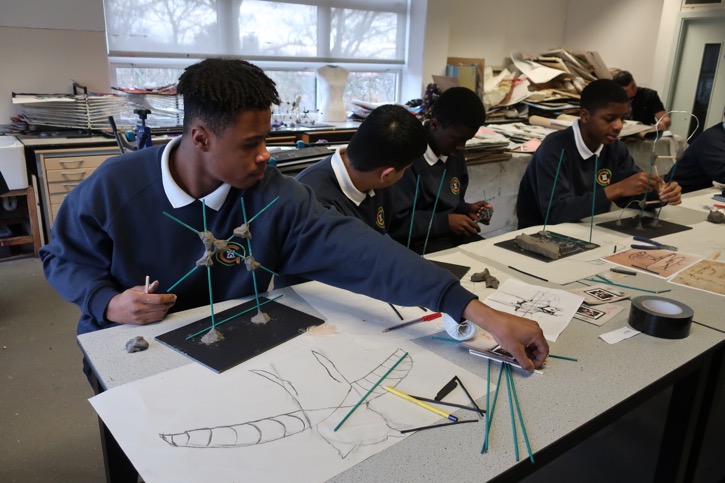 The students at Jesmond Park Academy used traditional sculpting materials such as clay, metal and wood, and adhesives such as masking tape and plaster.
If you have access to materials, then experiment with them on a small scale first by creating a maquette (a practice model sculpture), and then from there, you could maybe attempt something larger (with adult supervision and support).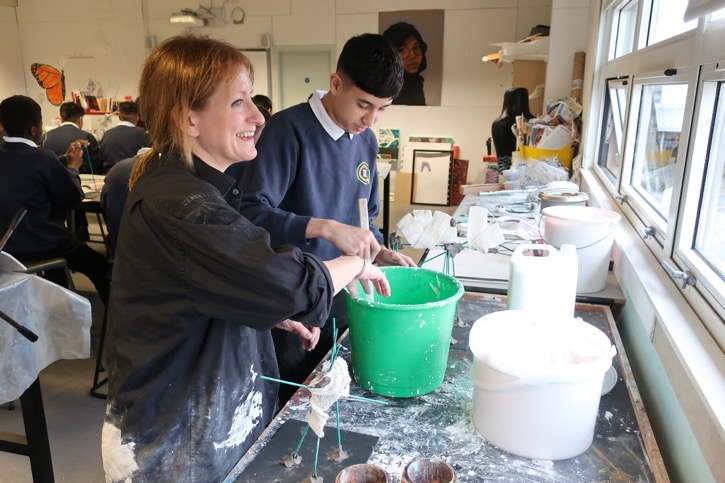 What can you create at home? Share your winged sculpture with us on Twitter or Instagram by tagging @artukdotorg with the hashtag #ArtUKHomeSchool.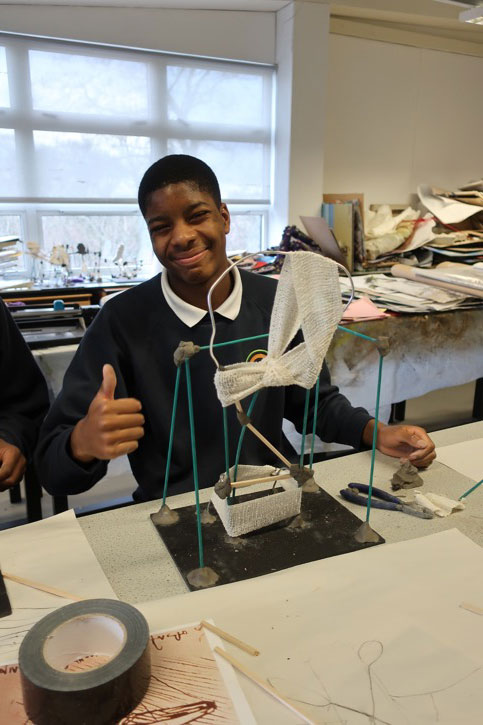 The loan of Stranger VII to Jesmond Park Academy in Newcastle-upon-Tyne was one of over 75 Masterpieces in Schools loans taking place between 2018 and 2020 thanks to the generous support of the National Lottery Heritage Fund, the Stavros Niarchos Foundation, R. K. Harrison and Hiscox. There's still time for schools to register for the initiative by emailing learning@artuk.org
Shane Strachan, Learning and Engagement Officer (Scotland and Northern England) at Art UK