The following Home School activity is suitable for primary age children.
A logo is a symbol or small design used by an organisation to identify its products. An ident is a short film of 15–30 seconds that depicts a television channel's logo, playing it before every programme.
As an artist I make clay sculpture and I created work for ITV Creates – a project where artists interpreted the ITV logo as a three-dimensional artwork, to be filmed and shown between all programmes broadcast for a week. I created a ceramic sculpture which was filmed and broadcast in November 2019 and again in September 2020.
More than 50 creative practitioners were involved in this project, and of us made our own version of the ITV logo using a range of different materials, from clay to neon lights, autumn leaves, plaster, fabric and even coloured melted sugar.
Each artist had considered what watching ITV meant to them. I added a small cup to the dot of the 'I' which represents a cup of tea, traditionally made during an advert break: a small domestic detail amongst the drama!
Make your own logo sculpture or plaque
My sculpture was made from clay and sculpted when it was soft. If you have any air-drying clay or plasticine at home, either would be great for this project. If not, you can easily make salt dough at home. It can be sculpted and cut with a small knife or cookie cutters, just like clay.
First, think about a logo or word that represents you, your school or the area you live in – it will be useful to draw or print your logo before you start constructing.
For more inspiration on how to approach your cut-out logo, you might like to look at some sculpture on Art UK, for example:
To make your logo you will need:
Space to work in
Flour, salt and water
Mixing bowl and spoon
Chopping board or two to work on
Small knife (get an adult to help with this), and/or cookie cutters
Paintbrush
Acrylic or poster paint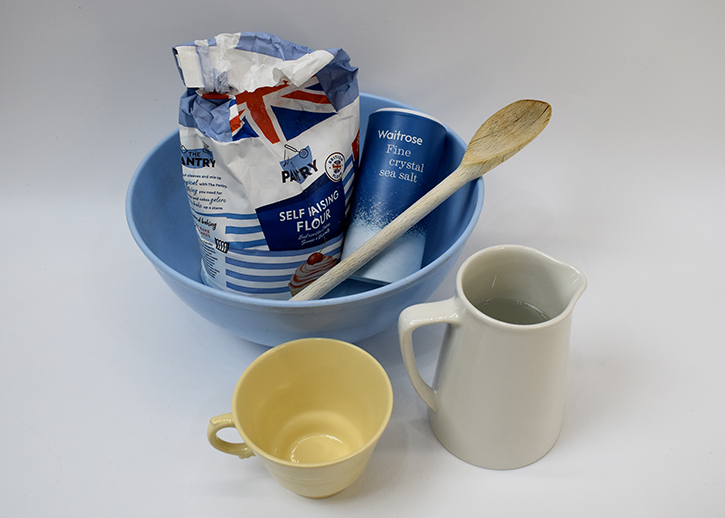 Step 1. Get your ingredients together. Plain flour is best if you want to dry your work quickly in the oven at its lowest temperature. Self-raising flour is fine if you want to leave it to dry naturally for a couple of days.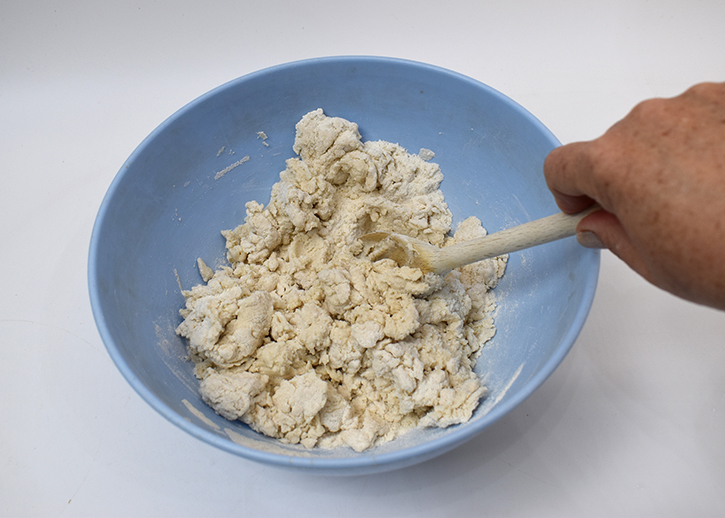 Step 2. Make the dough. Add two cups of flour, one cup of salt and one cup of water and stir it all together. Add a little extra water if the mixture seems dry.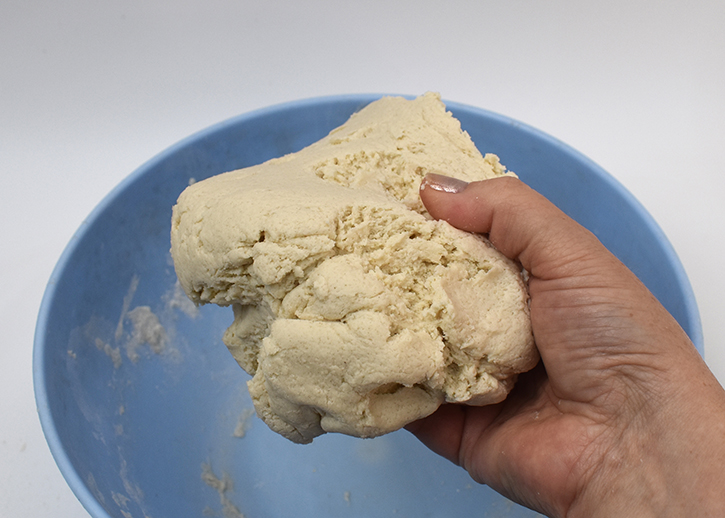 Step 3. Knead the dough until it forms a smooth ball.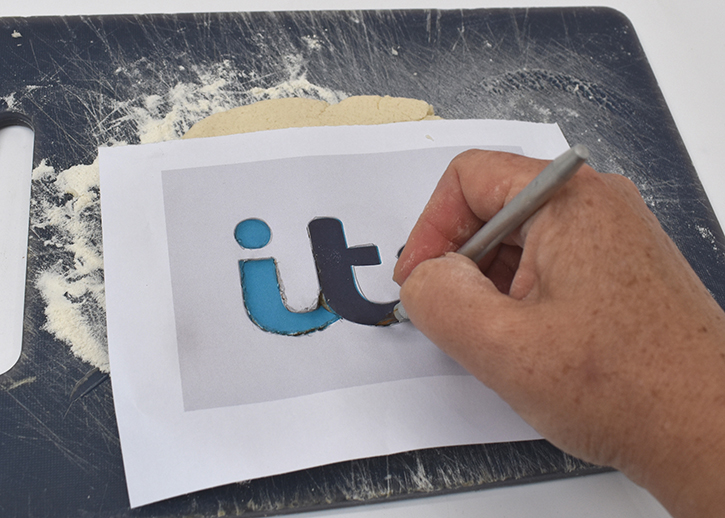 Step 4. Roll out a small piece of dough on to a floured board (so it doesn't stick). If you have a logo design pre-prepared on a piece of paper, you can place it on the dough, and push around the edges with a knife to transfer the outline onto the dough.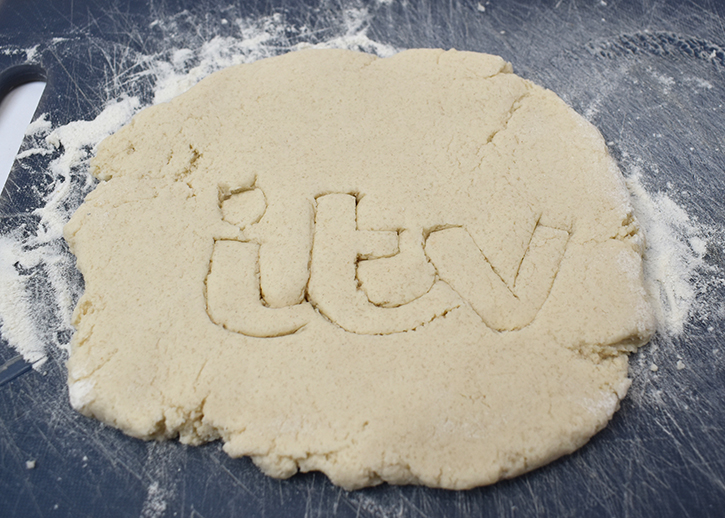 Step 5. Carefully cut around the logo and put this dough to one side.
An alternative to using a knife could be to make letters by rolling out small sausages of dough and bending these into letter shapes.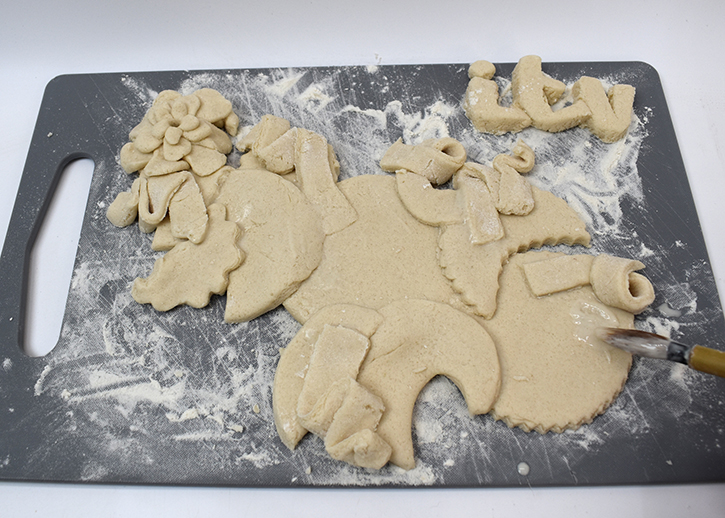 Step 6. Dough pieces can be stuck to each other using a runny paste of flour and water. To make the plaque (the base), use large flat pieces, building up the dough bit by bit.
If you have used plain flour and intend to dry your work out in the oven, build the logo on a baking sheet. If you are drying it out over a few days at room temperature, it is best to build it on a wooden board. Wood is porous, meaning liquid and air can pass through it – so leaving your work to dry on a wooden board means it won't stick.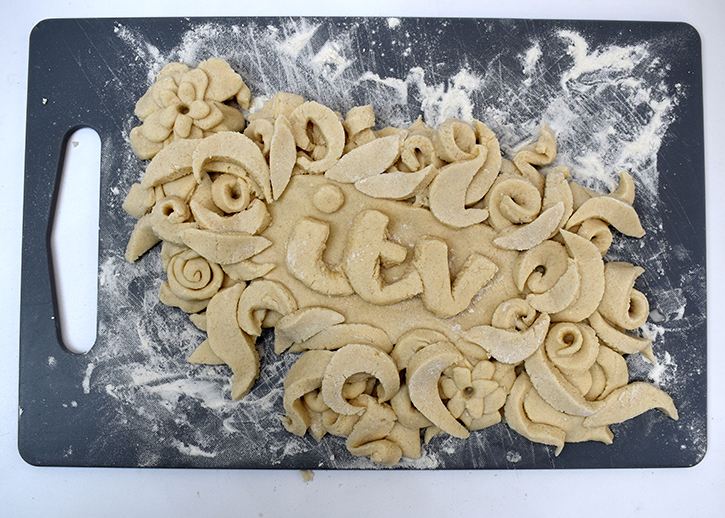 Step 7. Once it is finished, leave your plaque somewhere safe for a few days to dry and harden – it could take up to a week if it is thick. If you have used plain flour, you can dry it out in the oven on its lowest setting for a couple of hours. Get an adult to help you with this.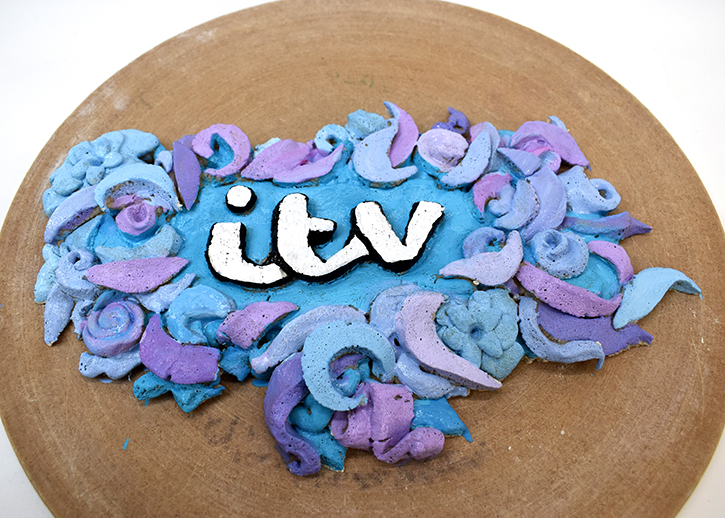 Step 8. Once dry you can paint your work with acrylic or poster paint. As the surface is rough it helps to add a very small amount of water to the paint. Black and white can be used to make the logo really pop out!
To see more ITV idents, visit itv.com/itvcreates
If you make your sculpture into an ident, you could film it on a device. Think about how you approach your sculpture, the lighting and the background. My sculpture was put on a turntable so the logo was slowly revealed as it spun around.
What can you create at home? Share photographs of your work on Twitter or Instagram by tagging @artukdotorg with the hashtag #ArtUKHomeSchool.
Jo Taylor, artist of ceramic sculpture
To see more of Jo's work, visit jotaylorceramics.com