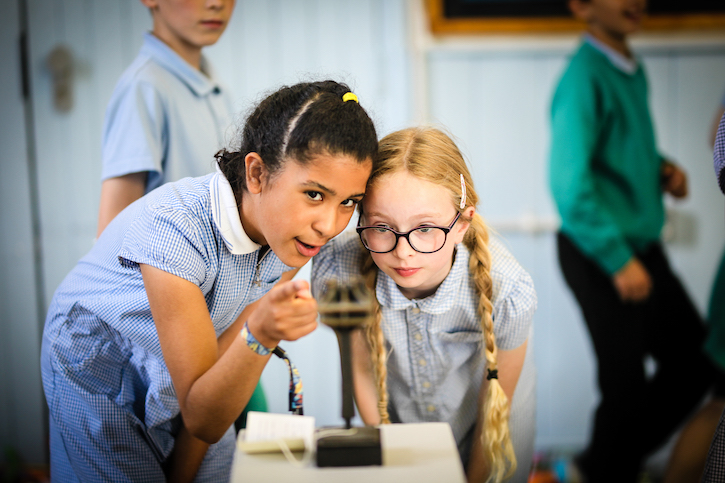 We are proud to launch Art UK's learning offer – a new space on our website dedicated to providing resources for schools.
This is a major milestone for Art UK as we are now able to bring together all our learning activities in one place. Growing these resources will be a major focus for our charity over the coming years. Teachers have guided us in creating these resources and we look to teachers to tell us what we should prioritise going forward.
So what's the purpose? In short, we aim to bring the rich benefits of learning about art to young people across the country and across all backgrounds. Learning about art is enriching and life-enhancing. It can provide young people with transformative skills to support learning across the curriculum and acquire important aptitudes for future careers, in and outside of the arts. These skills include visual literacy, written and verbal communication, empathy and the understanding of other people's values. The learning process can also help encourage young people to discover their own creativity and become more confident.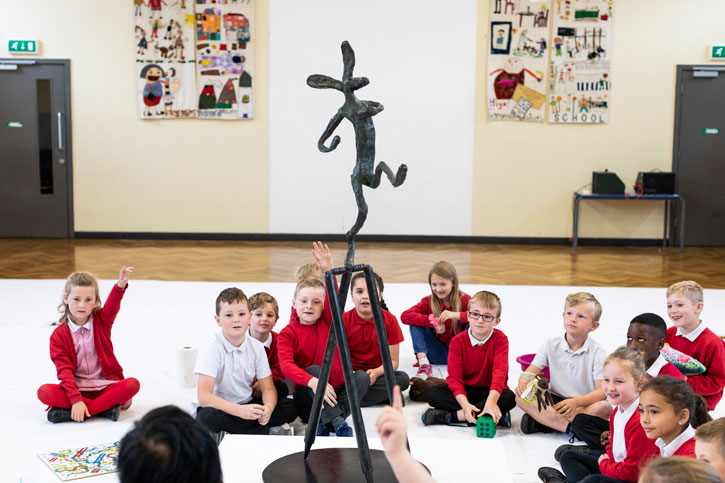 Our national collection of art is one of the greatest in the world and is owned by the public, young and old. Art UK is bringing that national collection together on one platform. And our learning resources will ensure this national collection can be shared with the nation's young people. So they can be inspired by the diverse range of artists, subjects, voices and stories that can be discovered across this amazing national collection. Importantly, we also hope they will be inspired to connect with their local art collections and visit them.
Our innovative learning resources are designed to enable both art teachers and teachers without arts expertise to make the world of art accessible to young people. They comprise lesson plans, articles, videos and creative activity ideas for use at school or at home. Most importantly, the resources provide a window on art from over 3,000 UK public collections – the work of 50,000 artists.
To support teachers, the learning materials we provide are matched to Key Stages across each home nation's curriculum and can be filtered using the search tool. Teachers can download resources and customise components to meet the needs of individual learners, as well as match national curriculum requirements and other objectives within their school. Art and Design lesson ideas are provided with full instructions to support non-specialist educators.
The schools learning resources focus on Art and Design and Art History but have strong cross-curricular application too. Lesson plans ask questions that can be explored through a mixture of informative digital media, creative activities, discussion and questioning. The suggested creative activities provide open-ended options for learners with the intention of aiding personal meaning-making and developing individual learners' creative skills. Honing visual literacy skills through our planned Superpower of Looking programme will be a major focus for us in the future. Our thanks go to the Freelands Foundation for funding the pilot project.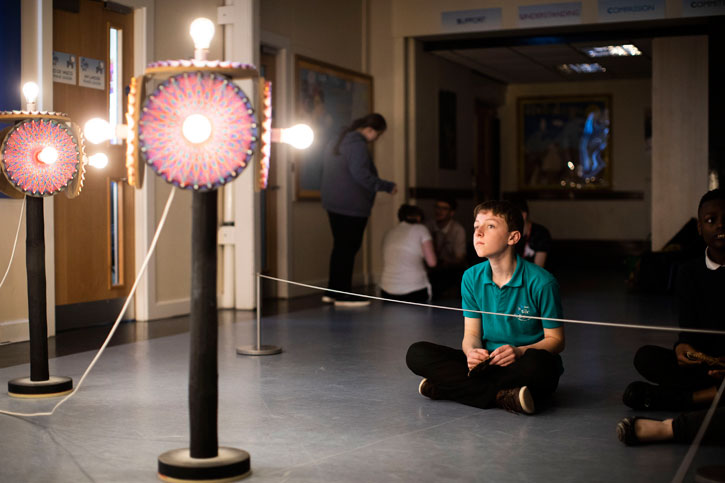 The resources have been designed in collaboration with art and design teachers and teachers of art history. I am particularly grateful to the Art UK Learning & Engagement Steering Panel for all their wise guidance and to Trustees Andria Zafirakou (who won the Global Teacher Prize in 2018) and artist Bob & Roberta Smith for their support.
The learning resources on the site are written by Art UK or provided by Art UK partners such as Oxford University Press, CultureStreet or by the participating museums. We are particularly grateful to OUP for sharing such rich content with Art UK, and to CultureStreet who have created a series of short films about sculpture made with schools across the UK.
Partnership has also been important for our Write on Art competition where we have worked closely with the Paul Mellon Centre. A number of the 4,500 artists we are in contact with have helped create these pages and many more will help us create other resources in the future.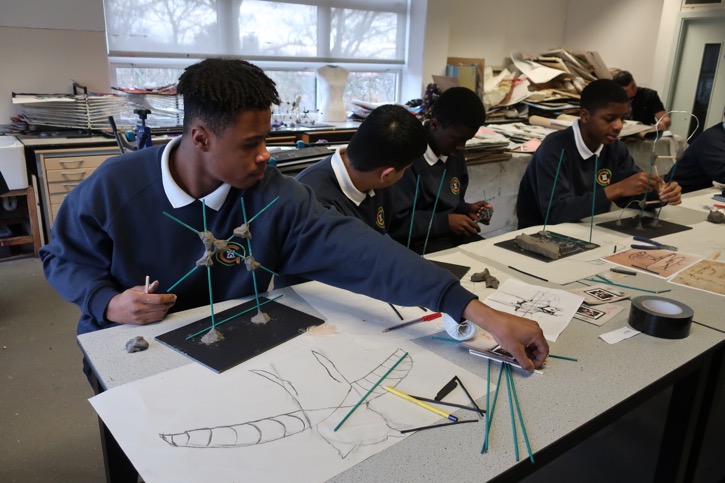 Creating these resources and building a free-to-access home for them within the Art UK website would not have been possible without the generous support of our funders.
In particular, we are extremely grateful to The National Lottery Heritage Fund for its very substantial support of our project to digitise the nation's sculpture collection – a project that included a very significant element of public engagement and schools learning activities. Many of the resources and films that can be seen today were funded through that programme. However, this funding was matched with substantial support from other funders who had a specific wish that their support was directed at the learning programme. This included the Esmée Fairbairn Foundation and the Stavros Niarchos Foundation.
We are also very grateful to Arts Council England (ACE) which provides Art UK with annual support through its Strategic Funding Programme. This grant was based on our helping ACE to meet a number of its goals, in this case, that 'Every child and young person has the opportunity to experience the richness of the arts, museums and libraries'.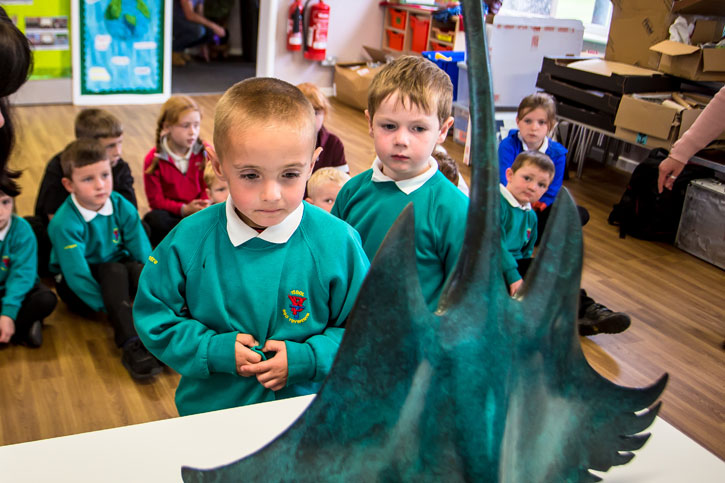 Finally, we would like to thank the funders who paid for the costs of building the interface (or 'Schools Learning Portal' as it was referred to). We are also very grateful to the Wolfson Foundation, Bank of America, Bridget Riley Art Foundation, Holliday Foundation, John S Cohen Foundation, Oakmoor Trust and the Tavolozza Foundation. These funders, as well as many other generous trusts and individuals, enable us to share our learning resources with schools across the country.
Finally, as noted above, we are only at the start of our journey to grow the learning resources on the Art UK platform. We are very keen to hear from teachers through our short survey about what they would most like to see added to these learning pages in the future.
Andrew Ellis, Director of Art UK