We challenged four poets to create an original piece inspired by a painting of their choice from Art UK.
Look, a sun and steeple in the distance. Does the artist suggest we can be saved from cauldron clouds and augmented oceans?
The painting: Boats in a Storm by Ludolf Backhuysen I
In this painting, Backhuysen depicts an emergency. The 'wijdschip', a large sailing vessel, has been sailing into an estuary in order to gain the harbour, whose presence is signalled by the masts to the extreme right. The strong wind has driven it against the line of stakes: men on shore are pulling on a rope to steady her stern; other boats are coming to the assistance of the distressed passengers. The church and burst of blue sky to the right suggests that the scene may have an allegorical meaning concerning a struggle towards salvation.
Backhuysen creates order from chaos: every form in the painting has a clear outline and shape. The patterns of the sails, clouds and waves are wild, but elegant and rhythmical. Where detail is withheld, as in the distant figures, a block of colour takes its place. The colour is minutely calibrated, with an astonishing effect achieved through a narrow range of greys.
This painting is dated 1696, and belongs to the last phase of the 'Golden Age' of Dutch painting – a time when the Netherlands was the most prosperous nation in Europe. A lot of this wealth was a result of trade by sea, and so it's little surprise that maritime paintings became hugely popular. Ludolf Backhuysen learned his trade from Dutch masters including Willem van de Velde I and his son, and when they left for England in 1672, he became the leading Dutch maritime artist, able to exploit the lucrative Amsterdam market.
(Information courtesy of Dulwich Picture Gallery)
The poet: Sabrina Mahfouz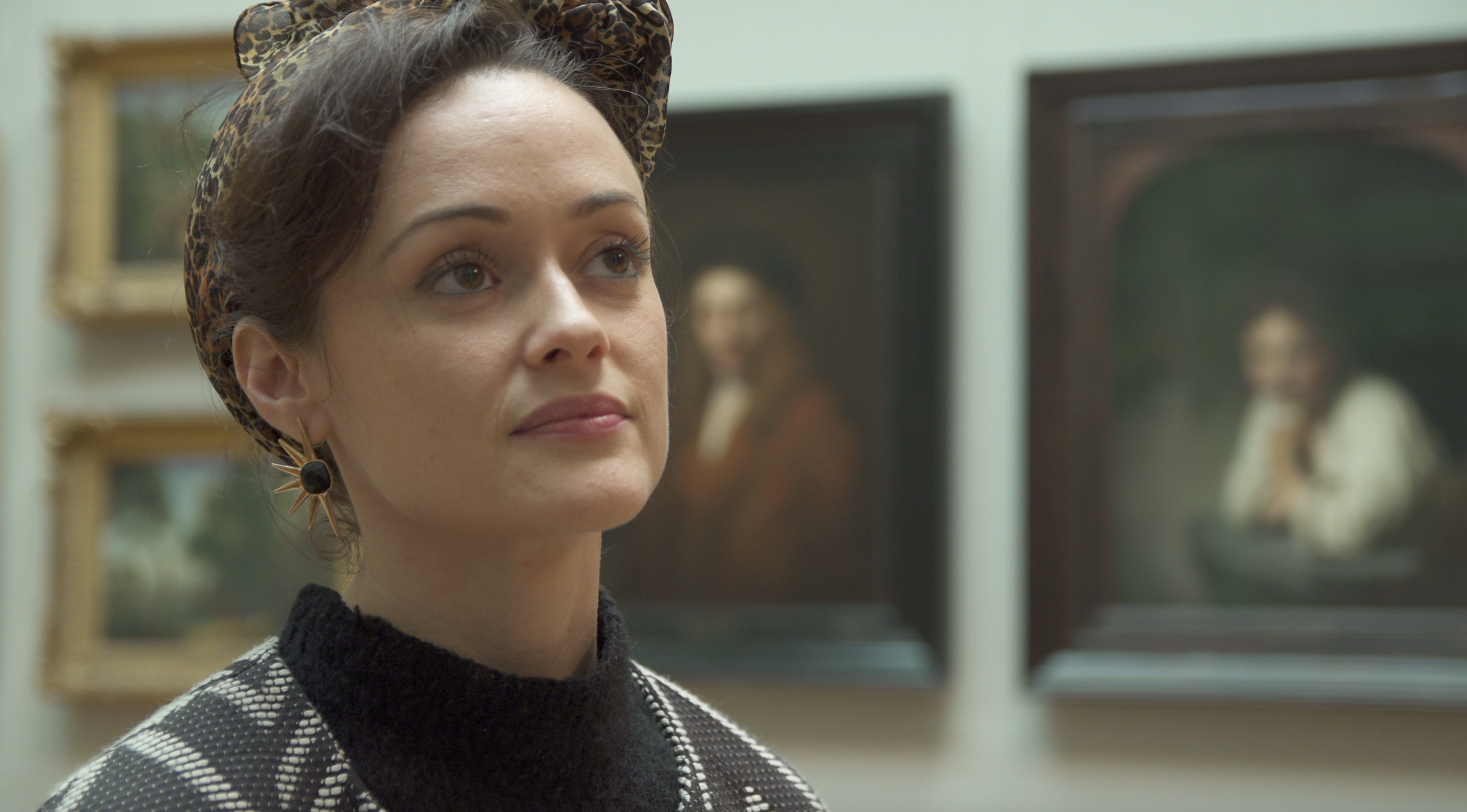 Sabrina Mahfouz was raised in London and Cairo. Her work includes the plays Chef, With a Little Bit of Luck, Clean, Battleface and the love i feel is red; the poetry collection How You Might Know Me; the literary anthology The Things I Would Tell You: British Muslim Women Write and the BBC shows Breaking the Code, Railway Nation: A Journey In Verse and We Are Here. She received a Fringe First Award for Chef and won a Sky Arts Academy Poetry Award.
What drew you to the painting you chose?
The sea in a moment of storm. I love the way something as physically still as a painting can represent such extreme movement so realistically.
Why did you choose to write about immigration?
If taken in all its different forms – economic, environmental, forced displacement due to conflict etc. – to me it is the most pressing issue of our time and being dealt with, at a government level anyhow, disgracefully.
What were the challenges in writing a poem about a painting?
It is always difficult, for me, to write a poem that hasn't just popped into my head naturally. The painting actually offered endless inspiration, so it was less challenging than I'd at first imagined.
How long have you been performing poetry?
Since 2009 – that was my first open mic night, Farrago in East London.
What would your advice be for someone trying performance poetry for the first time?
Take a friend with a loud applause and a good whoop, don't drink too much (alcohol or caffeine) and believe that the audience are there to hear you and support you.
Where can people see more of your work?
I've got two books I'm really proud of out at the moment. A poetry book called How You Might Know Me and an anthology called The Things I Would Tell You: British Muslim Women Write. Also, lots of theatre, dance and opera shows happening. Details are on my website.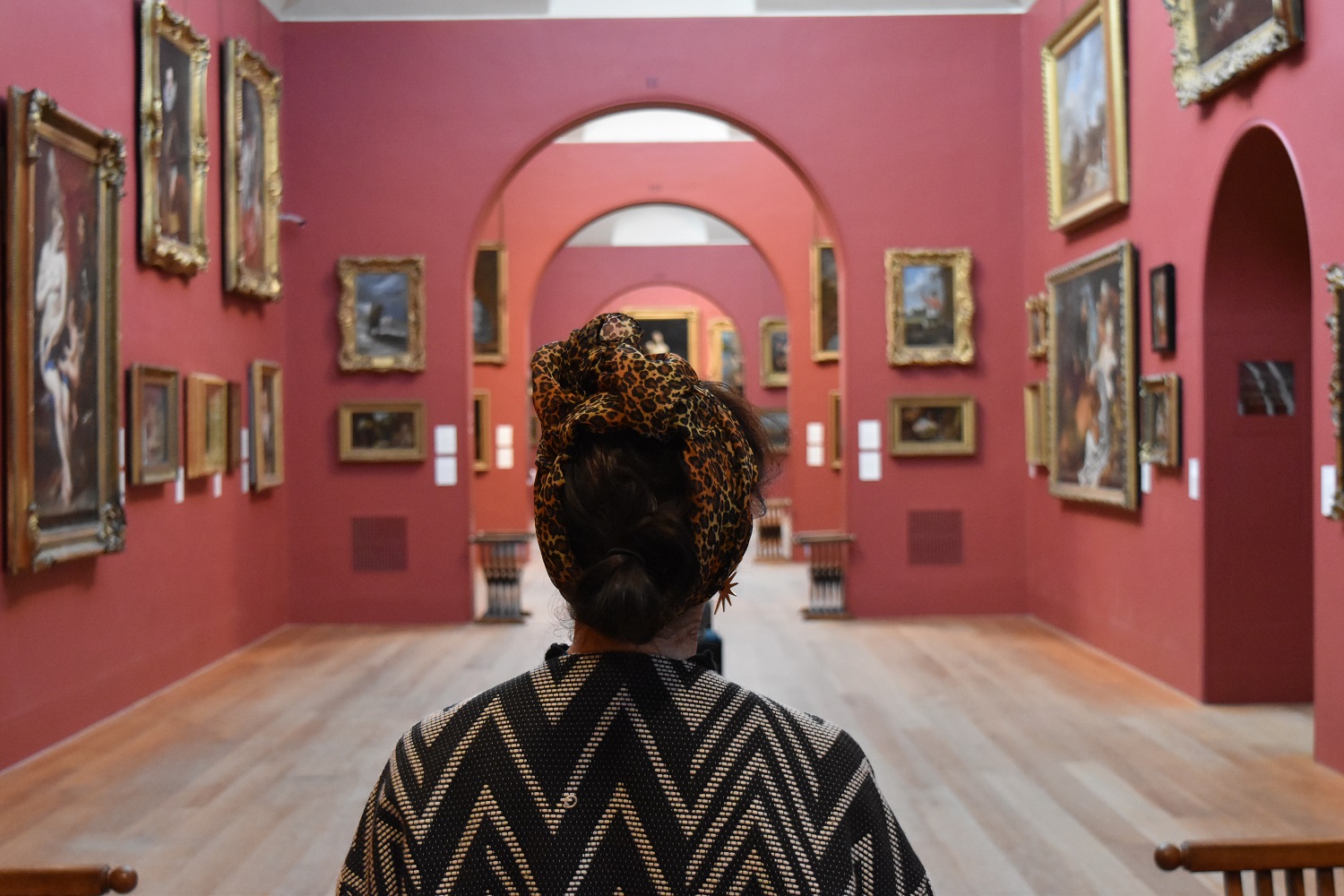 The gallery: Dulwich Picture Gallery

Dulwich Picture Gallery, in South London, is the world's first purpose-built public art gallery: it was founded in 1811 when Sir Francis Bourgeois RA bequeathed his collection of old masters 'for the inspection of the public'.
The gallery's permanent collection comprises around 350 artworks, and includes major works by Rembrandt, Rubens, van Dyck, Poussin, Guercino, Canaletto and Gainsborough.
Explore more
If you're feeling inspired, you can explore art near you by finding your closest venue here: there are museums, galleries and more from all over the UK.
Or, you can keep exploring artworks online. You can look at more Dutch artists, check out Art UK's collection of maritime paintings, or perhaps go for something completely different: try searching for topics on the artwork page.