When Art Detective launched we had no idea that as a result of the public's detective work a painting would come out of storage and go on display.
The portrait in question was previously titled Unknown First World War Officer, attributed to an unknown artist, and in the collection of Carmarthenshire Museums Service. This was a painting with very little information and thus did not attract much interest.
Everything changed in April 2014 when public user Martin Gillot wrote in to Art Detective. Through finding the obituary of the sitter with a photograph, Martin was able to identify him as Second Lieutenant Paul Chancourt Girardot (1895–1914), 1st Bn OBLI. We were thrilled with this identification of the sitter but had not realised that this was only the tip of the iceberg.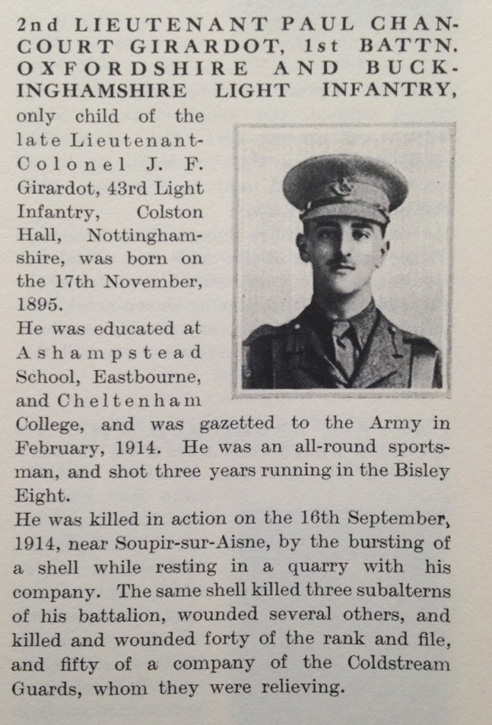 BBC Wales then featured this story, which prompted another member of the public to contact the collection to explain that Paul's mother was an artist and originally from Trevaughan, Carmarthen. The collection then looked for a signature and on the back of the work they found 'Girardot' (the surname is spelt differently across various documents). Who else could have wanted to paint a portrait of this soldier after he had died? Mary Girardot is now considered to be the artist of this work. Mary's work is also on Art UK.
It turns out that this painting is not the only work of art made after Paul's death. Mary was listed in the 1911 census as living in Kensington. In Holy Trinity Church, Prince Consort Road, Kensington, can be found a stained glass window dedicated to Paul. This is highly likely to have been commissioned or paid for by her, Paul was also her only son and by this point she was a widow.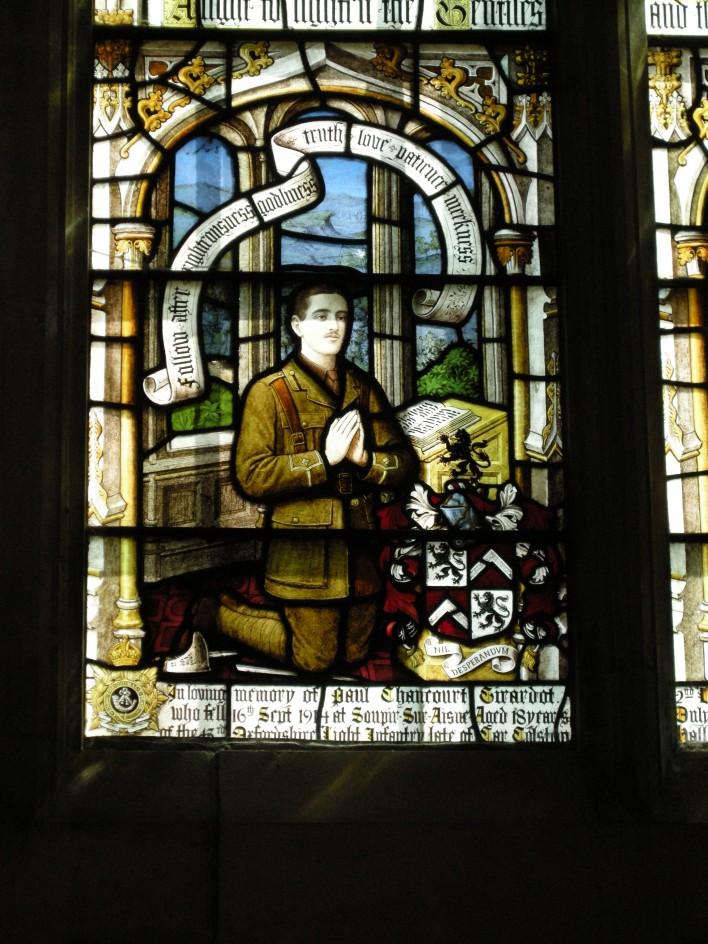 He is also remembered on a tablet in St Paul's Church in Tongham, Surrey. The connection to Tongham could be through a family member, as a 1905 directory records that a 'Miss Giradot' lived at the Elms in Tongham. The research did not end here. The collection found that his grave is at Soupir Churchyard in France where the engraving reads: 'In most loving memory of my beloved child – Mother'. Paul went to France on 12th August 1914 and was killed at the battle of the Aisne on 16th September the same year at just 18 years of age.
Through all these memorials to him we know that he was the son of Lieutenant Colonel John Francis Girardot who also served with 43rd Oxford and Bucks Light Infantry, the same Infantry Paul fought with.
Lieutenant Colonel John Francis Girardot (1829–1902) was a war hero. He was in command of a detachment of the 43rd Light Infantry on board the troopship HMS Birkenhead, which sank off the coast near Cape Town in 1852. Sadly, 436 lives were lost and only 207 survived – Bonham's noted that many of those who survived did so 'due to the personal valour of Giradot'. He married Paul's mother Mary in 1894 and died in 1902.
In 2004 a miniature of his father was sold by Bonham's.
After all this information came to light through one comment on Art Detective, Carmarthenshire County Museum has decided to put the work on display. From 'unknown soldier' to Paul with a mother who made so much effort to have her only child remembered, and a father who is considered a war hero.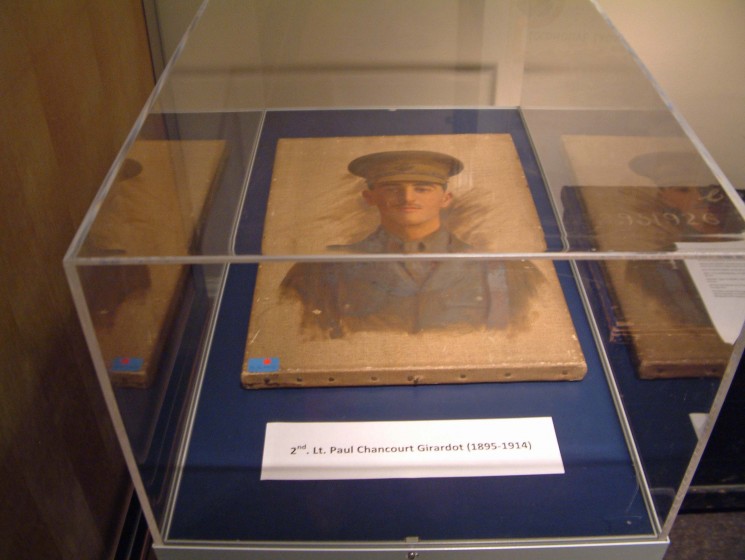 Finding local stories in regional collections through the site proves that anyone with an interest in local or family history, not only art historians, can provide a valuable contribution to the site.
Alice Payne, Art UK Senior Editor