Art UK launched its sculpture volunteer recruitment campaign in 2017, reaching out to photographers and data-researcher volunteers across the UK to help us catalogue sculptures in the nation's streets, parks, and squares. The response was incredibly positive and we began to receive offers of help from all corners of the UK, and all walks of life. We currently have around 130 active volunteers, recording and researching sculptures in their local towns, cities and counties.
The standard, and volume, of contributions from volunteers has been incredible. To celebrate this valuable contribution, our volunteers were invited to the Barbican Centre, London, for a Public Sculpture Project Celebration Day.
Held on 2nd October 2019, the day included contributions from project volunteers, who shared tales of their experiences and adventures of their sculpture journeys. Sculptor Hazel Reeves provided a fascinating look into her creative process, from initial ideas, through to the unveiling of her public sculptures. Art UK Director, Andy Ellis, was able to thank the volunteers personally for their enormous ongoing contribution. It was an incredibly uplifting day and a great opportunity to recognise the vital and important contribution that volunteering makes, to projects such as this, across the UK.
An exciting element of the celebration event was a photographic competition. The competition, 'My Favourite Sculpture', invited volunteers to submit creative and innovative images representing their favourite sculpture and its environment. Dr Michael Pritchard, Director of Education and Public Affairs, at the Royal Society of Photographers, was invited to judge the competition entries.
The winners were presented with their awards and prizes at the Barbican by Art UK Deputy Director Katey Goodwin, and Dr Michael Pritchard.
And the winners are…
Third Place – Steven Smith for Halo at Sunrise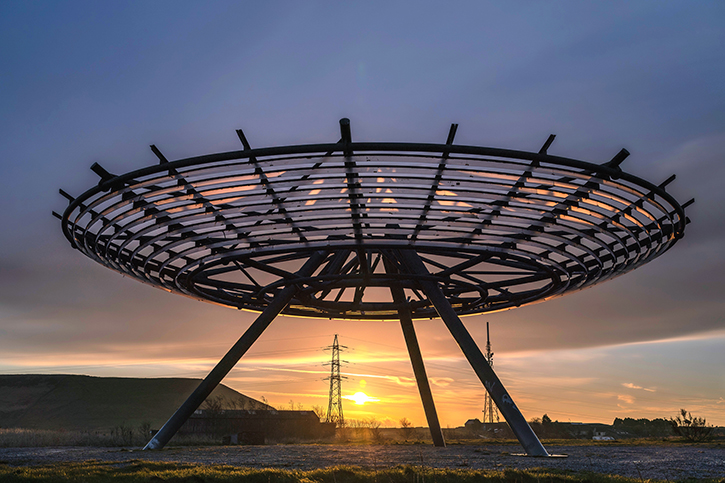 Michael chose this image because it has 'beautiful light which emphasises the beauty and position of the sculpture. Steven said of Halo, 'It has become a local landmark and accepted as a part of the scenery'. Rossendale's Panopticon, Halo, was designed by John Kennedy of LandLab. It is sited at Haslingden, Lancashire, overlooking the Rossendale valley.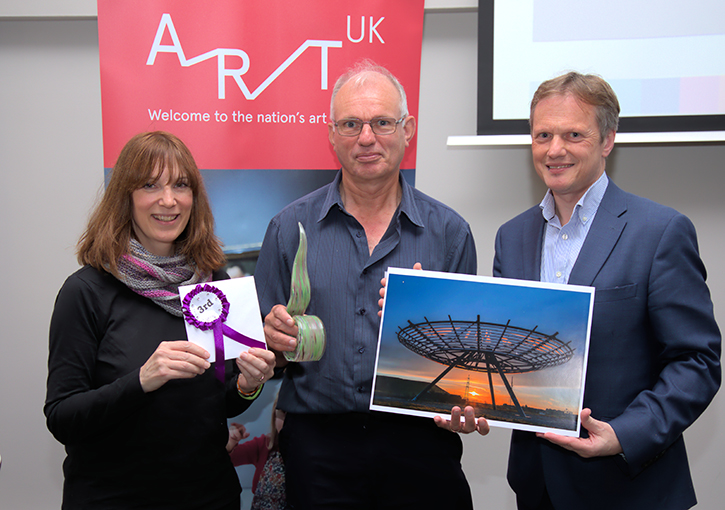 Steven's prize was a glass trophy and £50 voucher.
Second Place – Jane Roblin for Glow Tree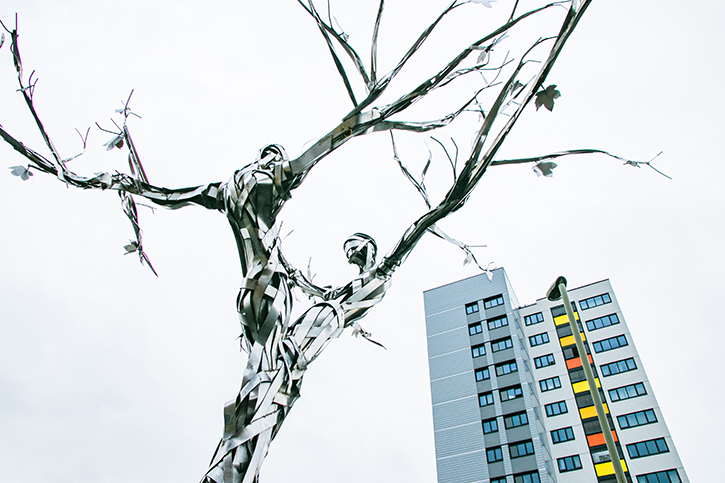 Michael chose this image because it has an 'unusual viewpoint and is a good example of how art can be used to regenerate and improve lives'. Jane Roblin said, 'This stunning uplifting sculpture reaches upwards outside the health centre in one of the most notoriously deprived parts of Oxford; created in 2006 it has been part of a regeneration programme and has shown how art can improve an environment and reduce crime'. The Blackbird Leys Glow Tree, by sculptor Neil Wood, in Oxford, was funded by the National Lottery, the Millennium Commission and the Arts Council.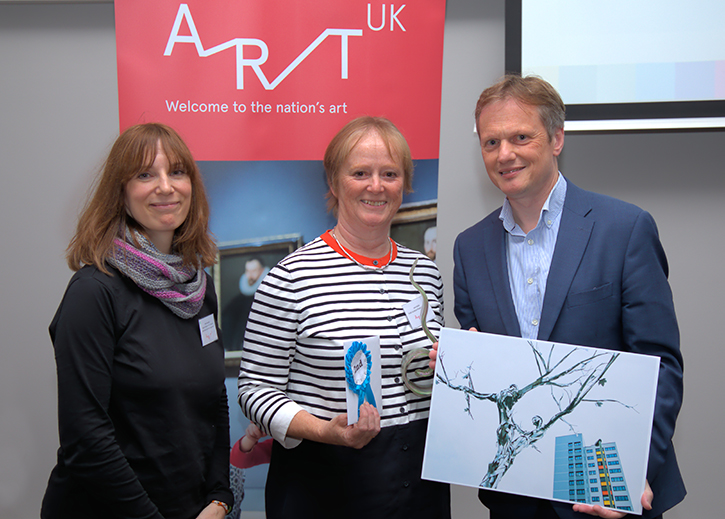 Jane's prize was a glass trophy and £100 voucher.
First Place – Simon Woodley for Remembrance
Michael chose this image because it has 'beautiful light and context for the sculpture'. Simon Woodley said, 'I love the look on the face of Tommy as he looks down on the red stones laid in the shape of a poppy by members of the community, the clouds fleet by in front of a sky full of stars'. '1101' (Tommy) by Ray Lonsdale is sited at Seaham, County Durham.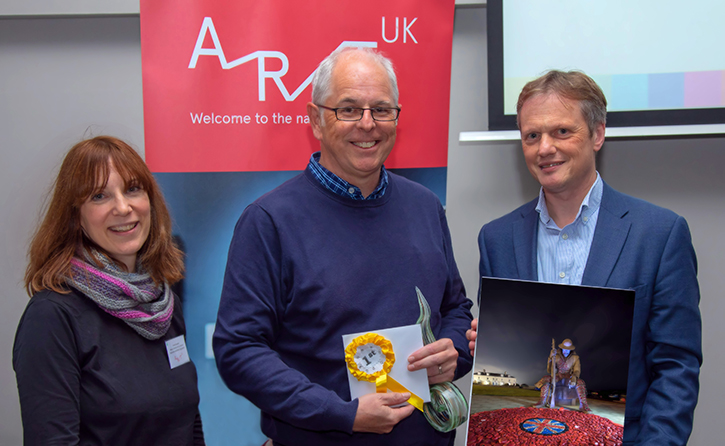 Simon's prize was a glass trophy and £150 voucher.
Tracy Jenkins, Art UK's Public Sculpture Officer