The Art UK Sculpture Project photography is now underway in Scotland, Northern Ireland and England. We just need to get going in Wales.
But it was at the Beecroft Art Gallery in Southend-on-Sea that the very first photograph was taken – putting us on the path to digitise 170,000 sculptures by the end of May 2020.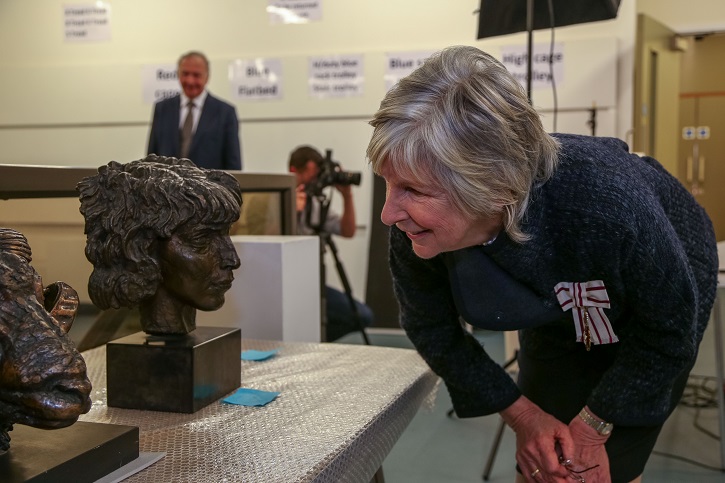 The first work captured was a sculpture of the head of the legendary Italian heiress and patron of the arts Marchesa Luisa Casati Stampa di Soncino, created by renowned artist Sir Jacob Epstein in 1918.
Casati was known for her eccentricities, parading with a pair of leashed cheetahs and wearing live snakes as jewellery. She was muse to Jean Cocteau, Cecil Beaton and the Italian Futurists, was portrayed by Man Ray and Augustus John (amongst others).
Jack Kerouac wrote poems about her, Vivian Leigh and Ingrid Bergman played her on film. After her death (in London, where she was buried wearing leopardskin and false eyelashes, alongside her stuffed Pekinese dog) she inspired collections by Dior and Alexander MacQueen. Her sculpture was presented to the Beecroft by E. K. Cole – founder of Southend electronics firm ECKO, one of the earliest manufacturers of TVs and radios.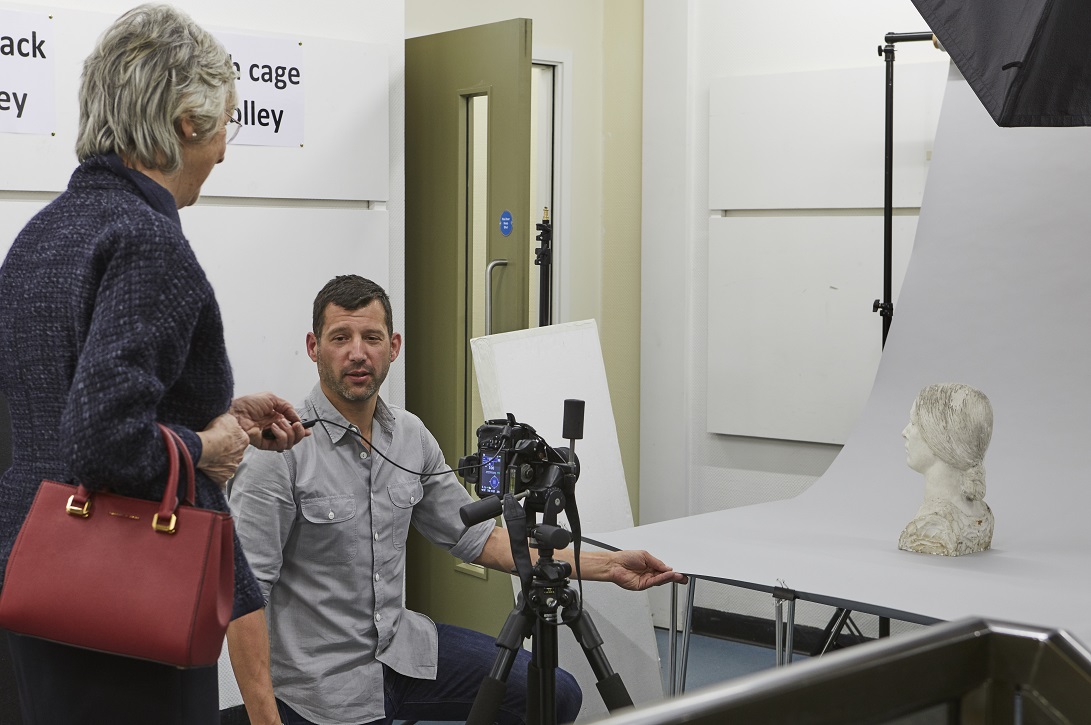 We were joined by Jennifer Tolhurst, HM Lord-Lieutenant of Essex, who came along to wish us luck with the project.
In total we will be taking 7 or 8 high-resolution professional photographs of around 30,000 sculptures in collections around the country with record shots taken of the remainder where possible. Outdoor volunteers guided by our professional photographers will photograph all sculptures and public monuments.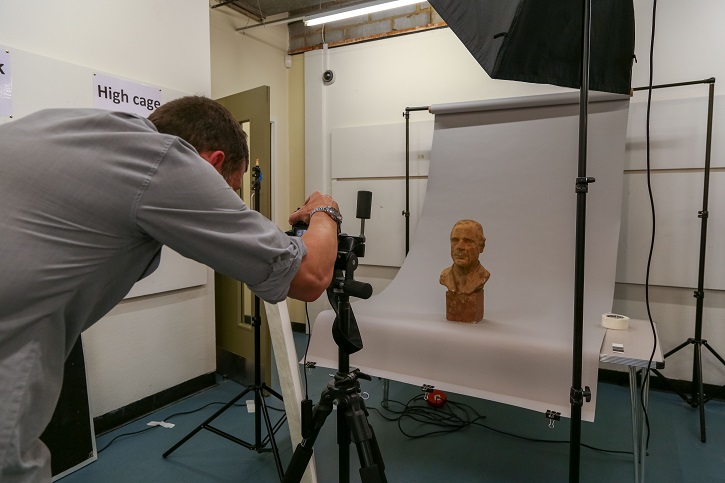 I'll leave you with a few pictures the Italian heiress Marchesa Luisa Casati Stampa di Soncino by Sir Jacob Epstein.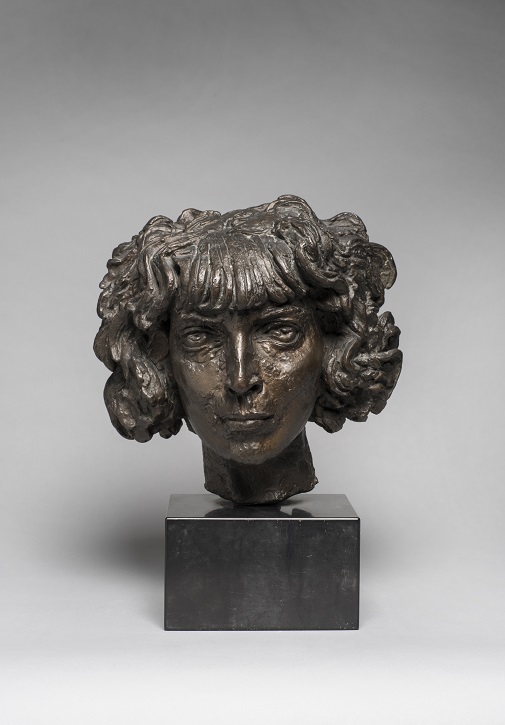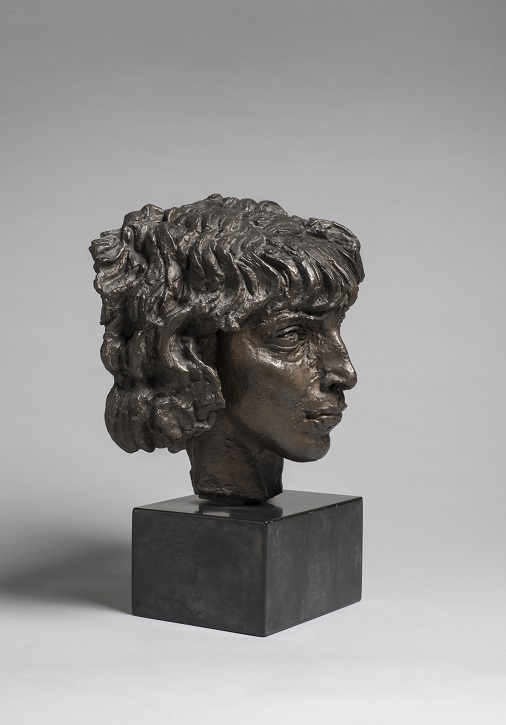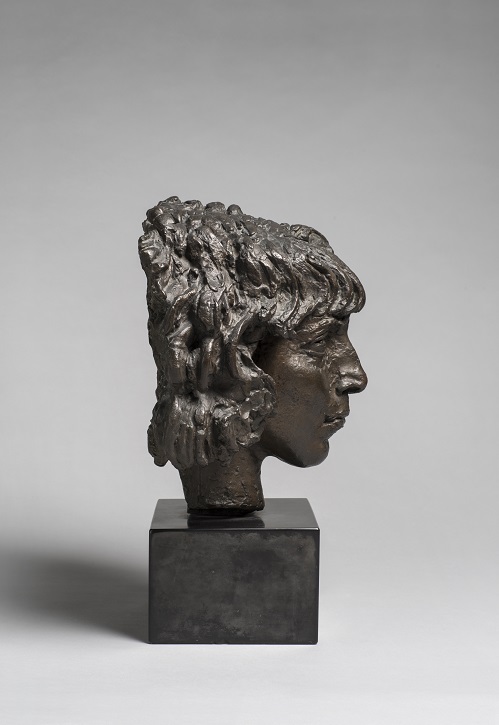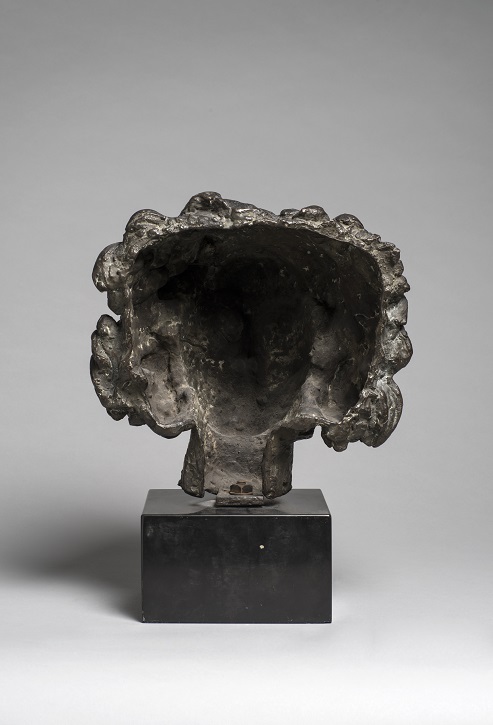 Colin White, Photography Manager