Art UK's sculpture project will transform the way people access and learn about the nation's sculpture and preserve it for future generations.
Why?
The sculpture in the UK's public collections and outside in the public realm originate from across the world, providing insights into diverse cultures and people.
Unlike paintings and performances, people see sculpture every day. They have the power to stop us in our tracks, inspire civic pride or remind us of our past.
They can tell us about the people or societies responsible for it and, because it is so enduring, can be the most direct line of communication we have to those who have gone before.
At present, opportunities to engage with, enjoy and learn about sculpture are scarce. Sculpture collections are facing increasingly urgent challenges.
Object knowledge is being lost and works are deteriorating unnoticed as institutions struggle to provide access to their wonderful collections.
Many sculptures in public collections are not on public view and lack records, images and online access. Only an estimated 1% of public collections have all their sculpture online. 20% of public collections have only paper records of the sculpture they hold, whilst some have no records at all.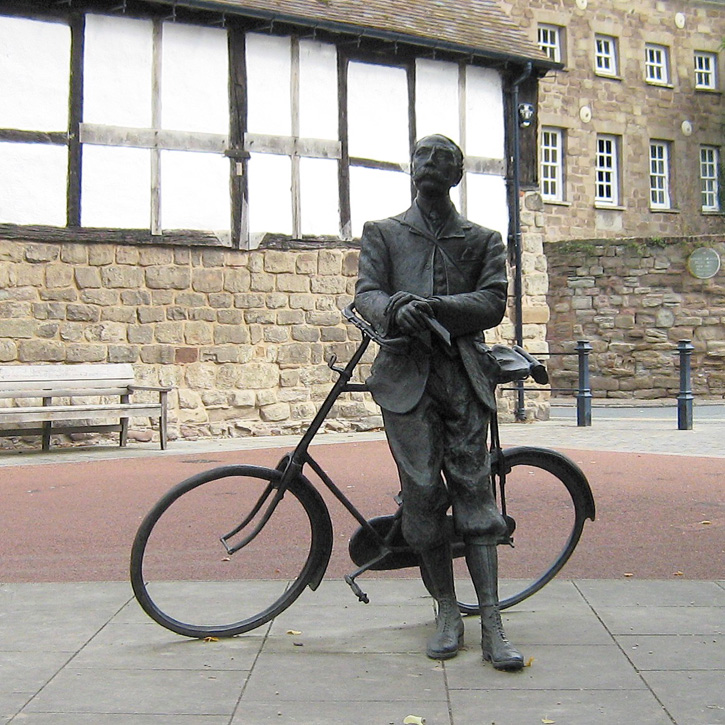 How?
Across the UK, from Fermanagh to Lowestoft, over 150,000 sculpture works are waiting in galleries, forests, store rooms and public squares for Art UK to capture them for posterity. We will start work on photographing and digitising the nation's collection of sculpture in 2017, to create the first ever comprehensive record of the UK's publicly owned sculptures. This will be made freely available on Art UK for anyone and everyone to enjoy, and it will enable collections to provide online access to their works, often for the first time.
Alongside this we will run a nationwide programme of activities designed to inspire our young people, rejuvenate our communities and strengthen our public collections. Over 3 years we will deliver 950 training and volunteering opportunities, 75 participation events, 125 Masterpieces in Schools events and 60 sculpture films. The sculpture project will be a cultural celebration of the UK's creativity, heroes and heritage as represented through its sculptures – held in local collections and seen in public spaces across the nation.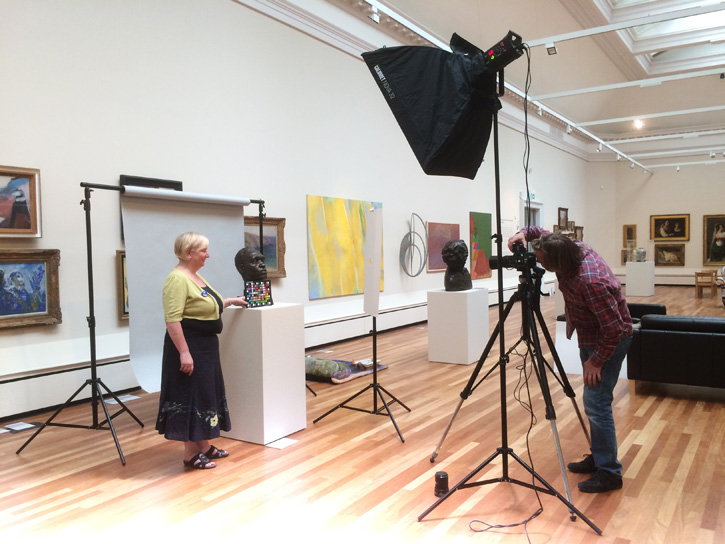 In recognition of the huge benefits that the sculpture project will bring to the UK's communities, heritage and cultural sector, the Heritage Lottery Fund has earmarked £2.8m funding towards the project. To put our plans in to action we are now raising the match funding.
Project benefits
Digitisation of 150,000 sculptures in collections and 16,500 public sculptures across the UK from the Orkneys to the Channel Islands, which will be free to access and search on Art UK
75 community-access events across the UK, called Sculpture Around You, taking sculpture to thousands of people who might not normally engage with art or visit a museum, breaking down physical and psychological barriers to art and culture
125 Masterpieces in Schools activities, taking sculpture out of museums and into classrooms to engage 70,000 children across the UK, with masterpieces of art and encourage teachers to use sculpture to illustrate, enliven and inspire their teaching
50 sculpture films made with and for young people at schools across the UK, with 1,250 pupils taking part in creating and presenting the films. A further 10 films will highlight contemporary sculpture practice.
75 traineeships for photography students to gain practical experience for employment in the creative sector
125 work experience placements for state school pupils to experience digitisation in a local sculpture collection, developing image capture and cataloguing skills, and knowledge of their local heritage
750 volunteering and training opportunities for people of all ages to get involved with project research, photography, collection care and evaluation
Without this unique project, most of the UK's rich, diverse sculpture heritage will remain inaccessible and unknown.
Katey Goodwin, Head of Research and Digitisation and Project Manager, The Sculpture Project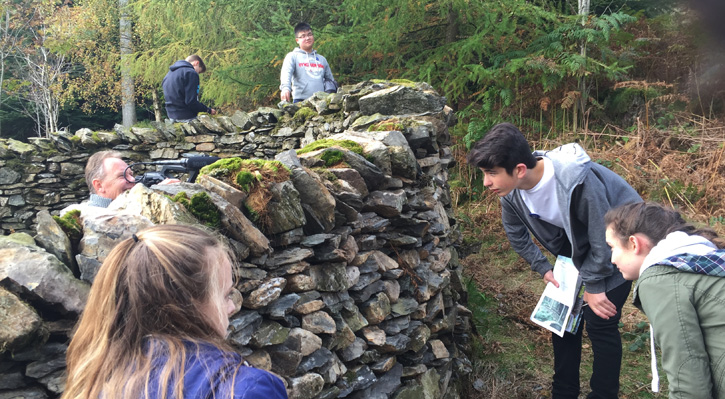 Support for The Sculpture Project
'With only a percentage of the sculpture collection on display a one time, the Your Sculpture project would make the collection accessible to a much wider audience. Sculpture is often difficult to photograph so having high-quality digital images of the collection would significantly benefit the Harris. It would improve collections management and, alongside the website, bring about new opportunities for further research, and engagement with the collection.'
Lindsey McCormick, Fine Art Curator, Harris Museum & Art Gallery, Preston
'The UK's public collections of sculpture are even less well known than our holdings of paintings, and it is likely to be an even more revelatory source of information. Not only would the Your Sculpture website make the collections known, both nationally and internationally, but it would inevitably encourage research into the many works which remain unidentified.'
Sir John Leighton, Director-General, National Galleries Scotland
'We live in a 3D environment and the extra dimension found in sculpture would prove to be natural and exciting. The breadth and range of materials and ideas used by the sculptor would offer endless scope for study and discussion. One could imagine links to history, creative writing, geography, geology, science, music, religious studies and physical education etc. Possibilities are endless. I would like to see ALL age groups having the chance to experience this initiative.'
Ann Warner Casson, Former Deputy Head and Art Teacher, Newport Girls' High School