The Royal Society of Sculptors is an artist-led, membership organisation. We support and connect sculptors throughout their careers and lead the conversation about sculpture today through exhibitions and events for all.
The Society was set up over 100 years ago in 1905 with two aims: to champion contemporary sculpture and the artists who make it, and to engage the public with sculpture. Today, there are 650 members – all practising sculptors – around the world.
The Society is one of seven partners working with Art UK on the national sculpture project to support the outreach programme, which is designed to awaken engagement with sculpture. Many of our members have taken part in Art UK's Masterpieces in Schools programme.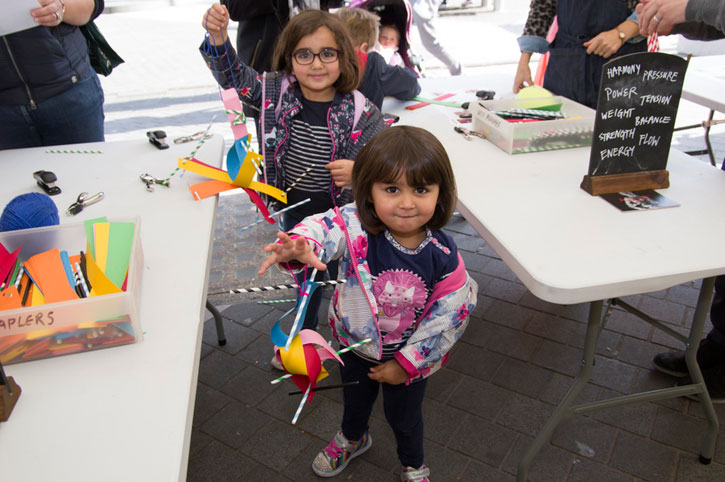 We are passionate about proactively engaging new audiences with sculpture in a creative way and wanted to come up with a way of working beyond the confines of a building, and so the Sculpture Tent was born.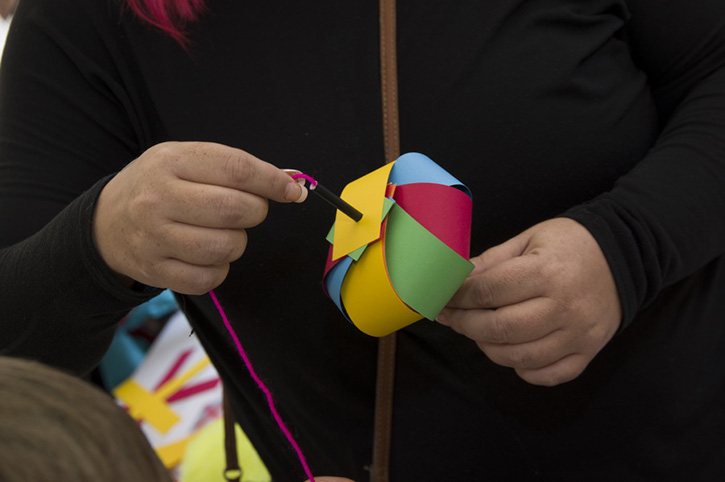 The Sculpture Tent is a pop-up space for people to take part in making sculpture. Designed to land in public squares and parks, we launched the Sculpture Tent during October 2019 in and around South Kensington – where the Society has its headquarters at Dora House. We timed the event to coincide with both half-term and the Big Draw Festival.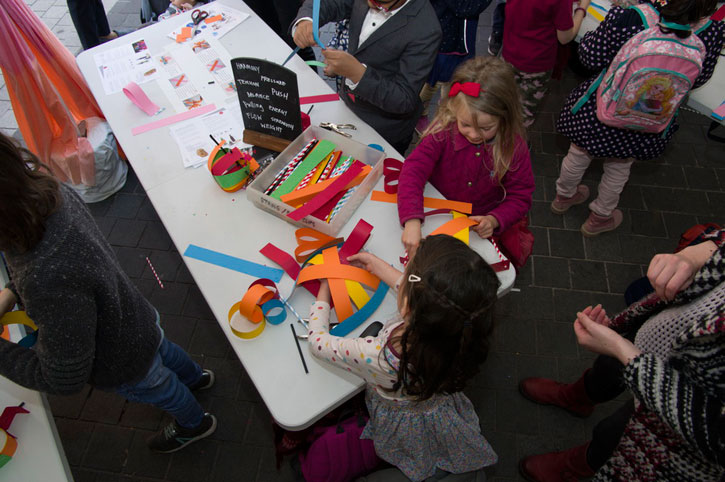 On day one, the tent popped up outside South Kensington tube station – much to the surprise of commuters, tourists and day-trippers.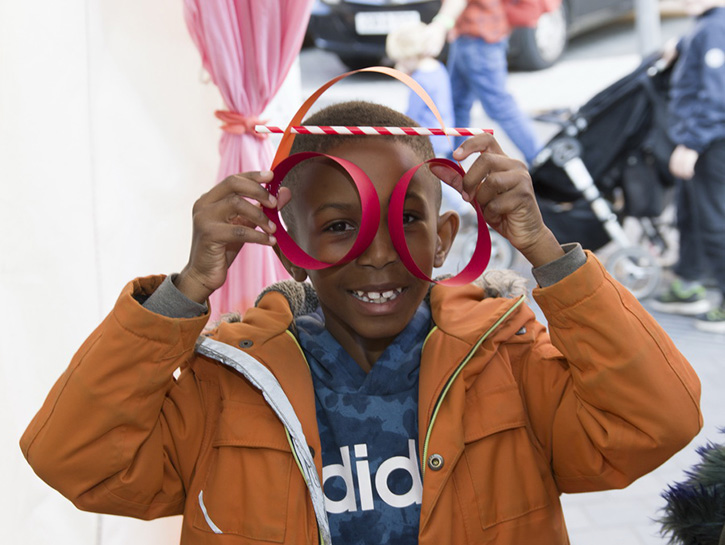 Our Learning and Participation Officer, Dan Curtis, who dreamt up the idea, devised a drop-in workshop that asked participants to make sculpture in response to words that were written on chalkboards on each of the workshop tables. The words he chose – harmony, tension, energy, balance, pressure, strength – could apply both to sculpture (and in particular the work of Keiji Uematsu whose sculptures were on show concurrently at Dora House), but also the way in which people might be feeling – the theme of this year's Big Draw Festival being the role of creativity for health and wellbeing.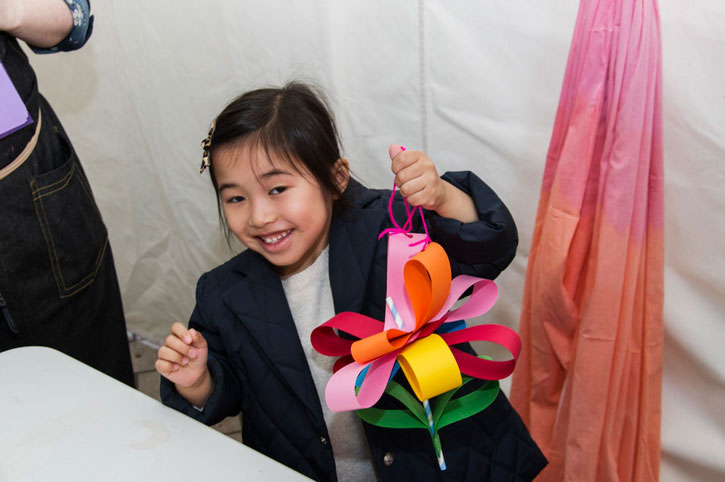 Everyone was then invited to get creative with brightly coloured strips of paper, hole punchers, straws and wool. Expert guidance was on hand thanks to a group of young sculptors who are this year's Gilbert Bayes Award winners and were in London to help out.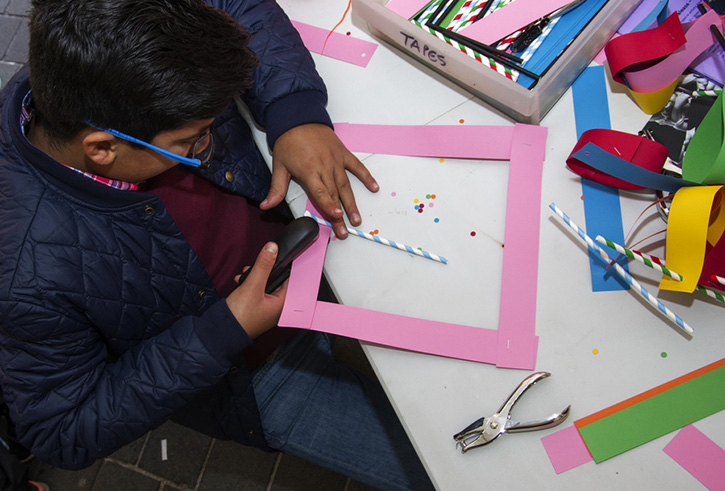 On days two and three of half-term, the tent popped up on Exhibition Road – home to some of our major museums like the Victoria and Albert Museum, the Natural History Museum and the Science Museum – and perhaps just a little bit more visible than next to the underground station. Certainly, the footfall was higher – although the days were sunnier – and so we were delighted that as well as our own volunteers, members of Art UK's own team joined us to help, encourage and to get even get creative themselves.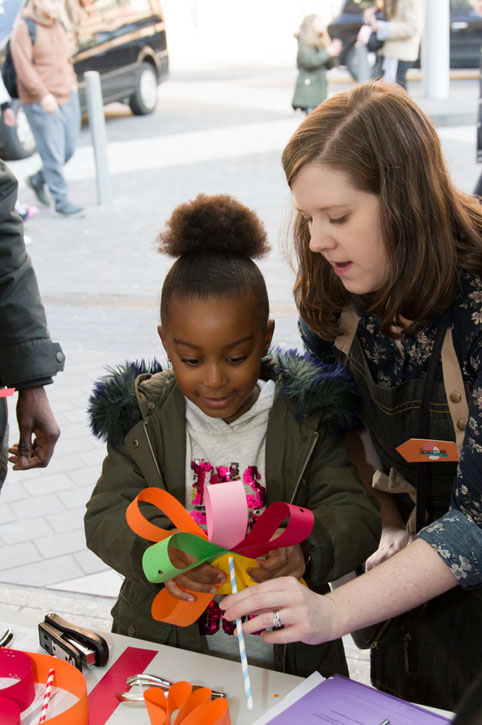 Art UK's Learning and Engagement Manager, Laura Woodfield said: 'We had a brilliant time supporting the RSS to deliver three days of creative, experimental fun to the crowds in South Kensington, the feedback from everyone has been fantastic. In particular, it was very rewarding to work with the RSS to develop a new way of showcasing their offer and collection to the local community, something that is a key aim of our national initiative, Sculpture Around You.'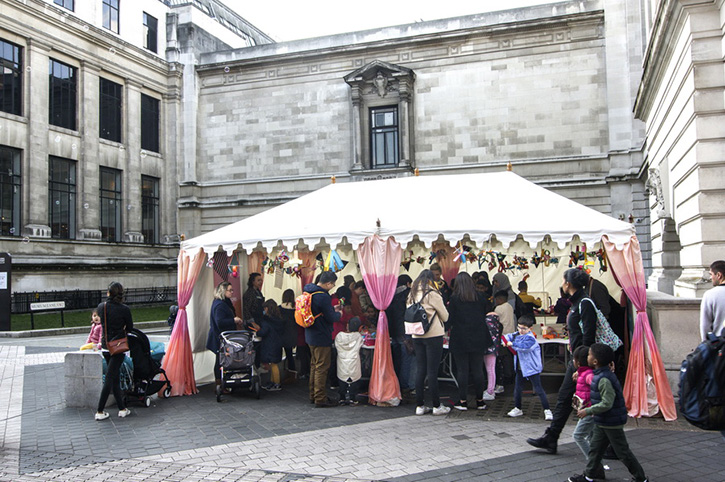 The Sculpture Tent will be popping up around the UK during 2020 for more free, three-dimensional creative fun, so keep an eye out!
Caroline Worthington, Director of The Royal Society of Sculptors