The car parks are filling up and the shelves are edged in tinsel but you can save yourself from festive fuss by doing all your Christmas shopping with Art UK. We have a wealth of products for everyone on your list, from fashion fans to bookworms and kitchen kings and queens.
We have Christmas cards covered, sets for those who need a little more and limited-edition prints if you're looking to splash out.
In the frame
There's only one place to go for your framed prints. We have thousands of artworks to fill frames and mounts of many styles and sizes. This is your chance to personalise a gift. Just search by theme, subject or artist and then select your framing solution. Among our best sellers are the wonderful Welsh landscapes of Kyffin Williams, including this view entitled Cottages, Snowdonia.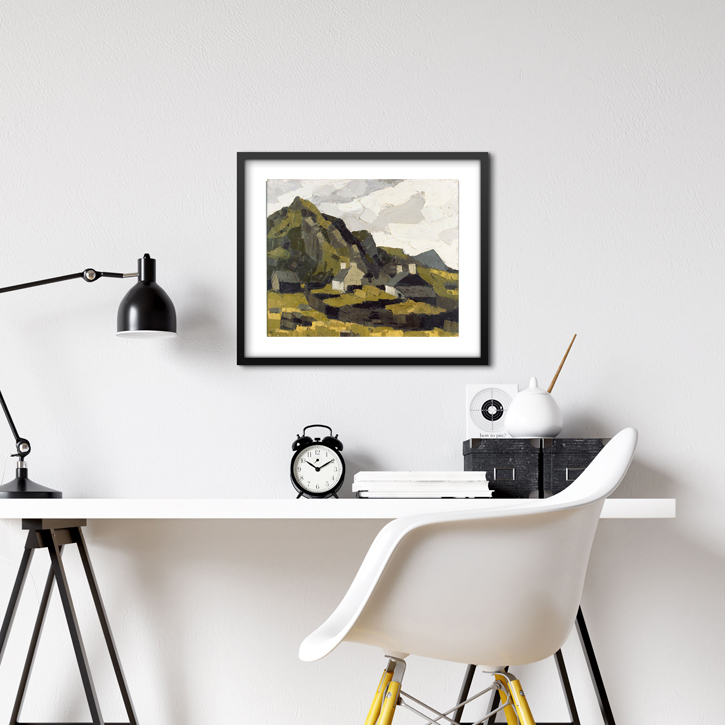 You have until 12th December to order your framed print for Christmas delivery, or 19th December for unframed options.
Home is where the art is
Bringing art into your home is easy when you shop from our selection of homewares – we have mugs, placemats, tea towels and cushions covered. We are particular fans of these gifts featuring the abstract paintings of Wilhelmina Barns-Graham.
Do you know someone who would be worthy of this make-up bag?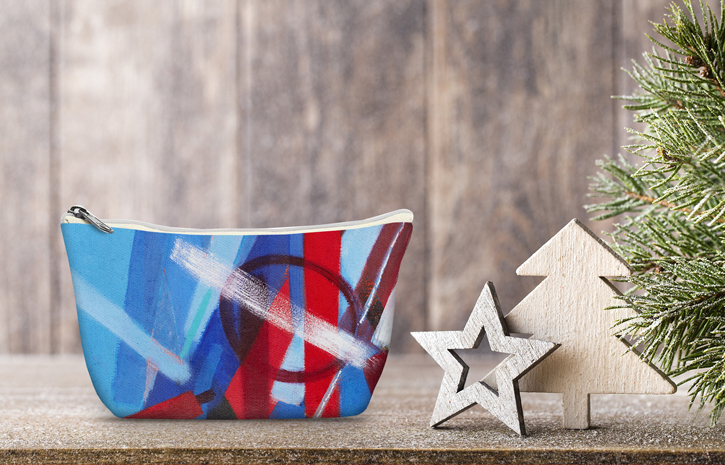 You have until 12th December to order these items so it's time to get your (ice) skates on.
Collections are cool
The amazing thing about the Art UK shop is that we provide a marketplace for partner collections. So you can support your local museum or favourite art gallery by shopping their ranges or prints. That means that even if you're buying for someone who is not a fan of art – but you know they love flowers – then you can pick out something from the Royal Botanic Gardens, Kew – such as this terrific framed print of carnivorous plants by Marianne North.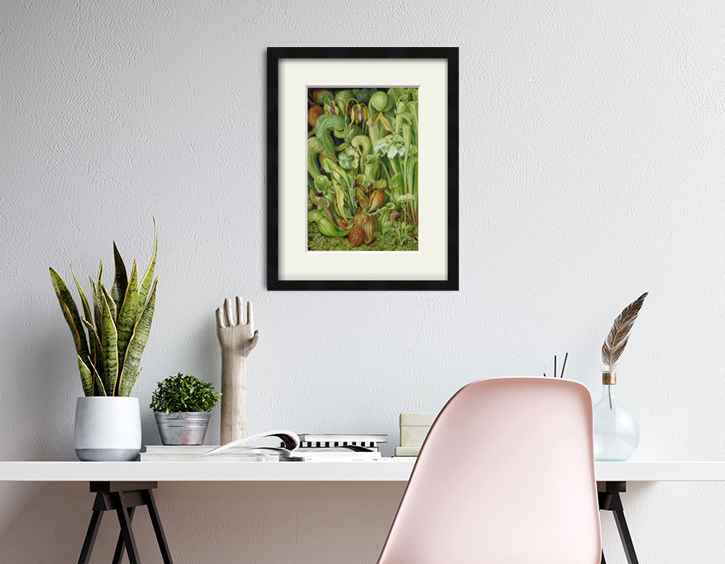 Carnivorous plants not quite right? There are hundreds of other Marianne North prints available with flora from around the world!
Best for art books
You might know that Art UK's roots are in the Public Catalogue Foundation and our gorgeous coffee table books make a perfect present for anyone you know who loves art, history or simply the area they live in.
For example, this wonderful catalogue of the oil paintings in The Fitzwilliam Museum at the University of Cambridge is filled with works by Italian and Dutch Old Masters.
Limited-edition prints
If you're looking for an extra special gift then your first stop should be our selection of limited-edition prints.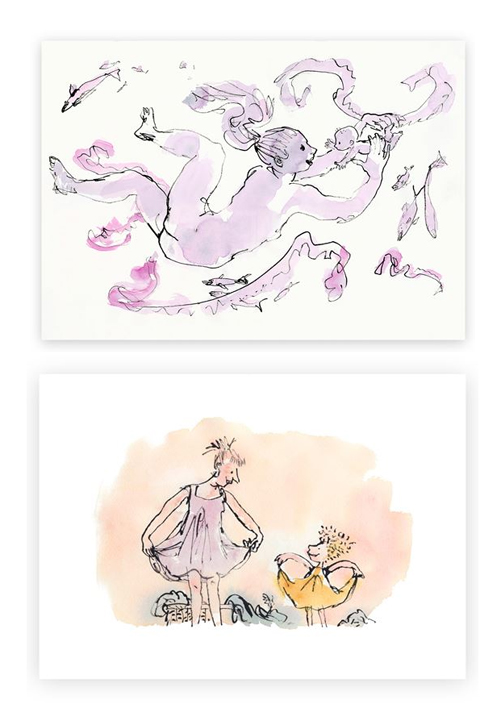 An accessible way of owning original art, these are works to be treasured. Choose from artists including Quentin Blake, Yinka Shonibare and Bob & Roberta Smith.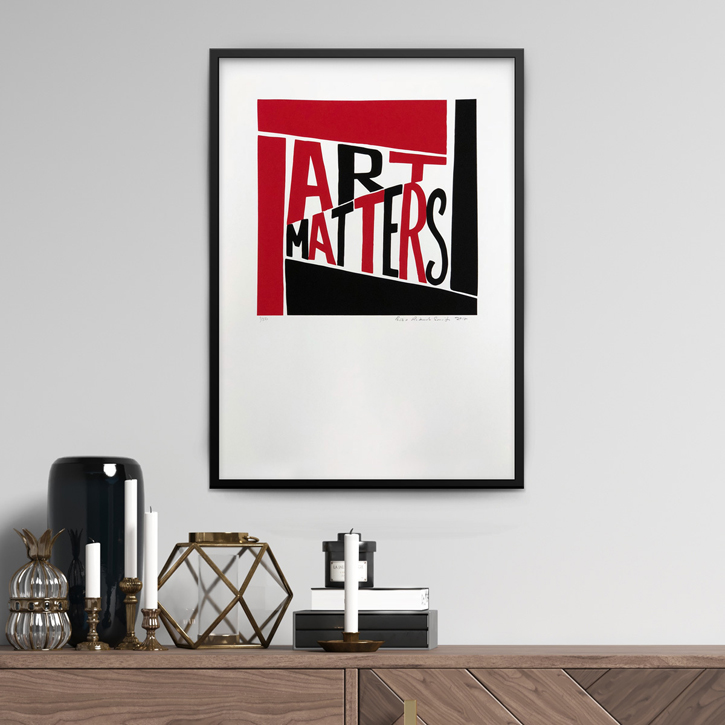 If you move quickly, you can snap up a print from our 'Buy art to help Art UK' sale, including this beautiful work by Hetty Haxworth.
Proceeds from these sales are split between the artist and Art UK so you can make someone's Christmas day and feel all warm inside. Hurrah!
What to buy a wild card?
There's always someone who thinks they are impossible to buy for, but we can help you prove them wrong.
From best-selling Absolute Unit t-shirts to a chicken in trousers on a tote bag, The Museum of English Rural Life does Christmas gifts like no other.
All Christmas gifts must be ordered by 19th December to guarantee delivery. Happy shopping!
Gemma Briggs, Head of Marketing and Communications at Art UK