Robert Priseman is a painter, curator and writer. His curatorial projects include 'Documentary Realism' (2015), 'Francis Bacon to Paula Rego' (2012) and 'No Human Way to Kill' (2010). In 2013 he established Contemporary British Painting to explore current trends in British painting through a series of talks, exhibitions and publications. His articles and interviews include 'Painting the Holocaust: Can there be Art after Auschwitz', The Holocaust in History and Memory (2014), 'A New Individualism: Post-war British Painting', for the Russian Art Journal Iskusstvo (2014), Interviews with Artists 1966–2012, by Michael Peppiatt, Yale University Press (2012), 'SUMAC', Art of England (2011) and 'American Execution', Dazed and Confused (2008).
Robert has given talks on painting at Wolfson College Oxford, University of Leeds, Xi'an Academy of Fine Arts, China Academy of Art, Amherst College Massachusetts, Whitebox Arts Centre NYC, The Sainsbury Centre for Visual Arts and The University of Essex.
Over 200 works of art by Robert are held in art museum collections around the world including the Victoria and Albert Museum, MdM Salzburg, Art Gallery of New South Wales, Sydney, Musée de Louvain la Neuve, The Allen Memorial Art Museum, The Mead Art Museum, Honolulu Museum of Art and the National Galleries of Scotland.
Share this page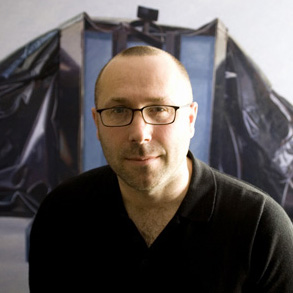 Website