Andrew Sinclair is recognised as a master of world-class figurative sculpture. He is a Member of the Royal Society of Sculptors, and has created sculptures to commission for over 25 years. His work is featured in collections all around the world.
Two of his recent high-profile public commissions were for the Duke of Wellington's Regimental Memorial Sculpture, unveiled by the Duke of Wellington in Halifax in May 2019, and the life-size bronze sculpture of David Bowie, unveiled in Market Square, Aylesbury, Buckinghamshire in March 2018.
Andrew's impressive catalogue of work graces many distinguished historical properties and public places such as the Royal Box at Ascot and Crosby Hall (Sir Thomas More's old palace in London), including multiple commissions for the late publisher Felix Dennis's Garden of Heroes and Villains.
His sculptures are created and managed in-house at his purpose-built professional studio/workshop in Bondleigh, Devon. He shares his world-renowned techniques through The Sculpture School and his book, The Art of Earth and Fire.
Share this page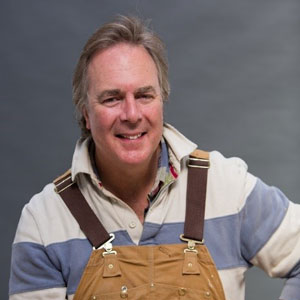 Website