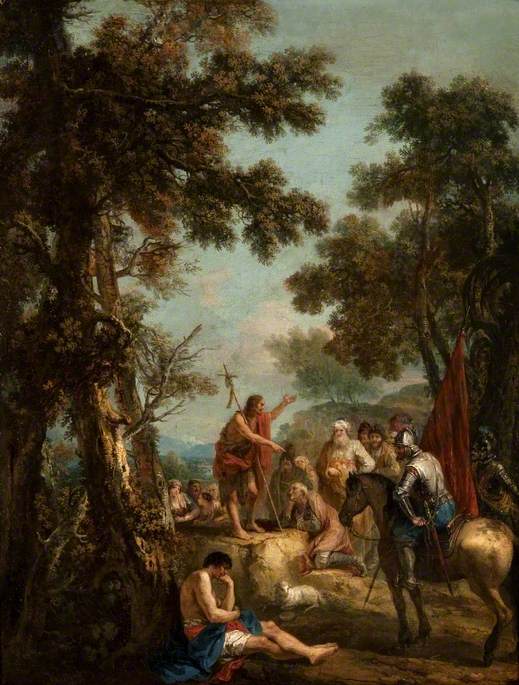 Photo credit: Glasgow Museums
(b Pitigliano, Tuscany, 15 Aug. 1702; d Florence, 30 Dec. 1788). Italian painter of landscapes, often featuring mythological subjects. He was born near Florence and studied in Rome, but he is associated chiefly with Venice, where he settled in about 1730 and worked in the vein of pastoral landscape popularized by Marco Ricci. Like Canaletto, Zuccarelli was patronized by the English entrepreneur Joseph Smith and his work found a ready market in England. When Richard Wilson (still primarily a portrait painter) visited Venice in 1751 he painted Zuccarelli's portrait (Tate, London) and it is said to have been Zuccarelli's encouragement that persuaded him to concentrate on landscape. In 1752–62 and again in 1765–71 Zuccarelli worked in England, where his delicate Rococo style gained him great success (he was one of the founder members of the Royal Academy in 1768).
Read more
In 1772 he was elected president of the Venetian Academy, but soon afterwards he retired to Florence.
Text source: The Oxford Dictionary of Art and Artists (Oxford University Press)