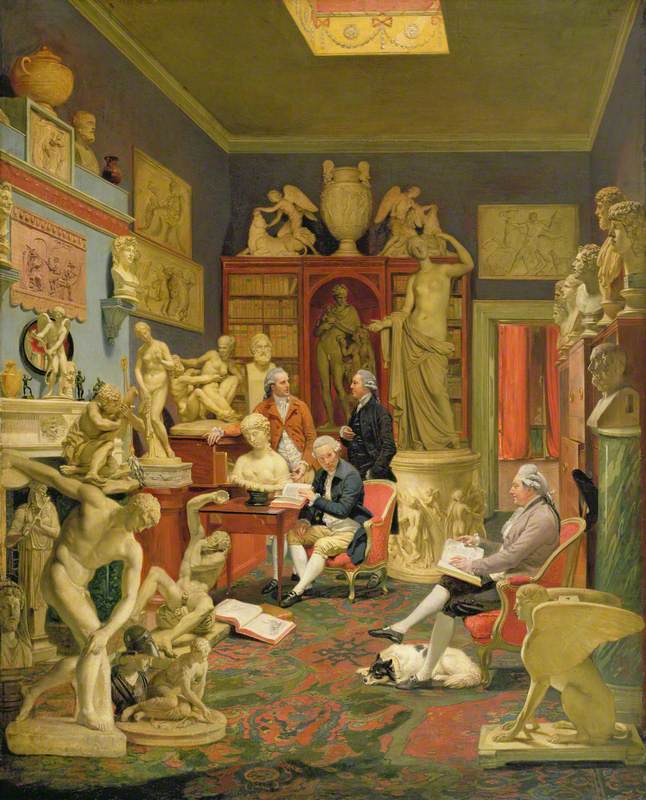 Photo credit: Bridgeman Images
(b nr. Frankfurt, 13 Mar. 1733; d Strand-on-the-Green, Middlesex [now part of Chiswick, Greater London], 11 Nov. 1810). German-born painter who settled in England in 1760 after working in Rome. He was patronized by the famous actor David Garrick and made his name with paintings representing scenes from plays, usually depicting Garrick in one of his favourite parts. They show how quickly he adapted to English taste, and he also painted conversation pieces of much the same small scale and in the same relaxed vein. No doubt because of his German background, he was taken up by George III and Queen Charlotte and he painted numerous works for the royal family. The two most important (still in the Royal Collection) are The Academicians of the Royal Academy (1772) and The Tribuna of the Uffizi (1772–8).
Read more
For the latter he made a long visit to Florence (1772–9) and when he returned to England he found that the vogue for conversation pieces had passed its peak. Because of the slump in his market he moved to India in 1783 and made a fortune painting Indian princes and expatriate Britons before returning to England in 1789. As a wealthy man he now had no need to earn a living from his work and he seems to have stopped painting in about 1800 (he last exhibited at the Royal Academy in that year). In old age he became senile. At the time of his death he was regarded as a curiosity from another age and for many years his paintings were valued chiefly as historical records (they are sharp and clear in detail and contain a wealth of information about costume, etc.); however, he is now also appreciated for his charm and recognized as an artist who brought new life to the conversation piece.
Text source: The Oxford Dictionary of Art and Artists (Oxford University Press)