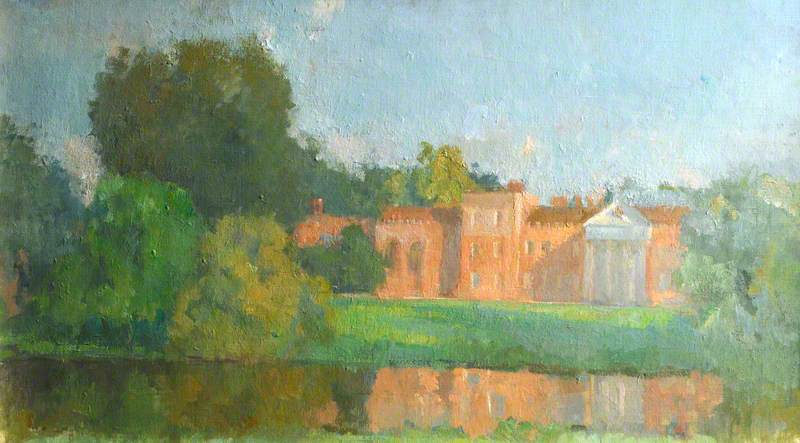 © the artist. Photo credit: National Trust Images
Painter, mainly of landscape in oil, with an individual palette and poetic sense of place. In 1974 Yeoman was taught by Jane Dowling, and as a result became a guest student with Peter Greenham at Royal Academy Schools, 1975–9. He was awarded a silver medal for drawing, 1976, David Murray Landscape Scholarship, 1978, and Richard Ford Landscape Scholarship to Spain, 1979. In 1980 Yeoman won the Elizabeth Greenshields Foundation award. Further awards included the Menena Joy Schwabe Prize, 1996, Philip Solomon Drawing Prize, 1998, and Ondaatje Prize for Portraiture in 2002. He in 1981 and 1983 entered and hung in the Imperial Tobacco Portrait Competition at National Portrait Gallery. Won the Hamerson Purchase Prize in 1984, and was elected to NEAC.
Read more
Yeoman had a solo show at Highgate Gallery in 1986 and one at New Grafton Gallery in 1990. Yeoman's show Hindustan to Malabar was organised by Offer Waterman & Co in 2002. Mixed-show appearances included RA from 1976, Agnew, RBA and RP. HM The Queen, HRH The Prince of Wales, The National Trust, Diocese of Birmingham, Baring Brothers and Grimsby School of Art held examples.
Text source: 'Artists in Britain Since 1945' by David Buckman (Art Dictionaries Ltd, part of Sansom & Company)