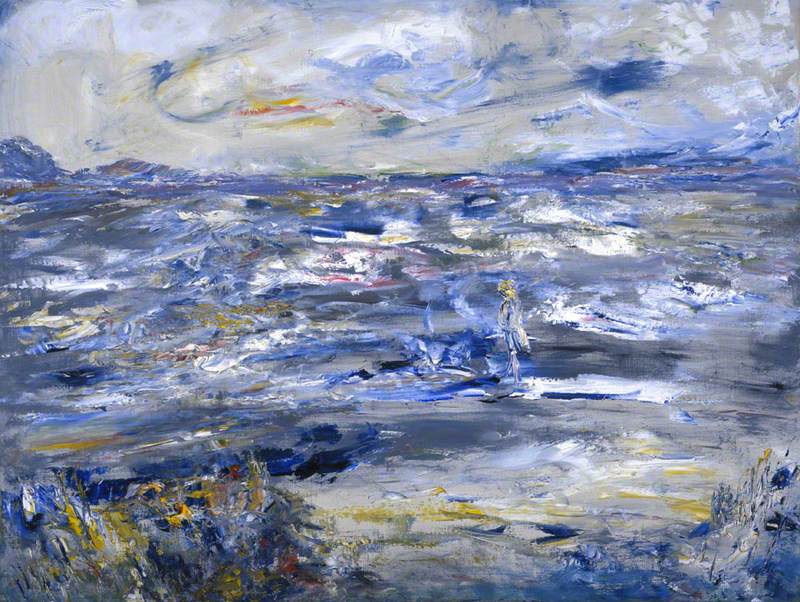 © estate of Jack B. Yeats. All rights reserved, DACS 2022. Photo credit: National Galleries of Scotland
(b London, 29 Aug. 1871; d Dublin, 28 Mar. 1957). The best-known Irish painter of the 20th century, son of John Butler Yeats (1839–1922), a barrister who became a successful portrait painter, and brother of the poet William Butler Yeats. Initially he worked mainly as an illustrator and did not regularly paint in oils until about 1905. His subjects included Celtic myth and everyday Irish life, through which he contributed to the upsurge of nationalist feeling in the arts that accompanied the movement for Irish independence. His early paintings were influenced by French Impressionism, but he then developed a more personal Expressionistic style characterized by vivid colour and extremely loose brushwork (there is some similarity to the work of Kokoschka, who became a great friend in the last decade of Yeats's life).
Read more
Although he has many admirers, some critics think that his late paintings often degenerate into a muddy mess. Yeats was a writer as well as a painter—the author of several plays, novels, and volumes of poetry, as well as Life in the West of Ireland (1912) and Sligo (1930).
Text source: The Oxford Dictionary of Art and Artists (Oxford University Press)