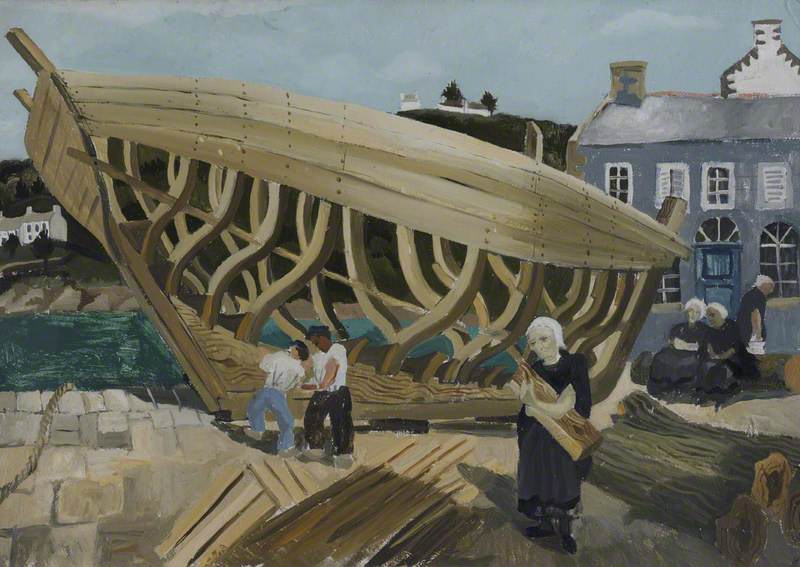 Photo credit: Kettle's Yard, University of Cambridge
(b Knowsley, Lancashire [now Merseyside], 7 Apr. 1901; d Salisbury, 21 Aug. 1930). British painter, mainly of landscapes, harbour scenes, and figure compositions. In 1921 he studied at the Académie Julian in Paris and subsequently travelled widely on the Continent. To influences from modern French art (Picasso and Diaghilev were among his friends), he added an entirely personal lyrical freshness and intensity of vision, touched with what Gwen Raverat felicitously described as 'fashionable clumsiness'. In a remarkably short time he achieved a position of high regard in the art worlds of London and Paris, but he was emotionally unstable and his early death was probably suicide (he was killed by a train). After this he became something of a legend as a youthful genius cut off before his prime.
Read more
Much of Wood's best work was done in Cornwall, where he and his friend Ben Nicholson discovered the naive painter Alfred Wallis in 1928.
Text source: The Oxford Dictionary of Art and Artists (Oxford University Press)