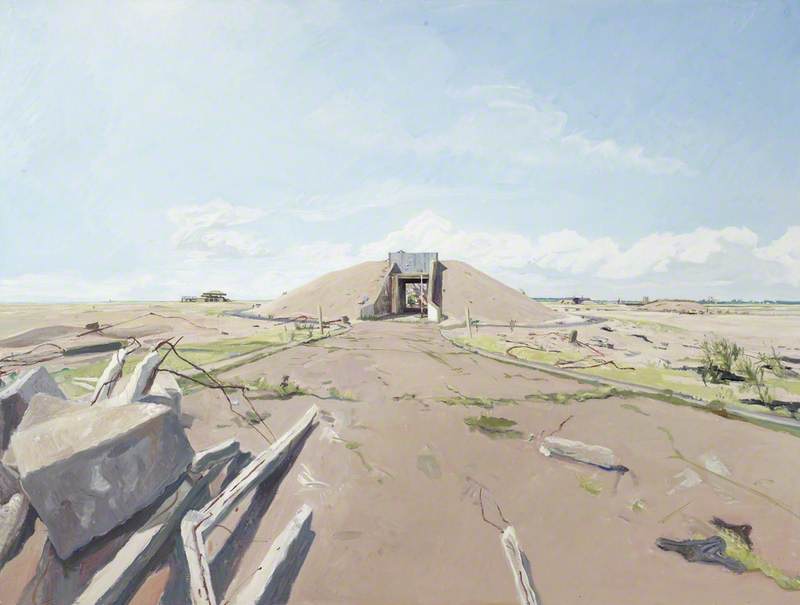 © the artist. Photo credit: National Trust Images
Painter and draughtsman, born in London. He studied at Slade School of Fine Art, 1958–63. Wonnacott participated in a number of prestigious group exhibitions, including Painting and Perception, at MacRobert Arts Centre, Stirling, 1971; British Painting '74, at Hayward Gallery, 1974; British Painting 1952–77, at RA, 1977; Britain Salutes New York, at Marlborough Gallery, New York, 1983; Salute to Turner, Agnew, 1989; and The Pursuit of the Real, British Figurative Painting from Sickert to Bacon, Manchester City Art Gallery and tour, 1990. He showed solo at The Minories, Colchester, 1977; Rochdale Art Gallery and tour, 1978; a series at Marlborough Fine Art from 1980; Scottish National Portrait Gallery, Edinburgh, 1986; and Agnew, 1992. That exhibition included a number of pictures by Wonnacott related to commissions as well as pictures centred on his home in Leigh-on-Sea, Essex.
Read more
An exhibition at Hirschl & Adler Galleries, New York, 1999, and Agnew, 2000, had a well-illustrated catalogue. Wonnacott was a realist, able to tackle big-scale subjects such as Whitehills Earth Station, Oxfordshire, or Devonport Dockyard. He said that whether the object of scrutiny was a head or a ship, "my paintings deal with the two-dimensional facts of surface appearance as transmitted from retina to memory." Tate Gallery and Imperial War Museum hold examples.
Text source: 'Artists in Britain Since 1945' by David Buckman (Art Dictionaries Ltd, part of Sansom & Company)