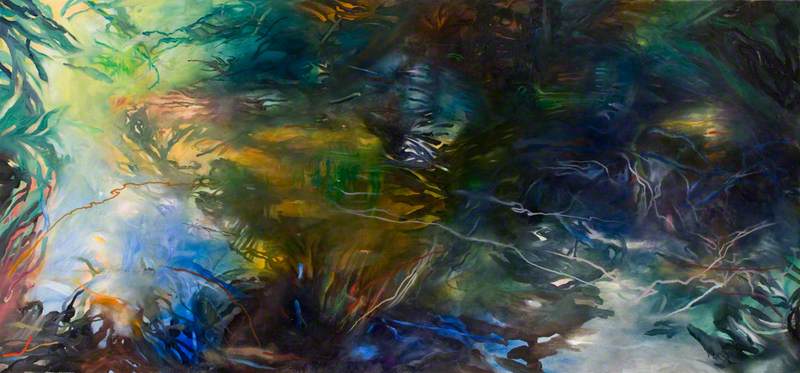 © the artist. Photo credit: Peterborough Museum & Art Gallery
Painter, draughtsman and teacher, born in Essex. He studied at Colchester School of Art, 1967–9, St Martin's School of Art, 1969–72, and Royal College of Art, 1972–5. From that time he was a visiting lecturer at various colleges, including Winchester, Hull and Cheltenham. Wiseman frequently worked on a large scale. He was originally concerned with traditional abstract painters' problems: composition, treatment of surface and so on. Later he emphasised the natural environment as his starting point, his pictures being "attempts to find equivalents for certain events or moments in the landscape". This was evident in his solo show which travelled from Brighton Polytechnic Gallery, 1987–8. Wiseman took part in many group exhibitions and his awards included John Minton Award, 1974; Arts Council Award, 1976; and Greater London Arts Association Visual Arts Award, 1978.
Read more
Other exhibitions included Serpentine Summer Show 1, at Serpentine Gallery, 1980; Peterborough Museum and Art Gallery, 1983; and Centre 181 Gallery, 1985.
Text source: 'Artists in Britain Since 1945' by David Buckman (Art Dictionaries Ltd, part of Sansom & Company)