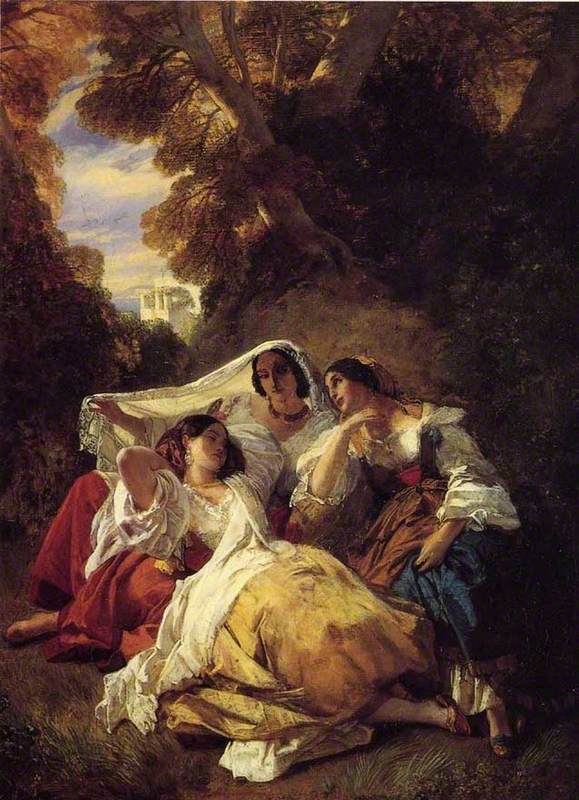 Photo credit: English Heritage
(b Menzenschwand, Black Forest, 20 Apr. 1805; d Frankfurt, 8 July 1873). German painter. Early in his career he worked mainly as a lithographer, but he became famous as the leading court portrait painter of his time. From 1834 he was based mainly in Paris, but he travelled widely and painted royals from several European countries. He was a particular favourite of Queen Victoria, who called him 'excellent, delightful Winterhalter' (the Royal Collection has more than a hundred of his paintings), and he was also much employed by Napoleon III of France and his wife the empress Eugénie. His style was romantic, glossy, and superficial and his portraits have until recently generally been valued more as historical records than as works of art. However, a major exhibition devoted to him at the National Portrait Gallery, London, and the Petit Palais, Paris, in 1987 brought renewed appreciation of his work.
Read more
His brother Hermann (1808–91) was his assistant. A watercolour by Hermann, A Girl of Frascati (signed but until recently given to Franz Xaver), is in the Wallace Collection, London.
Text source: The Oxford Dictionary of Art and Artists (Oxford University Press)