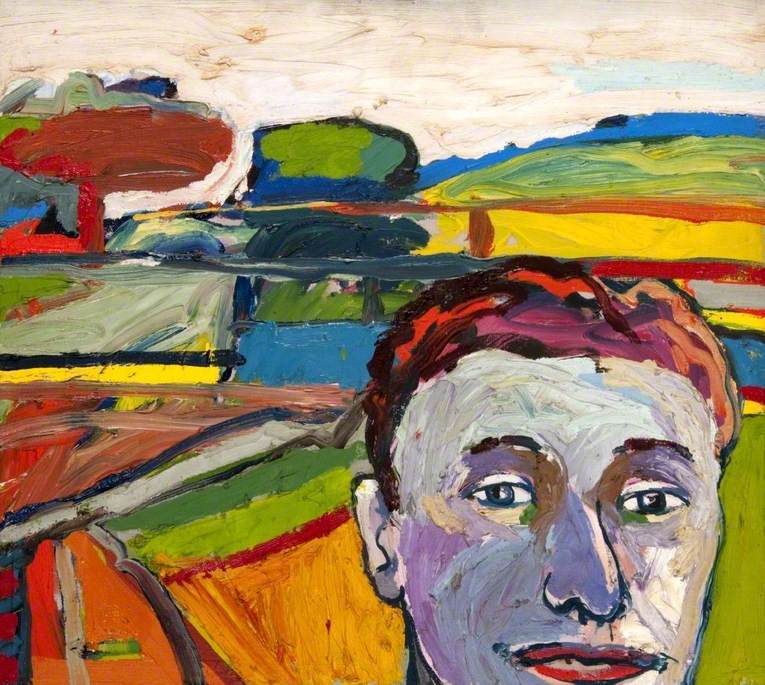 © Peter Wilson. Photo credit: Glasgow Museums
Painter and printmaker, born in Glasgow, where he attended the School of Art, 1960–4, then was a Byam Shaw Jubilee Scholar, 1964–5. In the latter year Wilson was a John Moores Exhibition, Liverpool, prizewinner. In the three years 1979–81 he gained an East Midlands Arts Award, then in 1982, when he was artist-in-residence at Ferens Art Gallery, Hull, Wilson won an Arts Council Major Award. A Scottish Print Open Purchase Prize was awarded in 1987. Wilson had a busy one-man exhibiting career, his later shows including Usher Gallery, Lincoln, and Waterford Arts Centre, Ireland, in 1987; Mappin Art Gallery, Sheffield, 1988; Leicester Museum and Art Gallery, 1990; and in 1991 a show at The Minories in Colchester and at The Lamont Gallery entitled Under the Surface.
Read more
Originally Wilson was an abstract painter, but he later favoured narrative pictures; a feeling for intense colour remained. Contemporary Art Society, Arts Council, Scottish Arts Council and many provincial galleries hold his work.
Text source: 'Artists in Britain Since 1945' by David Buckman (Art Dictionaries Ltd, part of Sansom & Company)