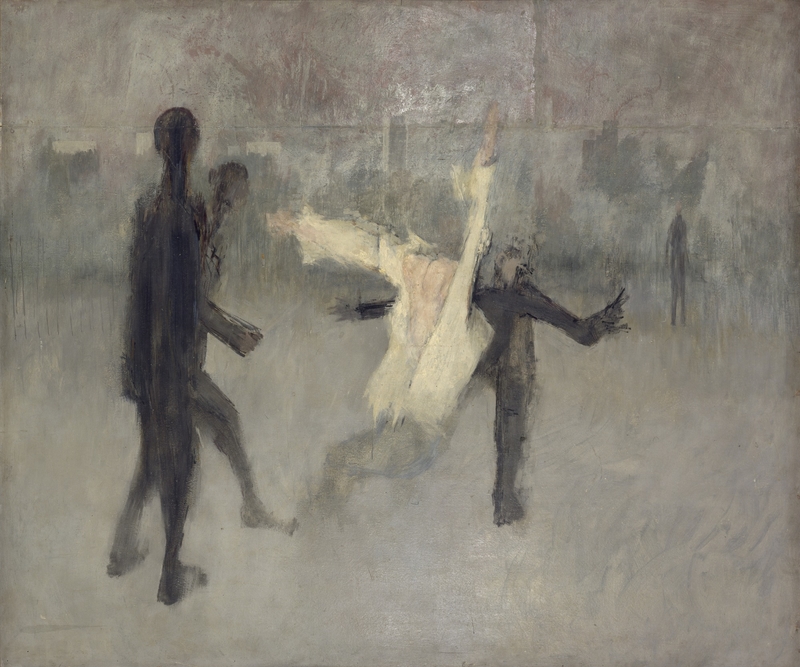 © the artist's estate. Photo credit: UCL Culture
Painter and draughtsman, born in Alexandria, Egypt, married to the artist Paula Rego. As a small boy he moved to England where he attended the Royal Grammar School, Guildford, 1940–5, then Slade School of Fine Art, 1949–54. Although Willing had his first solo show in 1955, from 1957–74 he lived in Portugal where he painted little, concentrating mainly on a family business. From 1966 Willing was diagnosed as having multiple sclerosis which prompted him from the late 1960s to paint again in an endeavour to reveal more of his inner self. Settled in London from 1974 he started to have psychoanalysis; he suffered from insomnia and hallucinations. The revelation in drawings and then paintings of his inner visions was the major breakthrough in establishing Willing's personal voice as an artist.
Read more
His reputation was gradually made, and in 1980 he received the Thorne Scholarship. He was artist-in-residence at Corpus Christi College and Kettle's Yard, Cambridge, in 1982. A retrospective show was held at Whitechapel Art Gallery in 1986. Key posthumous exhibitions included Tate Gallery, 1999, and Marlborough Fine Art in 2000. Lived in London.
Text source: 'Artists in Britain Since 1945' by David Buckman (Art Dictionaries Ltd, part of Sansom & Company)