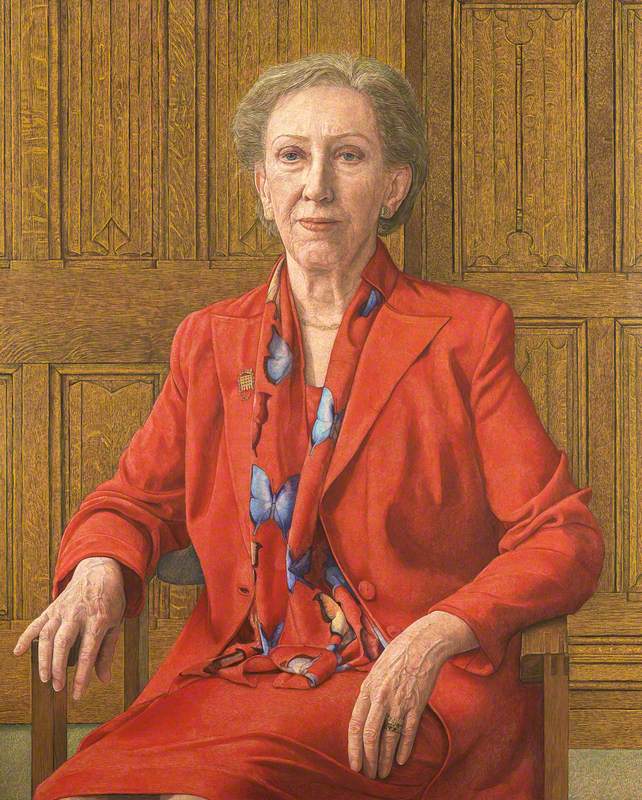 © Parliamentary Art Collection. Photo credit: Parliamentary Art Collection
Painter, notably of portraits in egg tempera, born in Kingston upon Thames, Surrey, who did a foundation year at West Surrey College of Art, Farnham, where an emphasis on life drawing pleased him. An important influence was his tutor, Karn Holly. After a year studying fine art at Portsmouth University, Williams applied for a year's leave of absence as he felt that his studies lacked direction, but he never returned to formal art education. Working in a restaurant kitchen Williams met picture and frame restorer Tim Dolby, for whom he worked part-time and sketched and who introduced him to egg tempera. In 1990, Williams won the Carroll Foundation Award at the RP exhibition at Mall Galleries with a self-portrait, in 1995 gaining the Ondaatje Prize with his portrait of the Bishop of Guildford.
Read more
Part of his prize was a commission to paint HM The Queen, his typically truthful 1996 portrait prompting controversy. Solo shows included the Albemarle Gallery, from 1997; Sala Parés, Barcelona, Spain, 1999; and Messum's Fine Art, in 2000.
Text source: 'Artists in Britain Since 1945' by David Buckman (Art Dictionaries Ltd, part of Sansom & Company)