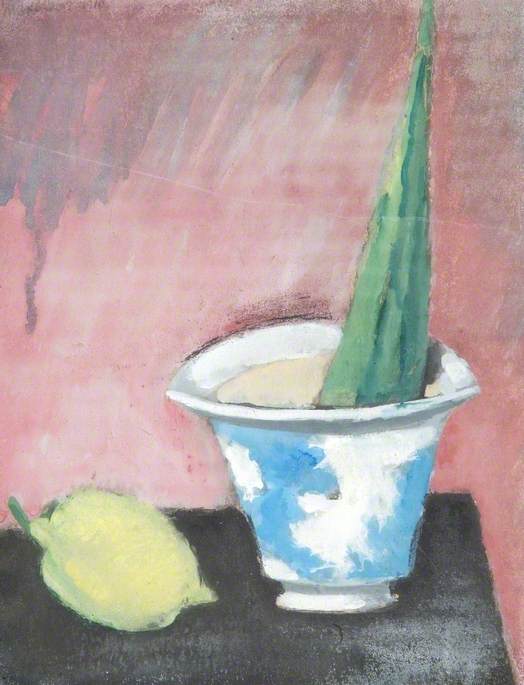 © the copyright holder. Photo credit: University of Reading Art Collection
(b Belostok [now Białystok, Poland], 18 Apr. 1881; d Great Neck, NY, 4 Oct. 1961). Russian-born American painter, sculptor, printmaker, and writer, whose work more than that of any other American artist synthesized the latest European developments at the beginning of the 20th century. He emigrated to New York with his parents when he was 10. From 1905 to 1908 he travelled in Europe, studying in Paris at the Académie Julian and with Matisse, admiring early Cubism and becoming a friend of Henri Rousseau. After his return to New York in 1909 he rapidly became a controversial figure—no other American avant-garde artist of the time exhibited more widely or was more harshly attacked. His work was influenced by Fauvism and primitive art (he was one of the first American artists to show interest in it), but most importantly by Cubism (in sculpture as well as painting).
Read more
After about 1917, however, Weber's work became more naturalistic. During the 1930s his subjects often expressed his social concern and in the 1940s his work included scenes with rabbis and Jewish scholars—mystical recollections of his Russian childhood. He published several books, including Cubist Poems and the autobiographical Max Weber (1945).
Text source: The Oxford Dictionary of Art and Artists (Oxford University Press)