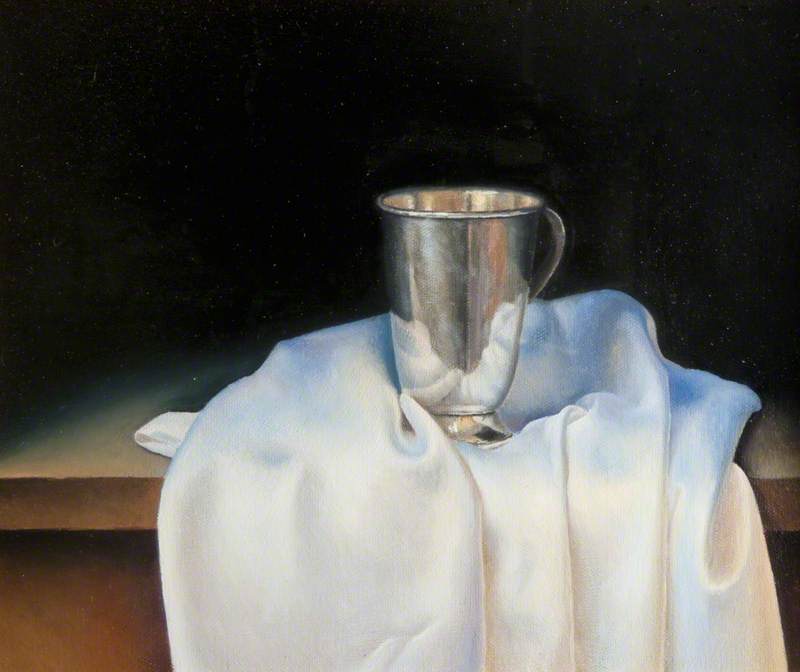 © the copyright holder. Photo credit: The Hunterian, University of Glasgow
Painter and teacher, born in Glasgow, where he settled, studying at the School of Art, 1975–9, David Donaldson and Danny Ferguson being early influences. Taught art in Glasgow Schools, 1980–9, when he began to concentrate on painting. He studied simple, natural forms such as shells, flowers and fruit and painted them in an intense realist way, a follower of Cotan and Melendez of the Spanish seventeenth-century golden age. Later works showed a love for paint and his admiration of Expressionist painters. Mixed exhibitions included Royal Glasgow Institute of the Fine Arts from 1976, Fine Art Society in Glasgow, 1984–9, and RA Summer Exhibitions from 1986. Had a solo show at Glasgow Art Club in 1982, later ones including Kelly Gallery, Glasgow, from 1990, and he also exhibited with Roger Billcliffe Fine Art there.
Read more
Britoil, Arthur Andersen and Robert Fleming Holdings Ltd have examples.
Text source: 'Artists in Britain Since 1945' by David Buckman (Art Dictionaries Ltd, part of Sansom & Company)