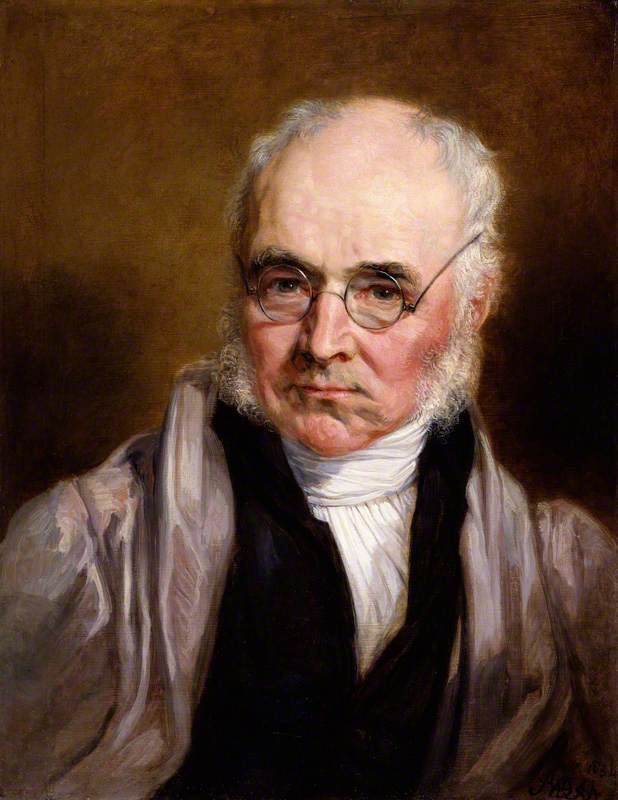 Photo credit: National Portrait Gallery, London
(b London, 23 Oct. 1769; d Cheshunt, Hertfordshire, 16 Nov. 1859). English painter and printmaker. He was trained as a mezzotint engraver by his brother William (1766–1826) and by John Raphael Smith (see De Wint) and began painting in about 1790. Until about the end of the century he painted mainly anecdotal genre scenes in the manner of his brother-in-law George Morland, but he then turned to the paintings of animals in landscape settings for which he is chiefly remembered. He had great success with 'portraits' of horses, but he also produced pictures in a different vein—dramatic and Romantic in character, with rich colouring influenced by Rubens (Bulls Fighting, 1803, V&A, London). His taste for natural grandeur and the Sublime is most memorably expressed in the enormous Gordale Scar (1812–14, Tate, London).
Read more
Ward had many admirers, including Delacroix and Géricault, but he became disillusioned with the art world and lived in retirement in Hertfordshire from 1830. He continued to exhibit, but he became something of a religious obsessive and died in poverty aged 90.
Text source: The Oxford Dictionary of Art and Artists (Oxford University Press)